For years, I believed ultrawide monitors were nothing more than a gimmick.
A monitor is a monitor is a monitor, I thought. Some may be a bit bigger, some might be higher resolution, while others offer higher refresh rates. That extra screen space felt like a fifth wheel. But ultrawidescreens are incredibly useful, as I've discovered — and you should too. Why? A built-in Windows tool that will make you love them.
Further reading: The best ultrawide monitors
Drinking the ultrawide Kool-Aid
Widescreens and ultrawide monitors are undergoing something of a renaissance, and an industry contact recently gave me a chance to try one out. I've always loved finding weird, productive gadgets, and China's Shenzhen startup sandbox gave me FOPO's weird, awesome "triple" modular laptop display. The same contact offered a chance to try out the Jlink D34QR4K, a 3,440 x 1,440 144Hz ultrawide gaming monitor.
I accepted, in part because I was thinking of a day when my tests of the best Thunderbolt docks would eventually look ahead to the future 80Gbps spec. (Today's Thunderbolt technology generally allows for two 4K displays at 60Hz. A 1440p display consumes a smaller amount of bandwidth, but only at 60Hz.) And the seeds of my conversion were sown.
Jlink 34-inch Curved Gaming Monitor (D34QR4K)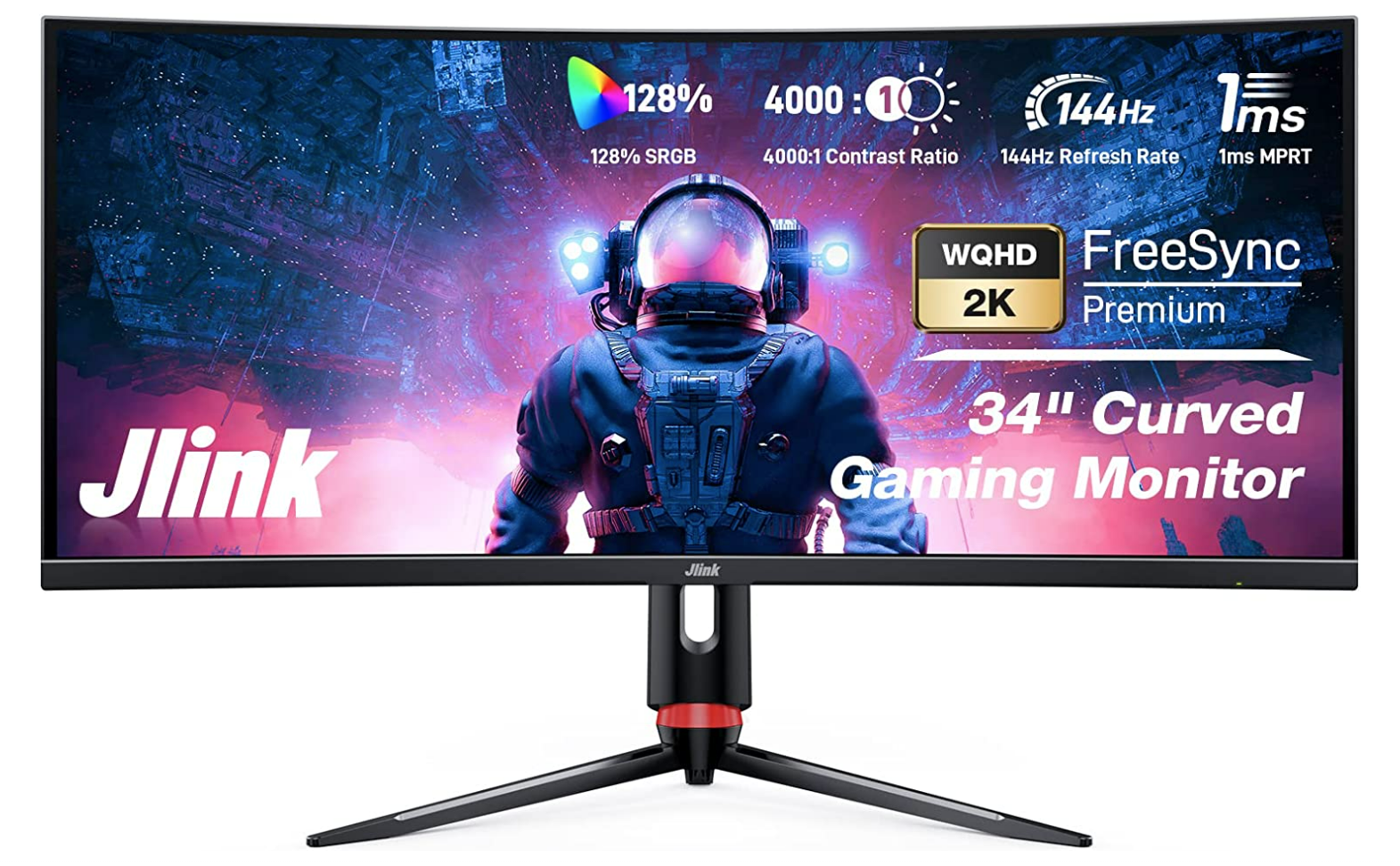 Price When Reviewed:
$499.99
I generally use a pair of 4K displays, one mounted in landscape mode, the other in a portrait mode, on the roll-top desk that I use in my home office. While both displays don't sit far back enough that the sides of the roll-top desk interfere with them, it's helpful that the Jlink includes a 1500R curve that fits the 34-inch (diagonal) screen inside a display that's only 27.5-inches wide, with a 21:9 display ratio.
The key to making the whole thing work isn't just the display, though, but Windows. Windows 10 began by only allowing you to snap windows to the four corners of the screen. On an ultrawide, that looks and feels odd. But in Windows 11, Snap Assist or the Snap Bar makes an enormous difference. On a widescreen, being able to organize information in three columns meets my needs extremely well. It just feels too cramped on a normal 16:9 display, even one with 4K resolution. It's like three screens in one!
Windows's Snap Assist does this automatically — drag the window to the top of the screen and select the layout you want. If you don't want three columns, but more, you can also use Microsoft's PowerToys and FancyZones for an even more fine-grained selection. Our guide to ultrawide versus dual monitors dives deeper into the pros and cons of each setup if you're interested.
Even more productivity options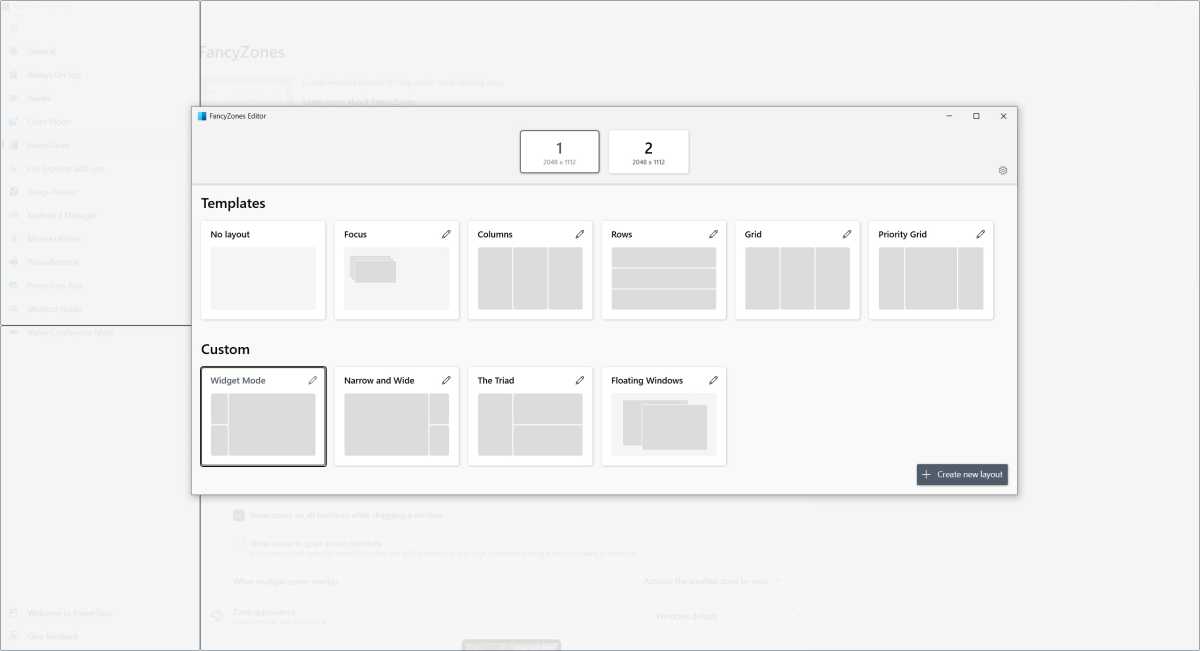 Jared Newman / Foundry
Jlink's D34QR4K isn't the world's most luxurious monitor, but it's a good one. The 34-inch offers 341 nits max brightness and a contrast ratio of about 3,090:1. The display is rated at a 96 percent coverage of the DCI-P3 color gamut, but we only recorded 88 percent, so some tweaking will be needed. The display rates 128 percent of the sRGB color gamut. It includes some pretty mediocre speakers, though they're there. The display includes some awesome extra features, however.
Because my desk is narrow, I don't even take full advantage of the built-in KVM option the Jlink D34QR4K includes, where you can divide up the screen between two inputs—like two laptops, or a desktop and a gaming console—or even go Picture in Picture. (Remember that?) You'll need to connect them via the included ports: two HDMI ports, a DisplayPort, and a DisplayPort over USB-C connection.
It also supports AMD's FreeSync Premium adaptive sync technology for enhanced gaming smoothness. And ultrawide displays rock for gaming! If your chosen games supports widescreen resolutions, you'll have even more screen space for the interface, tracking enemies, seeing the map, and so forth. Jlink's display tries to target both productivity and gaming, but I'm more in love with the work aspects.
The bottom line, though, is that I'll never look at a widescreen as just a silly option I'll never take advantage of. I'll have to go back to standard display eventually, but I'll miss that extra room. It took me a while to convert, but now, I can attest that ultrawide monitors are worth it.
The best ultrawide monitor we've tested
Alienware AW3423DWF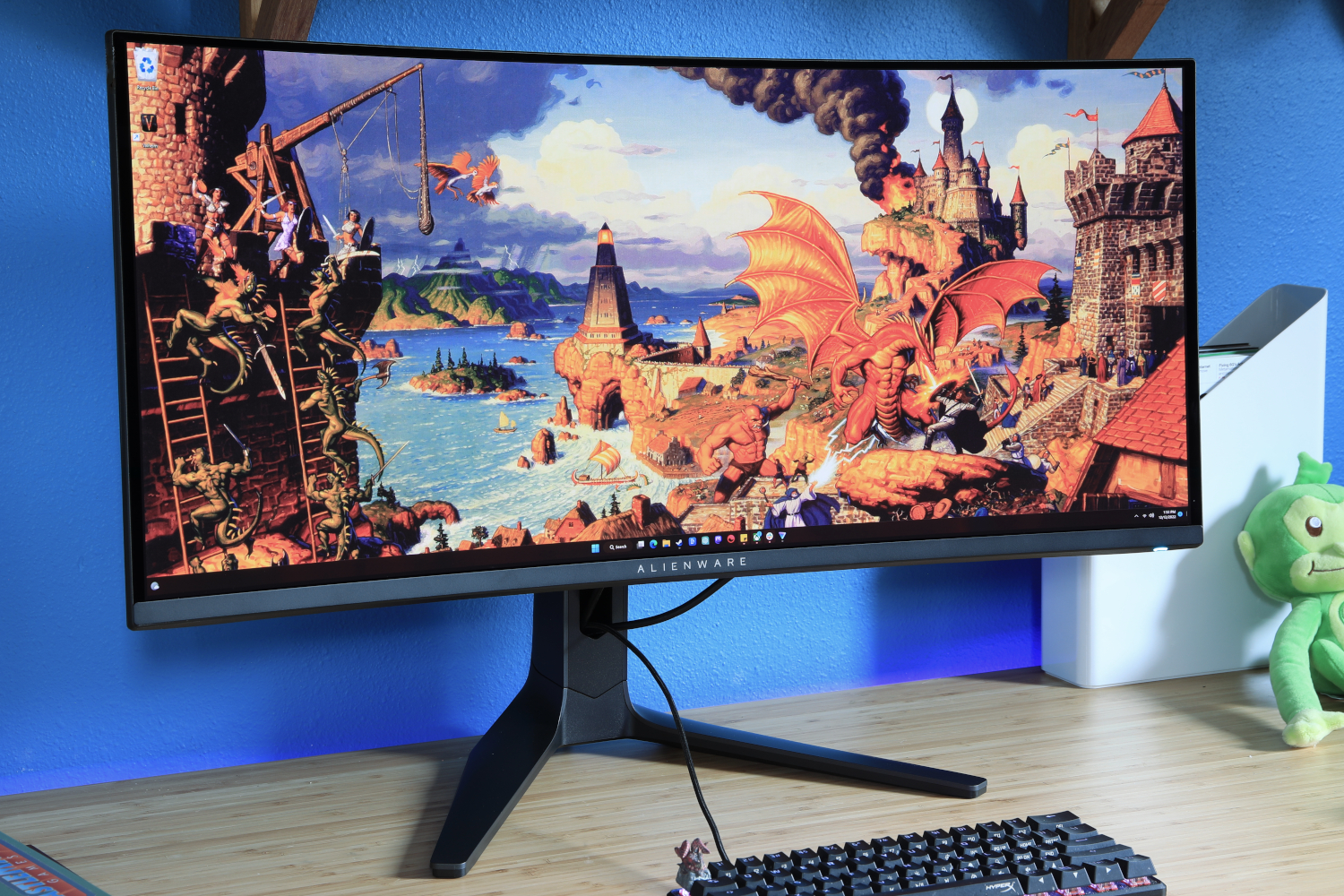 Price When Reviewed:
$1,099.99