If you're planning some international travel this year, you might want to learn the language before you arrive at your destination. Babbel Language Learning is the world's top-grossing language learning software for a good reason, and from 3/27 to 4/27, it's on sale for 80% off as part of our Spring Digital Blowout.
With more than ten million users worldwide, Babbel has earned 4.5/5 stars on the Google Play Store and 4.6/5 stars on the App Store. The Next Web calls it "one of the stalwarts of the online language-learning sphere."
With Babbel, you'll get lifetime access to expert-developed learning materials for 14 languages, including Spanish, French, Italian, German, and more. Through practical 10-15 minute bite-sized lessons, you can always fit a session into your schedule. In as little as one month, you'll be able to speak confidently about useful topics like travel, family, business, food, and more. There are even personalized review sessions to reinforce your learning at every level.
Take advantage of this special deal on Babbel Language Learning! From 3/27 to 11:59 pm on 4/27, you can get a lifetime subscription for just $149.97 (reg. $599).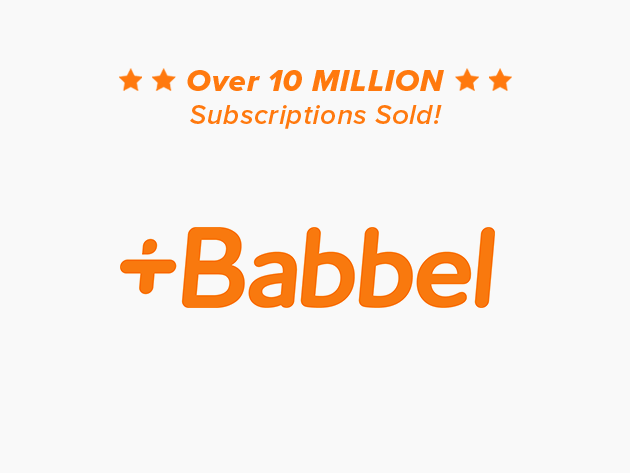 Babbel Language Learning: Lifetime Subscription (All Languages) – $349
Prices subject to change.