For all the ups and downs that have come and gone with Cyberpunk 2077, you can't deny that it's a beautiful game set in a stunning world. It's going to get a little more stunning soon, at least if your PC can handle it, thanks to a planned path tracing update. One of the artists responsible for Night City, CDProjekt Red's Jakub Knapik, told us all about it on the floor of the Game Developers Congress. Check it out in the latest PCWorld video.
For the uninitiated, path tracing is a more advanced version of ray tracing, which has been something of a buzzword in high-end graphics for the last few years. Ray tracing is a physics-based model that calculates the way individual rays of light move through space and bounce off multiple objects, giving more realistic illumination and reflections. Path tracing, while technically a synonym for the same process, refers to a more processor-friendly way to optimize all of that math, collapsing multiple rays into a less processor-intensive idealized path. That said, it's also more resource-intensive in practice, as path tracing also requires accurately simulating all light sources in a game, rather than picking and choosing select lighting features (such as shadows and reflections) like you do with standard ray traced games. (This Nvidia path tracing explainer goes much, much deeper if you're interested in the nitty-gritty.)
Modern geforce gpus offer the best path tracing firepower
GeForce RTX 4090 Founders Edition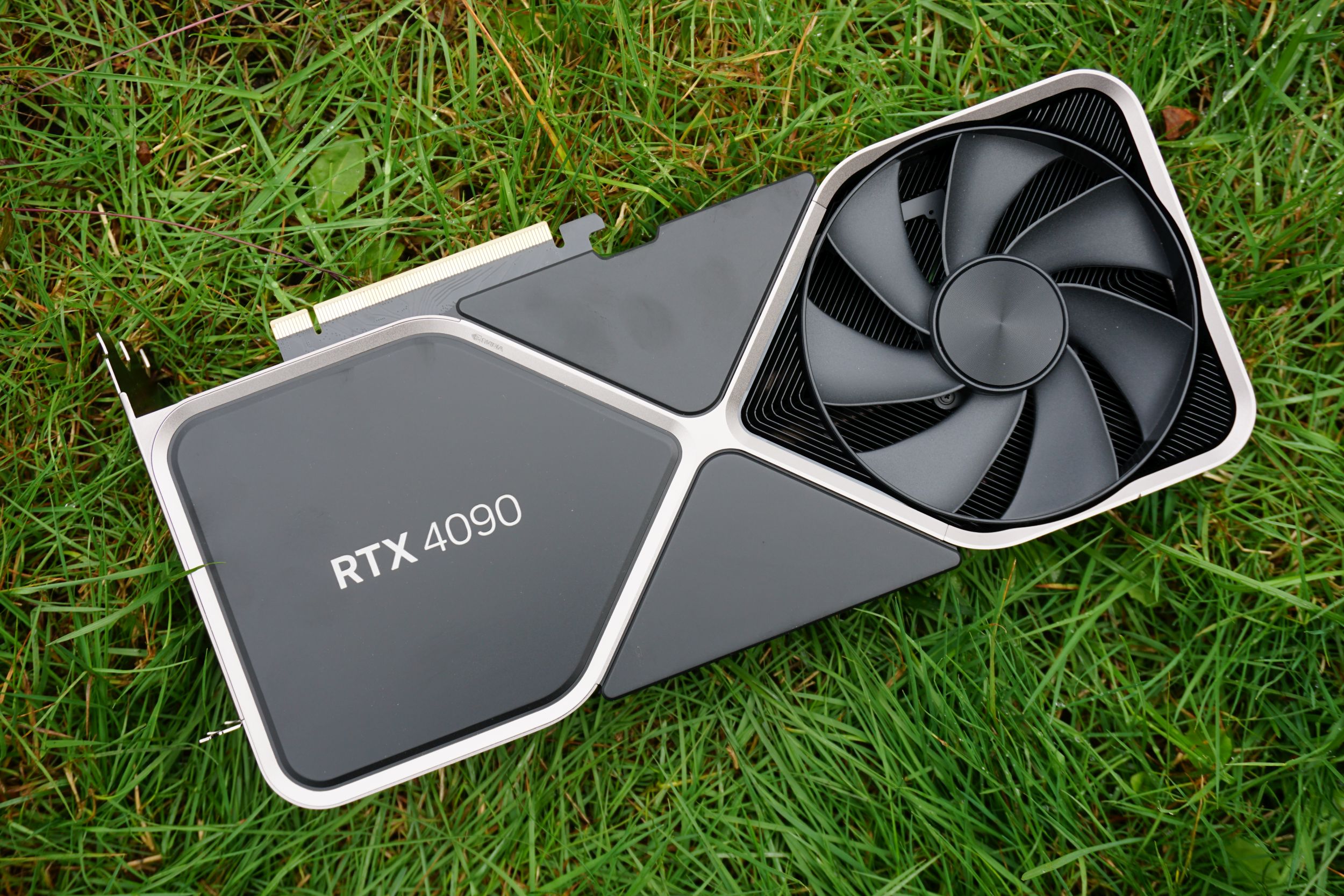 Price When Reviewed:
$1,599
The current ray tracing in Cyberpunk 2077 makes it a showcase of modern graphics tech, but when the path tracing technology preview comes out, it should look even better. You'll need a beastly graphics card to seize full advantage, no doubt, even with performance-boosting features like DLSS 3 Frame Generation active.
Update: Nvidia showed off an even newer preview of the tech in Overdrive Mode ahead of launch, with direct comparisons between the "full" ray tracing and conventional illumination. The demo runs on an RTX 4090 at 4K resolution, and also uses Nvidia's proprietary DLSS 3 system to boost framerates.
The Overdrive patch will be available on April 11th, as a free update to the PC version of Cyberpunk 2077. For more deep dives into the latest and greatest in PC gaming, be sure to subscribe to PCWorld on YouTube.