Text messages annoy me. Well, more precisely, sending text messages can be irritating. Some people get along fine with on-screen keyboards, but not me. I don't like gesture typing's many poor guesses, much less auto-correct.
On PC, I can avoid some of this headache by using Windows' Phone Link app. But it requires a Microsoft account (you have to be logged in for it to work), which is an extra step on computers I've set up as local accounts. It's also only an option when I'm on a Windows computer. Sometimes I'm on a Chromebook or tablet.
Thankfully, I found a better solution for my Android phone and it's called Messages for Web.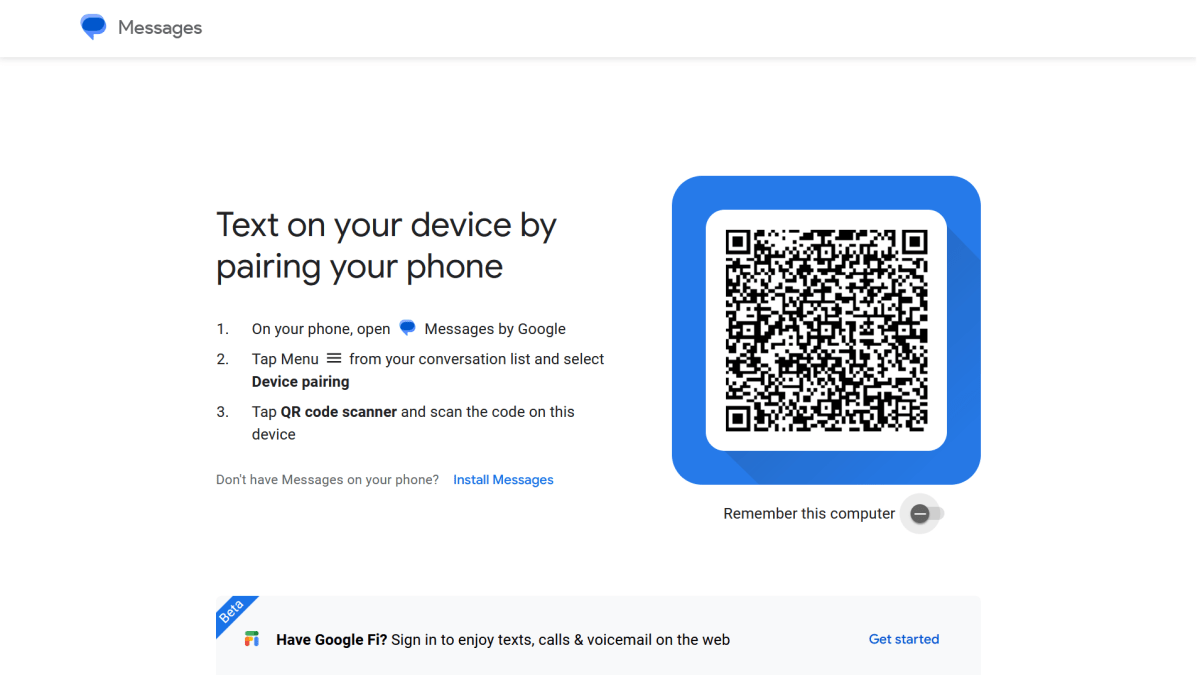 PCWorld
Looking to better secure your Android phone? Check out our roundup of the best free antivirus for Android.
This website allows you to pair Google's Messages app (found by default on Pixel phones, and downloadable for all other Android phones) with a browser tab that mirrors the texts on your phone. So, like Phone Link, Messages for Web lets you use a PC to send and respond to text messages.
But because it's done through a browser like Chrome, Safari, Firefox, or Edge, you can still use it on non-Windows computers and devices. It also reproduces the layout of the Messages app, so the interface is familiar. (I find it much easier to navigate.)
PCWorld
To use Messages for Web, you'll need a data connection (either Wi-Fi or cellular) on both your phone and the PC. Visit https://messages.google.com/web/ in your browser, then open the Messages app on your phone. Tap the hamburger icon in the upper left part of the screen, then choose Device Pairing. Scan the QR code on the Messages for Web page. The site will sync with your phone.
From here, you can choose to have your browser remember the pairing even when you close the tab, or leave the setting off for higher security. You can also tweak other settings, like the interface's theme, notifications, and more.
While Messages for Web isn't a secret, it sure seems like one despite its launch back in 2018. Other Pixel owners I've met are so surprised when I mention it to them. But once I explain to them how it works, they're sold. (As are Samsung Galaxy and other Android phone users willing to download and change their default text message app.) Now, you know about it too.