I live a short drive away from Silicon Valley. You'd think my internet speeds would be phenomenal as a result. Alas, no.
Those gigabit speeds promoted in numerous AT&T, Comcast, and Sonic ads? You have to live in the right neighborhood for those, and I don't. A big portion of the San Francisco Bay Area doesn't, either. And that has real effects on internet speeds. Just look at what AT&T says it can do for the west side of San Francisco's Mission District:
These addresses were sampled from current Redfin listings. Meanwhile, on the east side of the Mission District—just nine blocks away—1 Gbps plans are available.
Now, the Mission District is lucky in that Comcast and Sonic also serve the area with higher speeds, provided you can get wired up appropriately. (Hope you don't have a cantankerous landlord.) But even then, you might not be guaranteed better internet speeds. Service providers tout their fastest download speeds while burying their upload speeds, and those upload speeds are generally bad. Unless you have access to fiber with symmetrical down and up, you're likely stuck at a paltry 10 Mbps—maybe 15 or 20 if you have a faster plan.
It sucks. And if you're into streaming video, it sucks hard. Much of the U.S. is like this—maybe swap in the names Cox or Spectrum for Comcast, but the story isn't different. If you're a US resident, you're already aware of this, especially if you live in a less urban region. But for those living elsewhere, let me finish illustrating this for you: You know what upload speed AT&T pairs with its 18 Mbps plan? Just 1 Mbps per second. That's slow enough to affect your ability to video chat or even present a slide deck over a call. A cell phone's connection performs better.
It's not going to get better quickly, either. Infrastructure rollout is slow and inconsistent. What's going to save the day is better technology—namely, AV1.
Adam Taylor / PCWorld
AV1 is a protocol for video encoding and decoding, one that compresses high-quality, high-resolution video into much less space than current codecs like H.264 and V9. In other words, it lets people watch sharper, higher-resolution videos while burning less bandwidth (and taking less hard drive space for creators).
We dove into the full details of AV1 when the first graphics card with encoding support launched last year, but in simpler terms, you can expect AV1 livestreams at 1440p and 4K to use the same bandwidth that it currently takes to push 720p and 1080p with the H.264 codec. On-demand videos encoded with AV1 also end up smaller, too, while retaining more detail. You can see the difference in Nvidia's sample video, part of its own write-up on the subject to promote its latest RTX 40-series GPUs.
So if you're capped to low internet speeds, you'll benefit from this codec. Infinitely more than yet another flyer stuffed in one's mailbox about internet plans that won't apply to your area for years.
Of course, the catch is that you need two things for AV1 to work its magic. First, you need hardware capable of decoding AV1 video (for watching) and/or encoding in AV1 (for creating video or streaming). Decoding is supported on Intel 11th-gen CPUs and newer, AMD Ryzen 6000 (mobile) and AMD Ryzen 7000 (desktop) CPUs, Nvidia RTX 30- and 40-series GPUs, AMD Radeon RX 6000- and 7000-series GPUs, and Intel Arc Alchemist GPUs. AV1 encoding is supported on only the most current-generation graphics cards.
A card light on the budget with full av1 support
Intel Arc A750 Limited Edition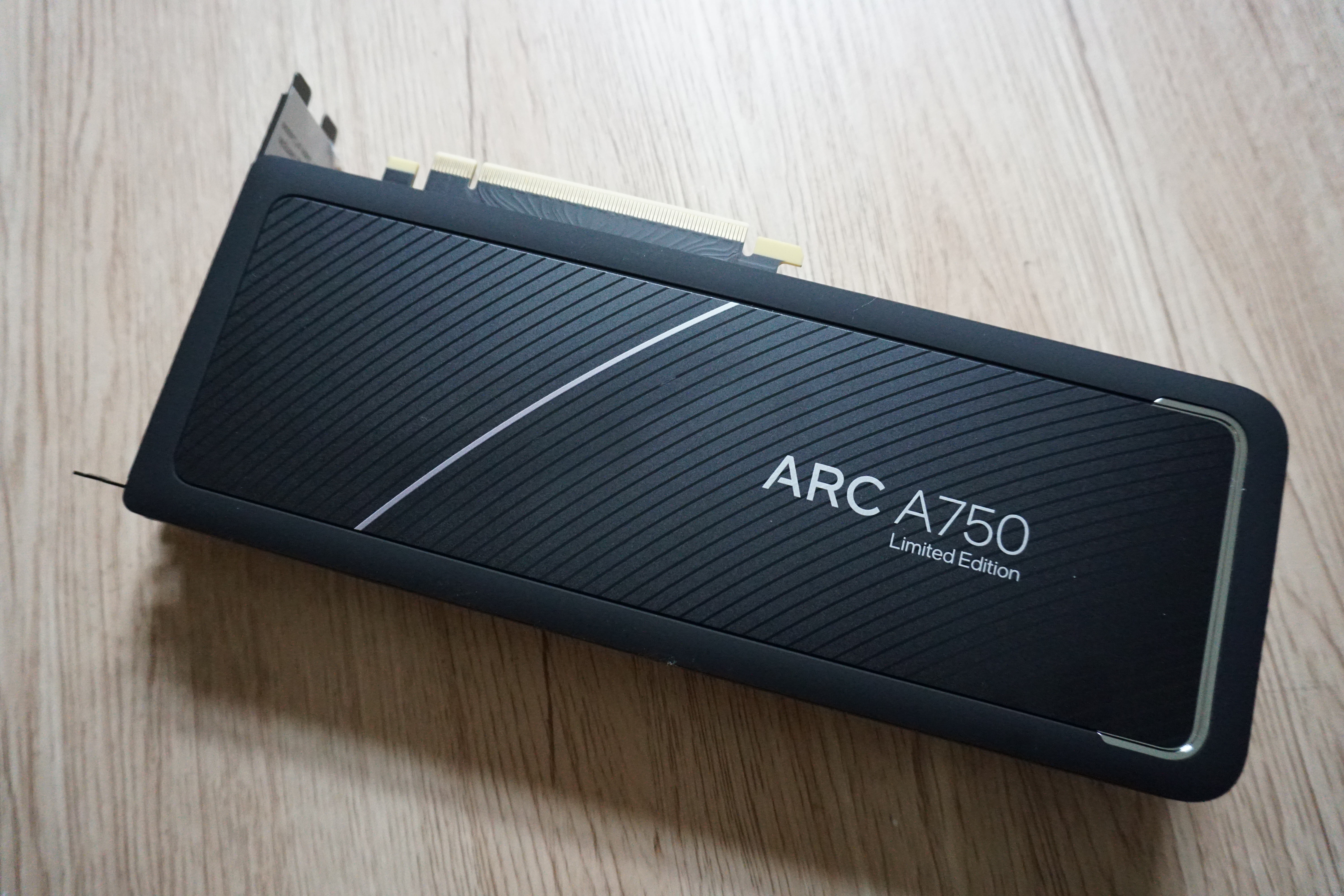 Price When Reviewed:
$249
Second, you need video platforms that support AV1. That may sound tricky, since it's out of our control, but the good news is that adoption is already underway. Discord added support for 4K streaming over AV1 in late February, and then just last week, YouTube added AV1 encoding to pair with its existing AV1 decoding support. The latter news is huge, since it goes hand-in-hand with an update to OBS (one of the most popular streaming apps) that provides YouTube AV1 support.
If you own PC hardware that's not new enough for AV1, you might think this is as useful as another AT&T advertisement for gigabit internet. But I look at it this way: The average starting price for an internet plan in my region is about $50 per month. On Comcast and AT&T, that gets me an upload speed of 10 Mbps, which is barely passable for streaming gameplay to close friends over Discord. (It looks like a similar tale for Cox elsewhere in the country—though its $50 plan's upload speed is even worse at 5 Mbps. Ouch.)
I could upgrade my internet to a $65 per month to get 20 Mbps uploads, which would give me more bandwidth for streams and make uploads of video files go much faster. Or I could go for an Intel Arc A380 for $140 and Comcast's current promotion of $25 per month for 200Mbps down and 10Mbps up, and come out ahead financially over the $45 per month plan (400Mbps down/10Mbps up).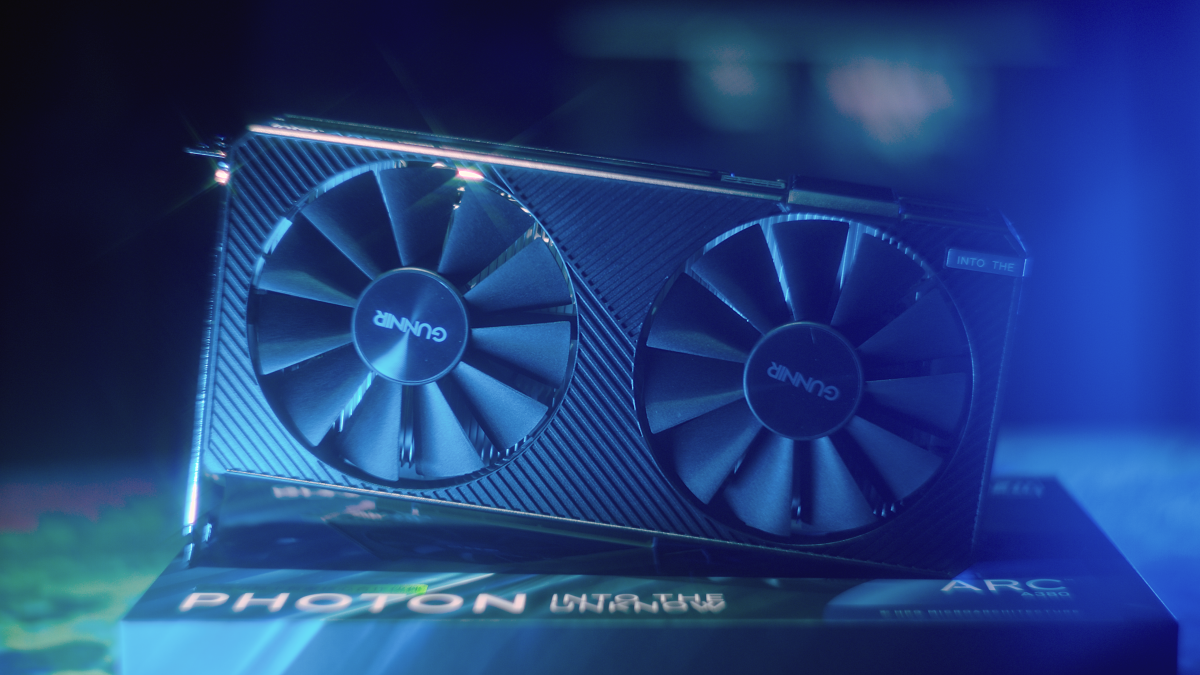 Adam Taylor/IDG
Would I love to have faster internet speed? Sure. Do I expect AT&T or Comcast to actually roll out reasonably symmetrical plans any time soon? Heck no. Comcast hasn't even fully deployed its faster upload speeds for its non-fiber plans in my region, much less its much-ballyhooed multi-gig speeds. And while 400 Mbps or higher download speeds sound nice, the extra $20 to $40 of savings per month can go toward groceries.
So like with any situation where resources are limited, I have to make the most of what I've got—and if you're in a similar boat, AV1 may be what comes to your rescue, too.