At a glance
Expert's Rating
Pros
Hot-swappable switches allow for great customization
Comes with two spare micro switches
The design is both comfortable and performance-oriented
Cons
It's heavy compared with rival pro-grade wired gaming mice
The plastic body can get oily at times
Our review unit's left main-click felt a bit tight before hot-swapping
Our Verdict
The Asus Gladius III is the perfect option for serious gamers wanting to personalize the feel, force, and actuation of their mouse's two main clicks.
Price When Reviewed
89.99
Best Prices Today: Asus ROG Gladius III
Most mice unbox with something unique in the pack, like grips, stickers, or an extra adapter. But not many come with interchangeable micro switches and a little pair of tweezers as the Asus ROG Gladius III does. I must admit, it appeals to the tinkerer in me, the inner child that still gets excited by plaster dinosaur eggs and fancy DIY ship kits.
That said, this little bonus has a very practical application. The Gladius III sports Push-Fit Gen II Sockets compatible with either Asus 3-pin Mechanical Switches or 5-pin Omron Optical Switches so that you can customize its left and right main buttons.
That means if they're worn out, or just not to your liking, you can fix them up. My review unit came with two 3-pin mechanical switches rated for 70 million clicks already installed, with two additional red 3-pin mechanical switches provided in the box.
Further reading: See our roundup of the best gaming mice to learn about competing products.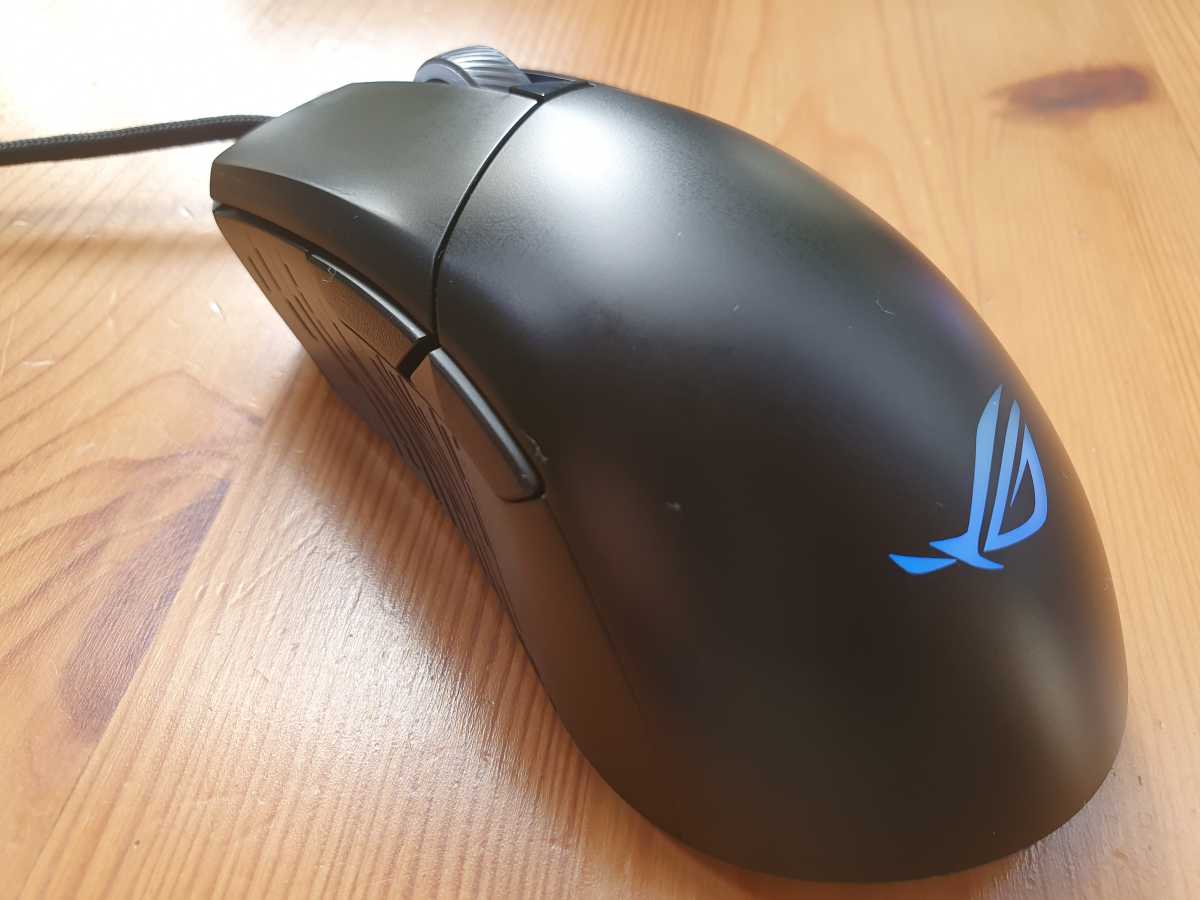 Dominic Bayley / IDG
Asus ROG Gladius III design
Beyond the ingenious hot-swappable switches, the Gladius III is also beautifully shaped. Its right-handed design sports a high hump that rises from the back and peaks beneath your little finger. It reminds me of another superbly-shaped mouse, the Razer DeathAdder V3 Pro, which also raises your index finder for speedier clicking—it's a feature I rate very highly.
The Gladius III is also quite a large mouse—it measures 4.86 x 2.68 x 1.75 inches. To use a football analogy, that makes it more of an offensive lineman to the smaller running back-sized gaming mice like the Roccat Burst Pro Air.
However, it still fits most medium-sized hands. Larger hands are themselves better catered to under the generous proportions. The mouse's high back also makes it best suited to palm and claw grippers, but it's by no means impossible for fingertip grippers to play with.
The Gladius III looks outstanding next to any gaming rig. It comes in just the one elegant black color, but has three funky Aura Sync RGB lighting zones. There's one in the mouse wheel, an ROG logo on the back end, and, my personal favorite, an RGB light zone on the left-hand side that illuminates five lines of laser-engraved text.
Despite this, the shiny plastic finish can occasionally show up oil from your hands, so you'll need a cloth handy if you want to maintain a flawless look.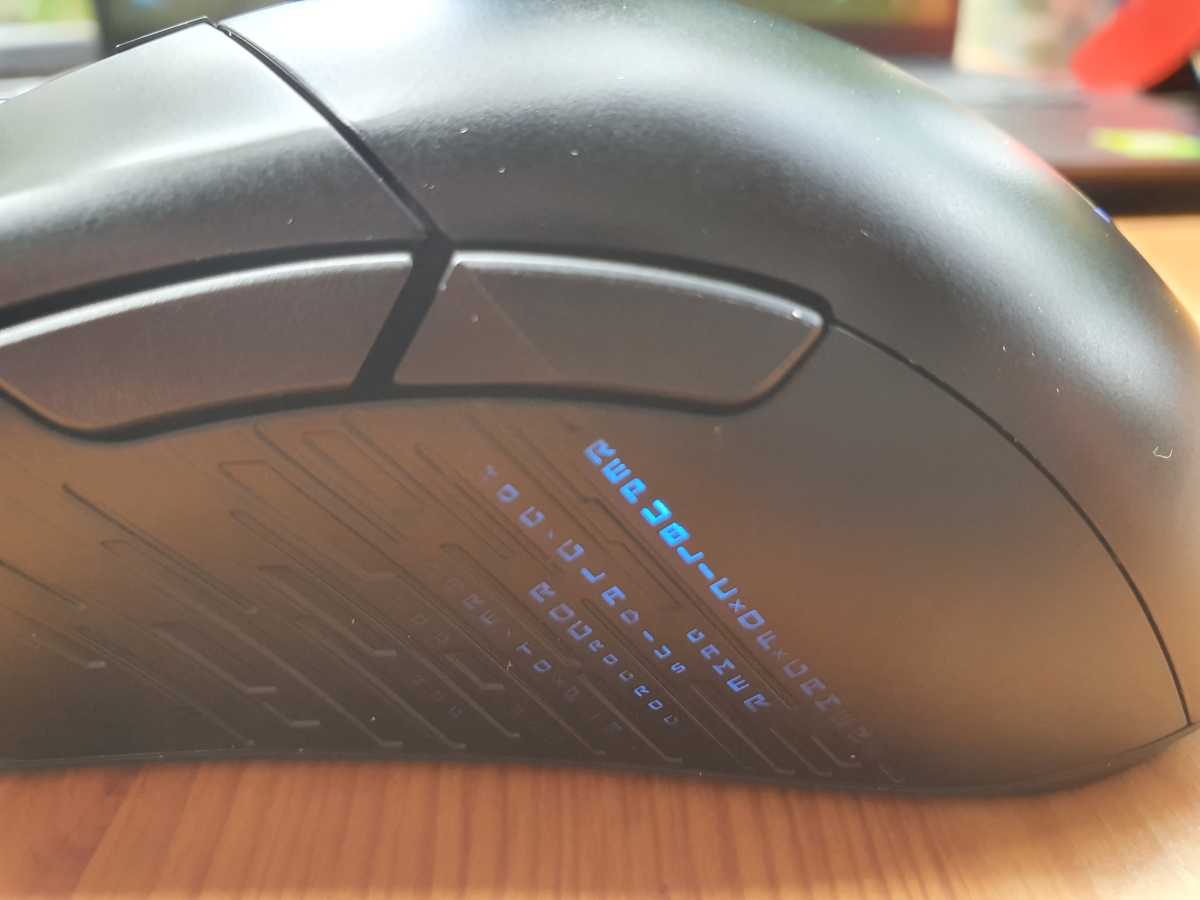 Dominic Bayley / IDG
If you opt for the wired version like my review unit, you'll be tethered by a very smooth, shoelace-like ROG Paracord, which, although it gets a little tangled at times, seems to glide well over surfaces. There's a wireless version too, which has two connectivity options: 2.4GHz wireless and Bluetooth. This option weighs 81 grams, while the wired version weighs two grams lighter at 79 grams.
How does the Asus ROG Gladius III perform?
The Gladius III comes with a 19,000 DPI Optical Sensor which is tuneable up to 26,000 DPI using the Asus ROG software. Apart from that, it has a maximum speed of 400 IPS (inches per second), maximum acceleration of 50 G and pro-grade polling rate of 1,000Hz.
Flicking the curser around through the different DPI settings in games like CounterStrike: Global Offensive and Insurgency, proved that the sensor was steady and accurate at lower settings and super-quick and sensitive at the highest DPI setting. It also tracked beautifully without a hint of lag or stuttering.
Mentioned in this article
ROCCAT Burst Pro Air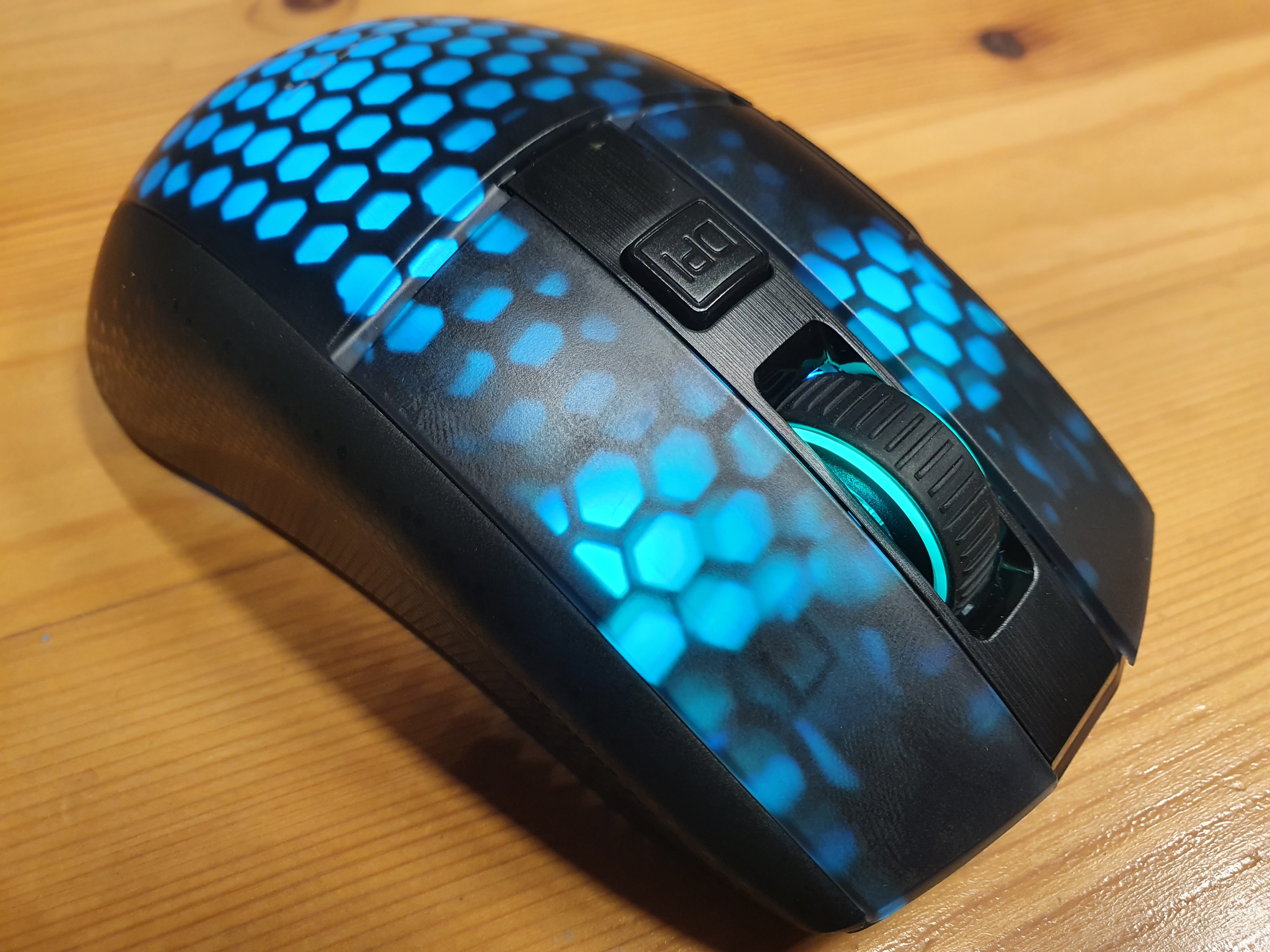 Price When Reviewed:
79.99
At 79 grams, however, the Gladius III did feel a little too heavy for truly outstanding performance in FPS games. Wired mice tend to be much lighter today than they were previously—with some of the most recent releases even dipping below 65 grams. By comparison, the Gladius III did occasionally feel sluggish. In fact, I could hear my teeth grinding a little each time I overswung the mark on targets.
Still, it overswung so very infrequently that it never became a hassle. The Gladius III is still perfectly suitable for most casual and competitive play. I also really like the generous assortment of PTFE feet (and the spares in the box)—they made movement smooth and effortless over my neoprene mouse mat.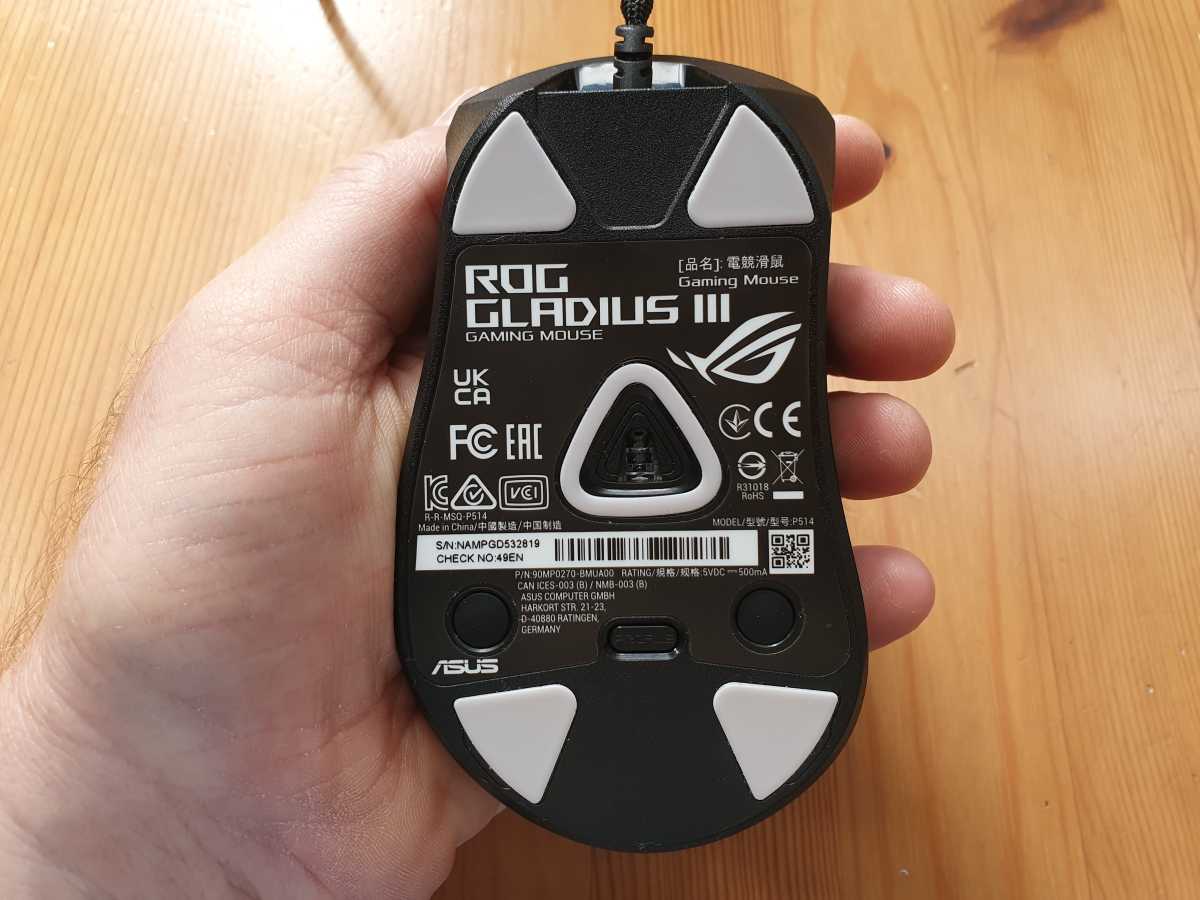 Dominic Bayley / IDG
In regards to the buttons, I did encounter a small hiccup. For some reason the left main button, which in most competitive gaming mice is clicky and soft, felt a bit tight at first. To remedy that I swapped out the button's default micro switch for one of the spare mechanical 3-pin options, and that fixed the issue immediately. The right-hand button, on the other hand, felt perfectly balanced and clicky right off the bat.
On the upside, the Gladius III's buttons do feel exceptionally comfortable. They dip down slightly in the center keeping your fingers nice and snug and ensuring clicks always register in the middle rather than at the sides where you're more prone to slippage.
Asus ROG Gladius III customization
When it comes to button configuration, the Gladius III has a fairly typical FPS style setup, sporting two main clicks, two on the left-hand side, a single click in the mouse wheel, and a tiny DPI button behind it. On the underside, an oblong-shaped button toggles you through five onboard memory profiles.
All these buttons are configurable in Asus's Armoury Crate software app, where you can easily assign commands and macros via a helpful visual diagram. But there's a lot more on offer in Armoury Crate if you want to fine-tune your performance settings even further.
Mentioned in this article
Logitech G Pro X Superlight Price When Reviewed:
159.99
For example, you can change the polling rate, DPI resolution, and Aura Sync RGB lighting and effects. Additionally, you can calibrate the Gladius III for selected Asus ROG mouse mats, or manually to your own surfaces. If you're prone to lifting, you can also choose between high and low lift-off distances to reduce the chances lifting will affect your play—a luxury we don't always see in supporting software apps.
Asus ROG Gladius III vs. Razer DeathAdder V3 Pro vs. Logitech G Pro X Superlight
There's no denying that the Asus ROG Gladius III's 79-gram weight turns the clock back to 2021, when such a weight would have been status quo for pro-grade mice. But that was back then, and now in 2023 lighter rivals like the Razer DeathAdder V3 Pro and Logitech G Pro X Superlight really push the envelope on lightness, weighing just 63 grams. That fact makes this mouse a hard sell on weight alone.
Instead, gamers should consider the Gladius III on the balance of its other key features. The first is the hot-swappable switches; being able to swap out micro switches for better actuation, click force, and feel, is a big boon for competitive gamers—this one feature is worth its weight in gold when the difference between winning or losing depends on a mouse's ability to respond.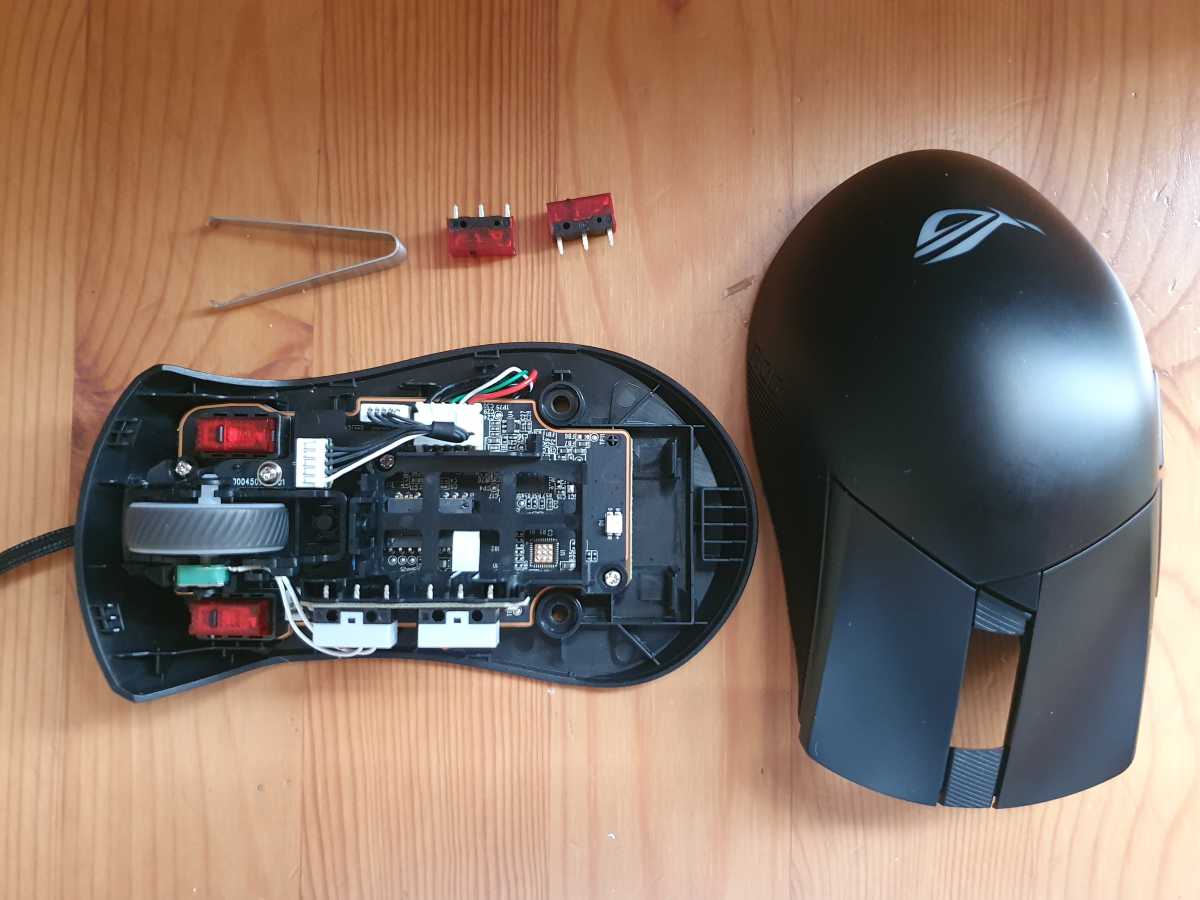 Dominic Bayley / IDG
But the Gladius III also has more up-front functionality in terms of the RGB lighting and the on-top positioning of the DPI button. Indeed, neither the V3 Pro nor Superlight have these two features, which makes the Gladius III arguably the more stylish, better to see in dark environments, and definitely the quickest of the three for switching DPI on-the-fly.
mentioned in this article
Razer DeathAdder V3 Pro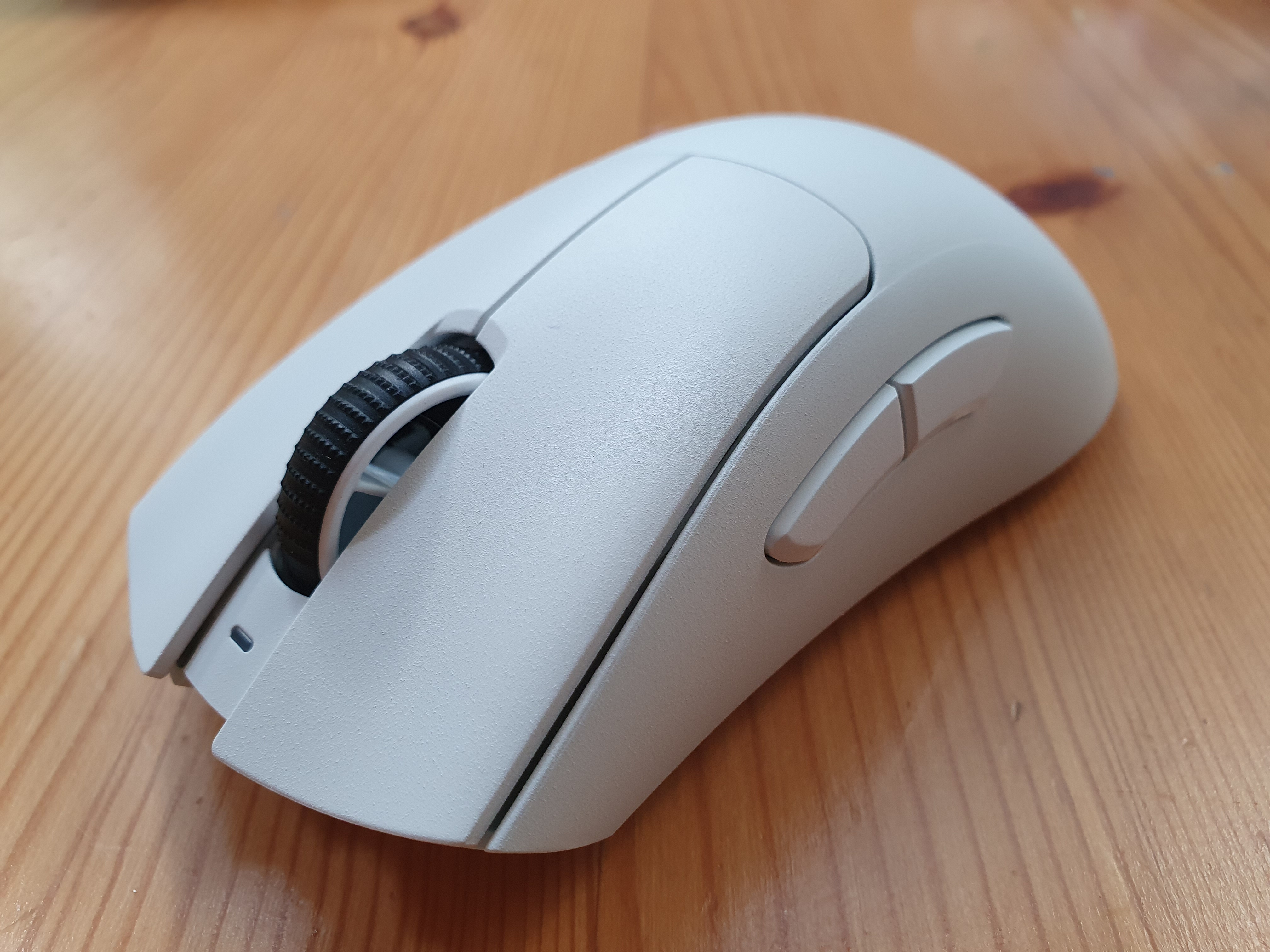 Price When Reviewed:
149.99
Finally, at its current price of just $89.99 it's the most affordable option. The V3 Pro by comparison costs $149.99 and the Superlight is more expensive still, currently wearing a $159.99 price tag on the Logitech G website. For gamers on a budget, this cost saving could make all the difference at online checkouts.
Is the Asus ROG Gladius III worth it?
The ROG Gladius III has a powerful sensor that's up to speed and a shapely design that provides you with a comfortable and performance-inducing fit. Yes, there are lighter and quicker options on the market for FPS gaming, but none I can think of that offer you anywhere near the level of button customization and up-front functionality as this one, or for a price so reasonable.