While many companies are considering moving applications to the cloud, the security of the third-party services still leaves much to be desired, security experts warned attendees at last week's Black Hat Security Conference.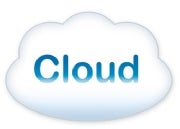 The current economic downturn has made cloud computing a hot issue, with startups and smaller firms rushing to save money using virtual machines on the Internet and larger firms pushing applications such as customer relationship management to the likes of Salesforce.com. Yet, companies need to be more wary of the security pitfalls in moving their infrastructure to the cloud, experts say.
"Guys at the low end are using (cloud infrastructure) to save money, but the danger is that the guys at the top end start to use it without any auditing," says Haroon Meer, technical director at security firm SensePost, who discussed his team's research into some aspects of Amazon's Elastic Compute Cloud (EC2) at the Black Hat security conference.
[ For timely data center news and expert advice on data center strategy, see CIO.com's Data Center Drilldown section. ]
Their experiments showed that companies frequently do not scan the third-party machine instances available from some providers. A malicious instance could easily be created as a Trojan horse to gain access to a company's internal network, Meer said.