If you've reached adulthood and wished you spent a little more time trying to learn an instrument as a kid, you're not alone. There are more than one million people using Skoove's interactive piano and keyboard lessons to learn the piano today.
Skoove is one of the best ways to learn the piano, employing an award-winning system to help you learn and practice notes, chords, and techniques by playing your favorite songs. The AI-enhanced app listens and adapts to your playing, giving you individual feedback to focus on your weaknesses, and planning a curriculum for you. With 400 lessons and thousands of instructional videos, you'll get a tailored training regimen that will let you learn in the way that makes the most sense for you. That's why Skoove has earned a 4.5/5-star rating on the App Store and won an Apple Editors' Choice Award.
Forbes writes, "Unlike various other music-learning apps, Skoove's virtual guide takes the learner through each lesson, and provides real-time feedback that listens to the player as they practice."
It's time to learn the piano. Right now, you can get a lifetime subscription to Skoove Premium Piano Lessons for 50% off $299 at just $149.99.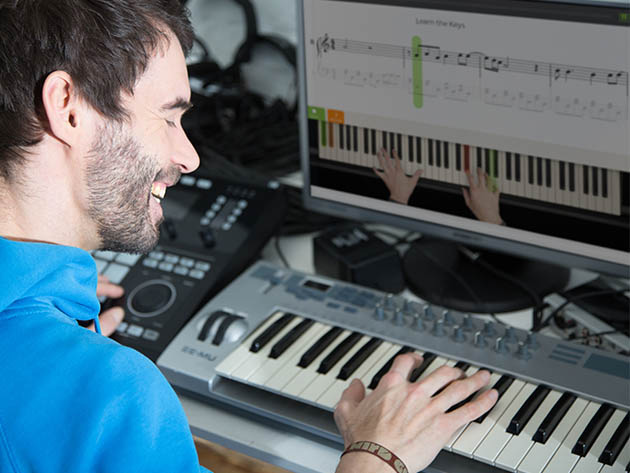 Skoove Premium Piano Lessons: Lifetime Subscription – $149.99
Prices subject to change.