Feeling like you're getting the most out of your shopping trips is important. At Costco, they showcase a wide array of brand-name products to bring you the best value. Right now, a Gold Star Membership and a $30 Digital Costco Shop Card* is available for new members (or whose membership has been expired for over 18 months) for $60.
With over 800 warehouses spread across the United States, Costco is a leading wholesale retailer offering a wide range of products and services. From fresh produce and delectable baked treats to home goods and electronics, you can find it all at Costco. Plus, don't forget to fill up at the Costco Gas Station and take advantage of the services at the Costco Tire Center while you're shopping. If you need a prescription filled, the Costco Pharmacy has you covered, and you can also shop for glasses at Costco Optical. And when you're ready for a meal break, head to the food court for a delicious hot meal to refuel and keep you going throughout the day. Costco truly offers a one-stop-shop experience.
Shopping online at Costco.com is also a great option if you don't want to stand on an actual line. You'll still get to take advantage of budget-maximizing wholesale products and value.
For a limited time, you can get a Costco One-Year Gold Star Membership and a $30 Digital Costco Shop Card for just $60.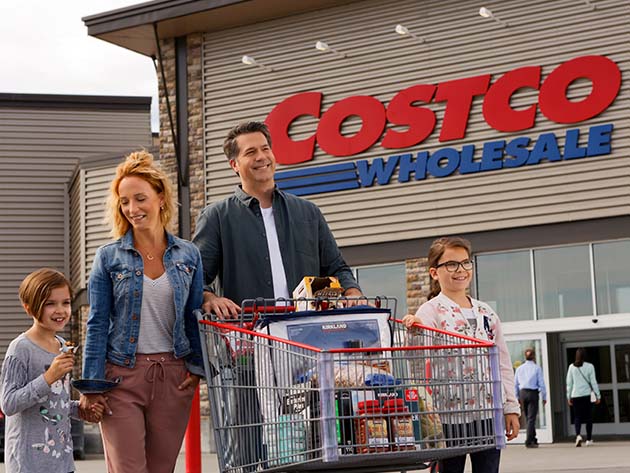 Costco 1-Year Gold Star Membership + a $30 Digital Costco Shop Card – $60
Prices subject to change.
*To receive a Digital Costco Shop Card, you must provide a valid email address at the time of sign-up. If you elect not to provide a valid email address, a Digital Costco Shop Card will not be emailed. Valid only for nonmembers for their first year of membership. Limit one per household. Nontransferable and may not be combined with any other promotion. New members will receive their Digital Costco Shop Card by email within 2 weeks of sign-up. Costco Shop Cards are not redeemable for cash, except as required by law. A Costco membership is $60 a year. An Executive Membership is an additional $60 upgrade fee a year. Each membership includes one free Household Card. May be subject to sales tax. Costco accepts all Visa cards, as well as cash, checks, debit/ATM cards, EBT and Costco Shop Cards. Departments and product selection may vary.