At a glance
Expert's Rating
Pros
Good set of features for Mini-ITX
Two Onboard M.2 slots, including 1x PCIe Gen 5
Good networking and audio
Capable VRMs
Cons
Noisy M.2 fan may interfere with some builds
USB 2.0 ports should be upgraded
$289 MSRP still high considering some limitations
Our Verdict
With the ability to use fast DDR5 RAM and support for PCIe Gen 5 and NVMe, Asrock packs enough into the tiny B650E PG-ITX motherboard to keep budget gamers happy.
Price When Reviewed
$349.99
Best Prices Today: Asrock B650E PG-ITX
AMD has now launched the highly anticipated Ryzen 7800X3D, which is a gaming behemoth. It's also "smaller" in core count than its 7950X3D CPU brother, but still often faster for gaming.
This translates perfectly to Mini-ITX performance. You don't need the biggest footprint to be extraordinarily nimble. Gamers are now spoiled with a rich selection of CPUs ranging from the efficient Ryzen non-X CPUs, multicore X variants, and now X3D.
Enter the Asrock B650E PG-ITX motherboard. At only 6.7×6.7 inches, this diminutive, small form-factor contender is anything but weak.
It comes packed in the B650E chipset, promising some savings over X670E.
We'll go over the features, design, and performance. Does this motherboard contain enough hardware to truly minimize compromise compared to larger-scale motherboards, while performing well? This will all be viewed through the ever-important lens of "price to performance," key for an enthusiast-grade offering. It has some drawbacks and positives—let's find out what they are.
Further reading: See our roundup of the best gaming motherboards to learn about competing products.
What are the Asrock B650E PG-ITX specs?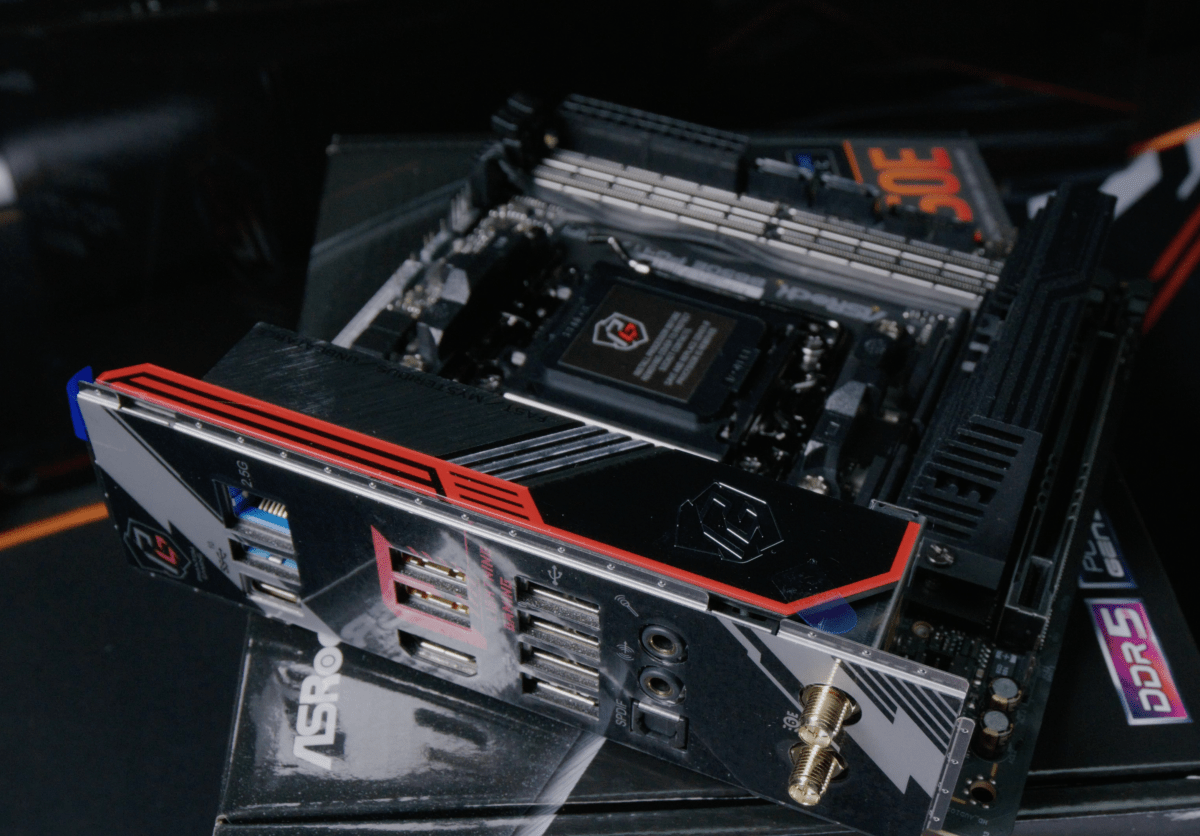 Thiago Trevisan
Mini-ITX form factor (6.7×6.7 inches, or 17x17cm)
Supports AMD AM5 Ryzen 7000 CPUs
10+2+1 Phase Power Design with 10-layer PCB
DDR5 RAM, dual channel up to 2 DIMM (up to 64GB)
2x onboard M.2 slot (Gen 5 and Gen 4)
1x PCIe 16x slots (PCIe Gen 5)
HDMI-out plus eDP signal connector
8 USB ports on back
Killer 2.5GbE LAN
Killer Wi-Fi 6E
2x RGB headers
2 SATA 6Gb/s ports
PWM fan headers
Preinstalled I/O Shield
Realtek 7.1 ALC 1220 Audio
MSRP $289
The Asrock B650E PG-ITX comes in at $289, which is right around the middle in terms of pricing for small form-factor offerings. It's cheaper than competing motherboards such as the Asus X670E Strix-I, but still expensive relative to its size.
The B650 chipset will be a slightly cut-down version of X670, but the "E" gives this motherboard a slight PCIe-lane upgrade. While you're already getting less theoretical USB, SATA, and other ports with B650, Mini-ITX imposes its own limitations due to reduced size.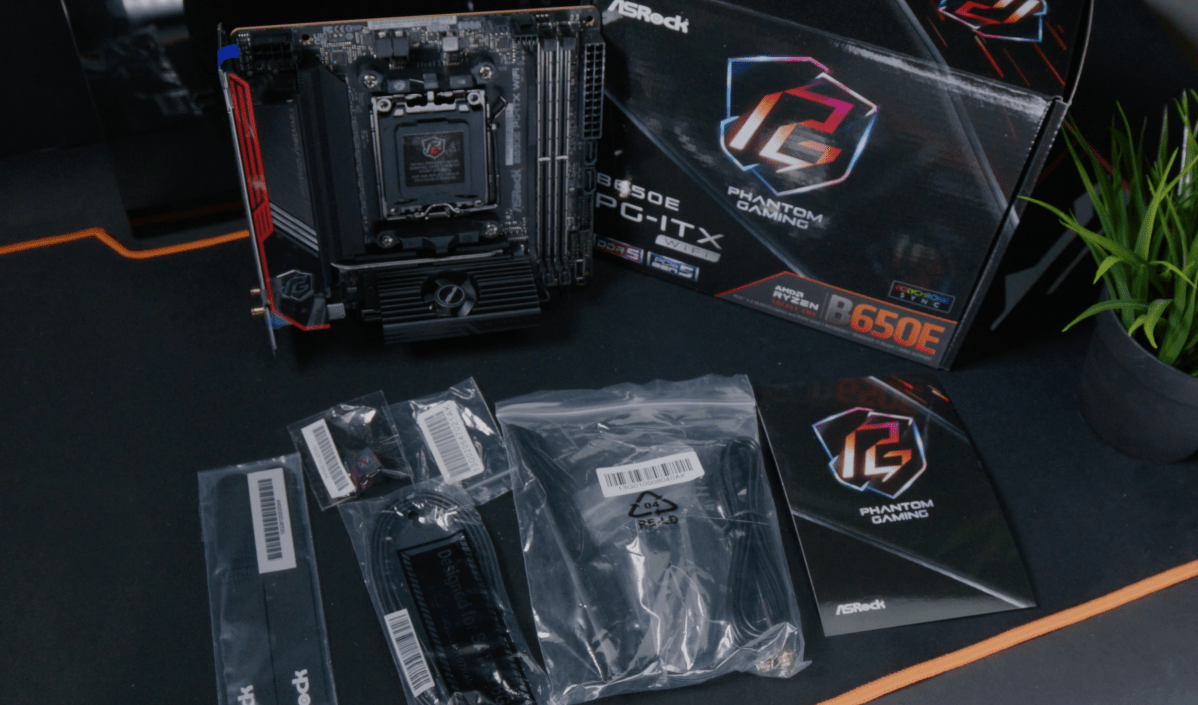 Thiago Trevisan
In the box, you'll get a basic set of accessories such as the Wi-Fi antenna, and some miscellaneous items such as screws. No cool trinkets here like you get with the more expensive motherboards, such as the external sound device with the Asus models. Let's move on to the features and see how they stack up:
CPU choice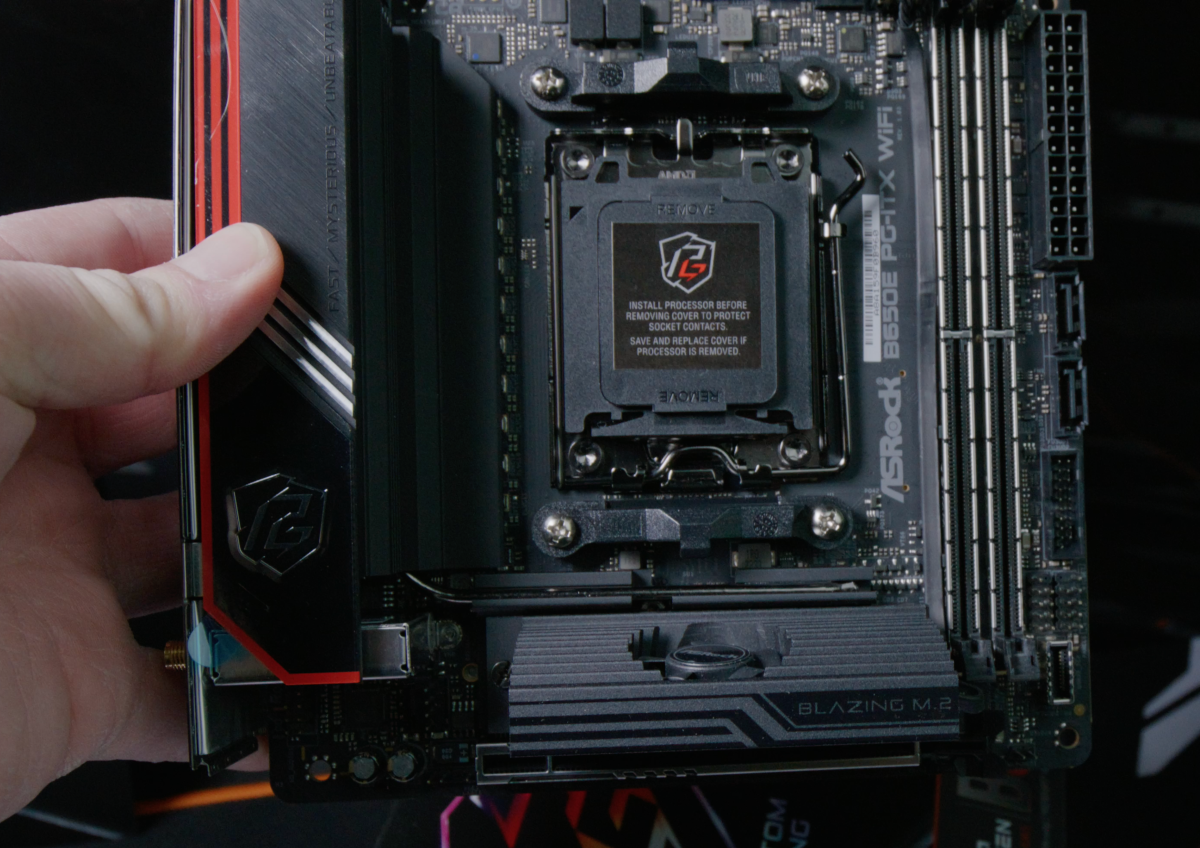 Thiago Trevisan
This is one area where you'll have plenty of choice. You can pair the saucy new Ryzen 7800X3D with this motherboard, or perhaps you'd prefer to keep the wattage down and use a non-X variant such as the 7900. Either way, you'll have expansive support here, and we're assuming well into the future with subsequent CPU releases. CPU cooler compatibility should also shine here, since the socket area isn't as enclosed as you normally find.
DDR5 RAM and PCIe Gen 5
AM5 will be DDR5 RAM only, and Mini-ITX will further limit you to only two sticks, with 64GB total of RAM. While it still supports fast speeds, you'll have less capacity here due to the size.
B650 "E" means that you'll have a nice little extra allotment of PCIe Gen 5 to share with the M.2 drive. The 16x PCIe Gen 5 slot will be for your GPU, and then the other M.2 slot will be PCIe Gen 4.
Storage
As expected, you'll only get two onboard NVMe slots due to the Mini-ITX form factor. This is typically fine for gaming builds of this caliber, although we'd love to see a third offered. SATA is also limited, with only two SATA ports—but once again, should fulfill the need of most gamers with small enclosures.
USB ports
With eight rear USB ports, you have a good quantity of ports. Disappointingly, four of these USB ports are only 2.0, which is a bit of a miss on a motherboard of this price.
HDMI- and eDP 1.4-out is also here to take advantage of Ryzen's built-in iGPU function for your display when needed.
Networking
Networking is standard fare, with Killer's 2.5GbE Lan standard, along with Killer's Wi-Fi 6E. This is now the expected suite of networking on modern motherboards, and it's great to see even smaller form-factor designs including these without compromise.
Audio
Audio is good, with a 7.1 ALC 1220 codec. You will also have some inputs in the back, which will suffice for most users. Optical is here too, which can be great for those connecting external audio devices such as certain speakers.
Other features of note
The integrated I/O shield is here, which we love. Captive screws for the M.2 are also a good touch.
There are a few "misses" here, however. No BIOS flashback button, a feature that many cheaper motherboards are now including. You'll also notice the large M.2 fan as a dominant feature, but it can be noisy if not properly adjusted and is perhaps superfluous. Most motherboards do fine with thermal pads only. It's also missing a debug LED, a feature some may find useful.
Asrock B650E PG-ITX design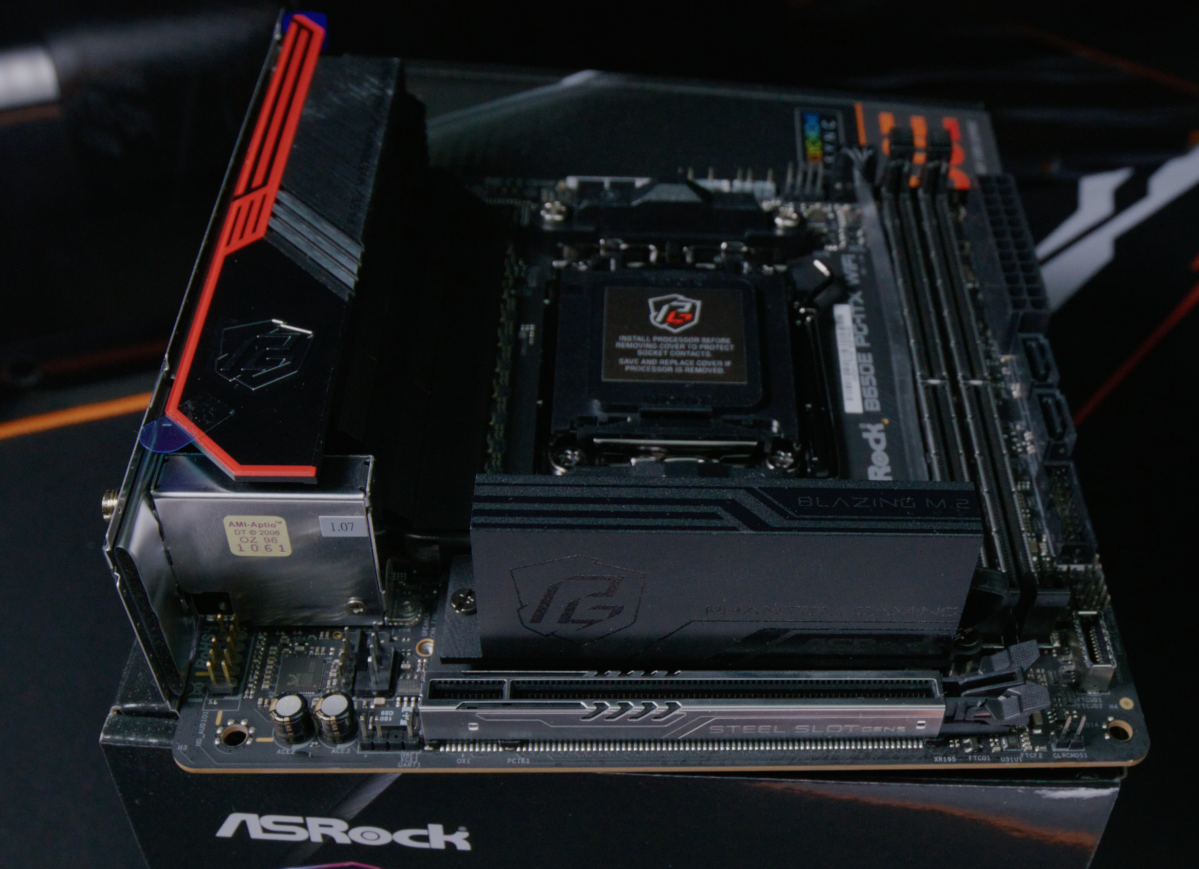 Thiago Trevisan
The Asrock B650E PG-ITX motherboard is an adorable motherboard—until you see that rather peculiar M.2 fan area. While you may mistake it for something more akin to a VRM heatsink, it's meant to cool the M.2 drive. You can remove it if you want or if it interferes with your PC's interior aesthetic.
Otherwise, it's a straightforward Mini-ITX design. You'll have the colorful accents on the I/O area, but not much in the way of RGB. That's fine—most small form-factor builds are a bit cramped and tend to block access to the visuals. You still have RGB headers for some extra pizazz when needed.
One nice plus of the design is the positioning of the VRM heatsink. Together with the overall more open sides, this makes installing larger CPU coolers much easier. Some small form-factor motherboards tend to be very closed in, making some larger coolers impossible to fit. That's a good design element here that benefits the user.
The protruding M.2 fan design aside, the M.2 drives will be safely tucked away and should remain cool. The rear of the I/O area has some nice colorful outlines of the USB ports, along with patterned design. The rest of the motherboard is basic, with the usual DDR5 RAM area mostly for utility. The top is likewise sparse, with most of the visual action happening to the left side of the CPU with the VRM heatsink and I/O area.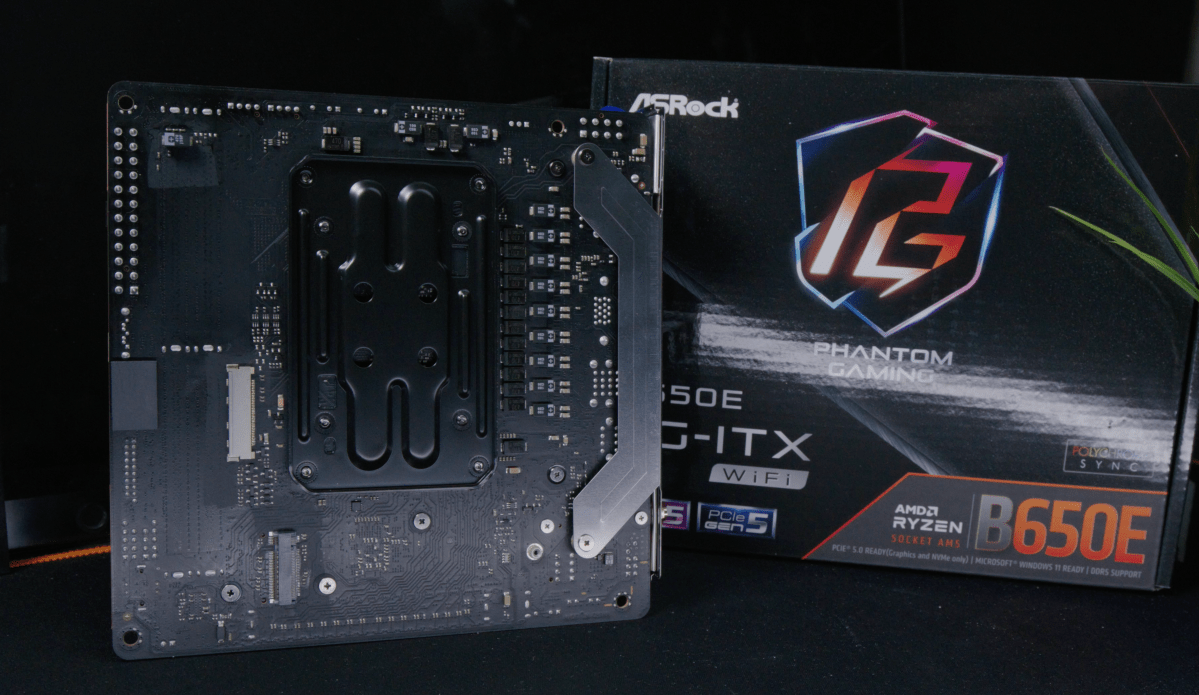 Thiago Trevisan
Going around to the back, it's mostly standard fare with a little bit of extra support here. While you'll never see the backside frequently, it's nice to know that the materials and overall finish of the entire motherboard generally feel pretty good.
Asrock B650E PG-ITX performance, software, and BIOS
The Asrock B650E PG-ITX motherboard includes a very capable 10+2+1 power phase with 105 amps. It may not appear as impressive on paper as larger ATX motherboards, but this is more than adequate for even the fastest Ryzen CPUs. It also packs a 10-layer PCB design—which is more than many offerings. This solidifies the connections and gives you higher-quality componentry. You'll likely be more limited by the actual CPU cooler in a small form-factor build than by VRM temperatures.
You can expect performance here to be almost on par with higher-end motherboards since you'll have access to the same fast CPUs and DDR5 RAM.
DDR5 is also mandatory on AM5—but with Mini-ITX motherboards, you'll typically get only two DIMM slots. This limits you to 64GB of RAM—which is sufficient for any gaming build or even light workstation scenarios.
PCIe Gen 5 support is impressive on such a small motherboard. You'll get the GPU slot at 16x Gen 5, plus an M.2 Gen 5 slot. While Gen 5 components are just barely coming out now, you'll have more than enough future-proofing here to upgrade later when the technology is more widespread. You'll also get a second Gen 4 NVMe slot, boosting your onboard capacity.
Other performance aspects of the I/O are a bit of a miss—namely the USB ports. While you do get eight of them, you won't find any USB4 or a large selection of faster USB 3.0 ports. You get too many of the older USB 2.0—which, while fine for peripherals, certainly should be upgraded on a motherboard of this price. At least you do get some faster USB 3.0 ports, so it's not all bad news.
To further tweak performance, we have the Asrock BIOS. It's mostly improved from years past, and you'll find most of the usual RAM and CPU tweaking options here. While you may not want to break any records with a Mini-ITX motherboard such as this, it will certainly have some overclocking headroom depending on your cooling gear.
Most users will be fine just setting the AMD "Expo" DDR5 RAM profile for your kit, and possibly some auto-overclocking such as AMD "PBO" (Performance Boost Overdrive).
Asrock also offers software in Windows, like many motherboard vendors. It even offers overclocking with the "Blazing OC Tuner," which can adapt the overclock based on use. While a neat idea, we typically recommend avoiding these types of automatic-overclocking pieces of software, as it can sometimes open a can of worms with stability issues if anything changes. It's likely to just be a safer bet to stick to the traditional in-BIOS tweaks for any modification that you can manually adjust if needed.
You'll also get Asrock's motherboard utility software and Polychrome RGB. These allow you to adjust your RGB header colors, and other useful items for adjusting options without using BIOS. An auto-driver installer will find your drivers—such as the network items—so you can have an easier time upon initial setup.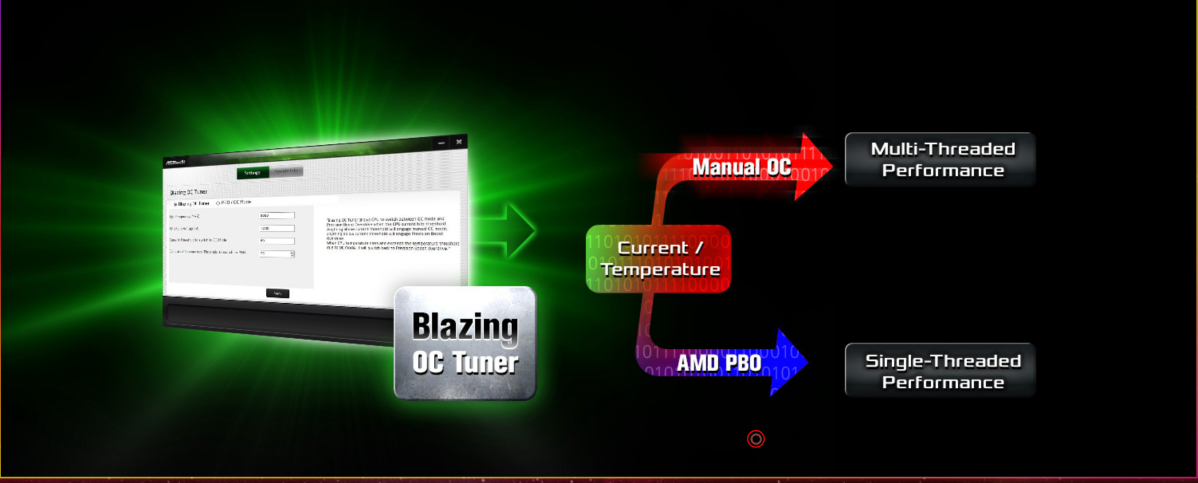 Asrock
We'd recommend more frequent BIOS updates for B650E than usual, since it's a new platform and bugs get squished a lot more often early on. Some users may experience longer than normal boot times, which certain other AM5 motherboards have also experienced. Overall, it's a decent showing on the software side for those who want to dabble with the utility they provide.
Is the Asrock B650E PG-ITX worth it?
The Asrock B650E PG-ITX is a fine small form-factor motherboard, with a few limitations. AM5 started off as an expensive platform for gamers, and it's slowly improving with cheaper DDR5 pricing, along with some cost savings with the B650 chipset in lieu of the pricier X670.
Mini-ITX has some limitations right off the bat, such as RAM capacity limited to 64GB, and less "stuff" onboard. That's no fault of the Asrock B650E PG-ITX, of course. It does skimp in a few areas, however—such as USB 2.0. The M.2 fan is also a dubious choice, likely unnecessary, and adds to the bulk (and to the noise, too—unless you adjust the fan curve).
While $289 MSRP is cheaper than some higher-end offerings in the small-motherboard space, it's still a bit on the expensive side. We'd love to see more robust features for that price—as it stands now, it's just "enough" (i.e, not an overachiever).
Still, gamers will be happy with the ability to pack fast DDR5 RAM and blazing Ryzen CPUs such as the 7800X3D in such a small unit. It's also capable with modern tech like a PCIe Gen 5 16x slot and NVMe support. The B650 "E" gives it that extra PCIe Gen 5 boost over regular B650.
It has enough features for most gamers to be happy, and those seeking more will have to pay a bit more for another option.
Best Prices Today: Asrock B650E PG-ITX