Earlier this month, Microsoft revealed that the Print Screen key's function would be changing in Windows 11. This venerable artifact on modern keyboards will eventually open Windows 11's Snipping tool by default, rather than taking a screenshot of your whole screen.
This change won't be the first time Print Screen has changed in utility. Nor are you stuck with this new update when it launches—you can toggle it back to the existing functionality. But reading this news made think about two things—one, the legacy of Print Screen (now often shortened to Prt Scr on keyboards). I remember the days of when hitting that key meant it would actually print what was on your screen to a piece of paper. And two, how much I hate it when Microsoft upends decades of muscle memory with a tweak to a long-standing feature.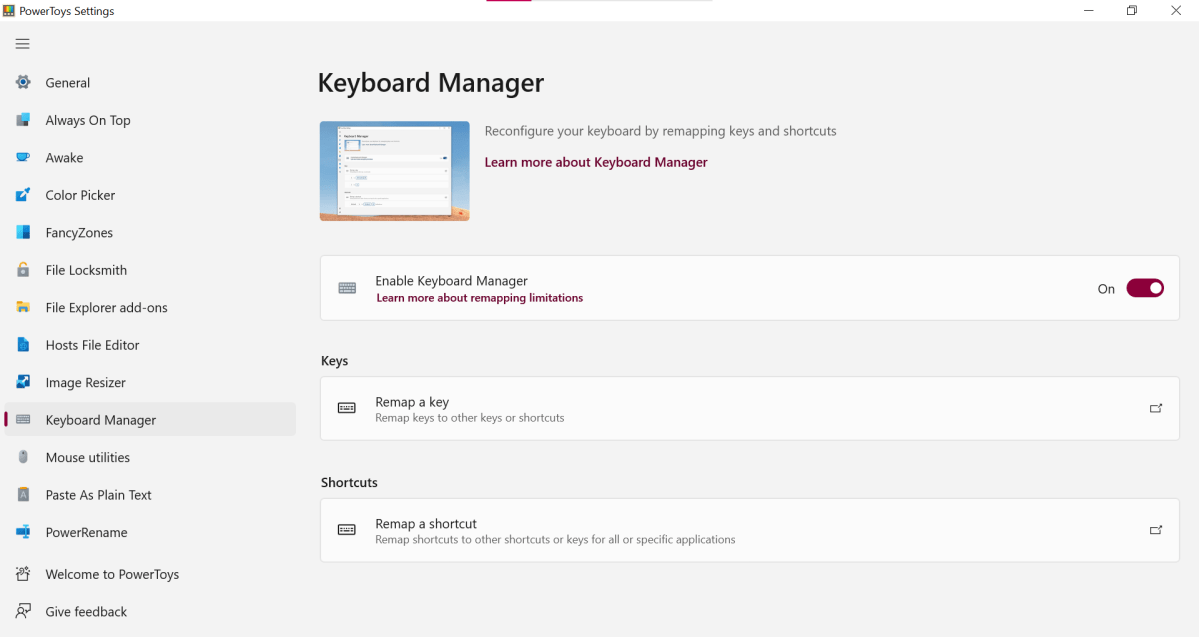 PCWorld
Fortunately, when it comes to keyboard output, you still have some control over it. Thanks to Microsoft's superb PowerToys apps, which are a set of incredibly useful tools not baked into Windows but should be, you can remap keys via the Keyboard Manager utility. What's remapping? As Microsoft's own explanation of the software outlines, if you want the A key to output a "b" when you hit it, well, that's your business and this tool will help you make that happen.
I like using Keyboard Manager whenever I encounter keyboards that put the control key in weird spots (for my fingers, at least), but you can basically set up your own macro keys. Remap shortcuts to F1 through F12, or any other keys you don't use often. The possibilities are really endless—including the potential for mayhem. Trolling via surreptitious remapping of keys is exactly the kind of thing my cousins and I would inflict upon each other as kids. Use this tool responsibly, folks.