At the time of writing, Asus is being coy about the pricing of its ROG Ally portable gaming PC. Despite showing off the Steam Deck competitor at a press event last week, and ostensibly setting a more formal worldwide debut for May, about the only thing anyone has gotten an Asus representative to say is "under a thousand dollars." But several widely reported leaks pin the price of the Ally with an AMD Z1 Extreme processor, ostensibly the more powerful configuration, at just $699.
If the retail price that The Verge is reporting is true, it's shocking. That's just a bit more than the price of a fully-loaded Steam Deck, despite the Ally beating it in basically every single measure of hardware and capability, for a device with identical RAM and storage (16GB and 512GB, respectively). And that's presumably the higher-end configuration, since a standard Ryzen Z1 model (RAM and storage unknown at the moment) would be even cheaper.
Further reading: Hands-on: The ROG Ally is a Steam Deck competitor with more power and options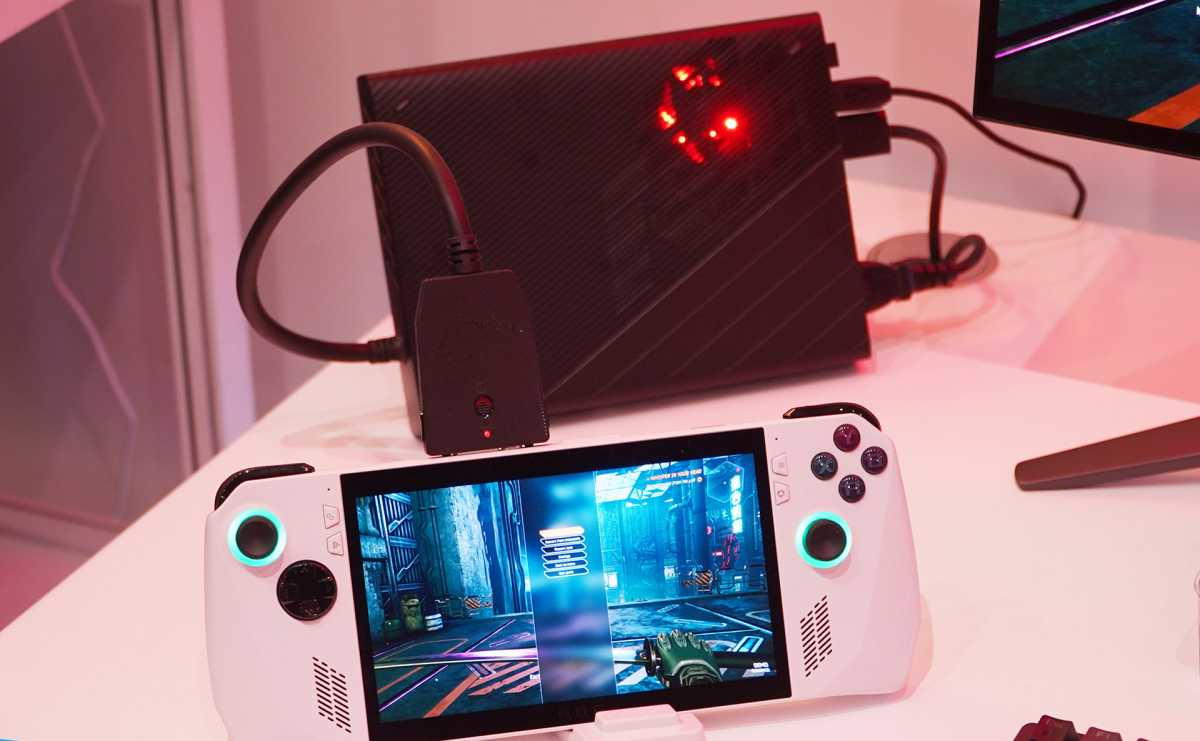 Michael Crider/Foundry
That Z1 Extreme processor in the Ally is based on the latest AMD Zen 4 architecture and Radeon RDNA 3 integrated graphics tech, while the Steam Deck is running on relatively old Zen 2 chips. The screen is higher resolution and higher quality, and it's running Windows out of the box (a considerable chunk of any device's retail price, and obviously more than Valve's home-grown SteamOS). And it has a huge selection of other goodies like dual fans, a fingerprint reader, and a proprietary eGPU expansion port.
The Verge points to a series of leaks based on what appears to be a Best Buy listing for the Ally, with the Z1 Extreme processor, 16GB DDR5 RAM, and 512GB M.2 SSD listed in black and white. While not exactly impossible to fake, it does fit with Asus' promotional material thus far, which indicates that Best Buy will be the exclusive US retail partner for the Ally at launch.
Again, I'd like to emphasize that Asus has given essentially zero official indication of what the retail price for the ROG Ally will be. In my hands-on post I estimated a price of $1000 for the base model. That was based on the expanded capability and the idea that Valve is selling the Steam Deck (which starts at just $400) at a loss and making up the difference on its game store platform, and the fact that the Steam Deck's current Windows-based competition is almost all in the $1100-1300 range.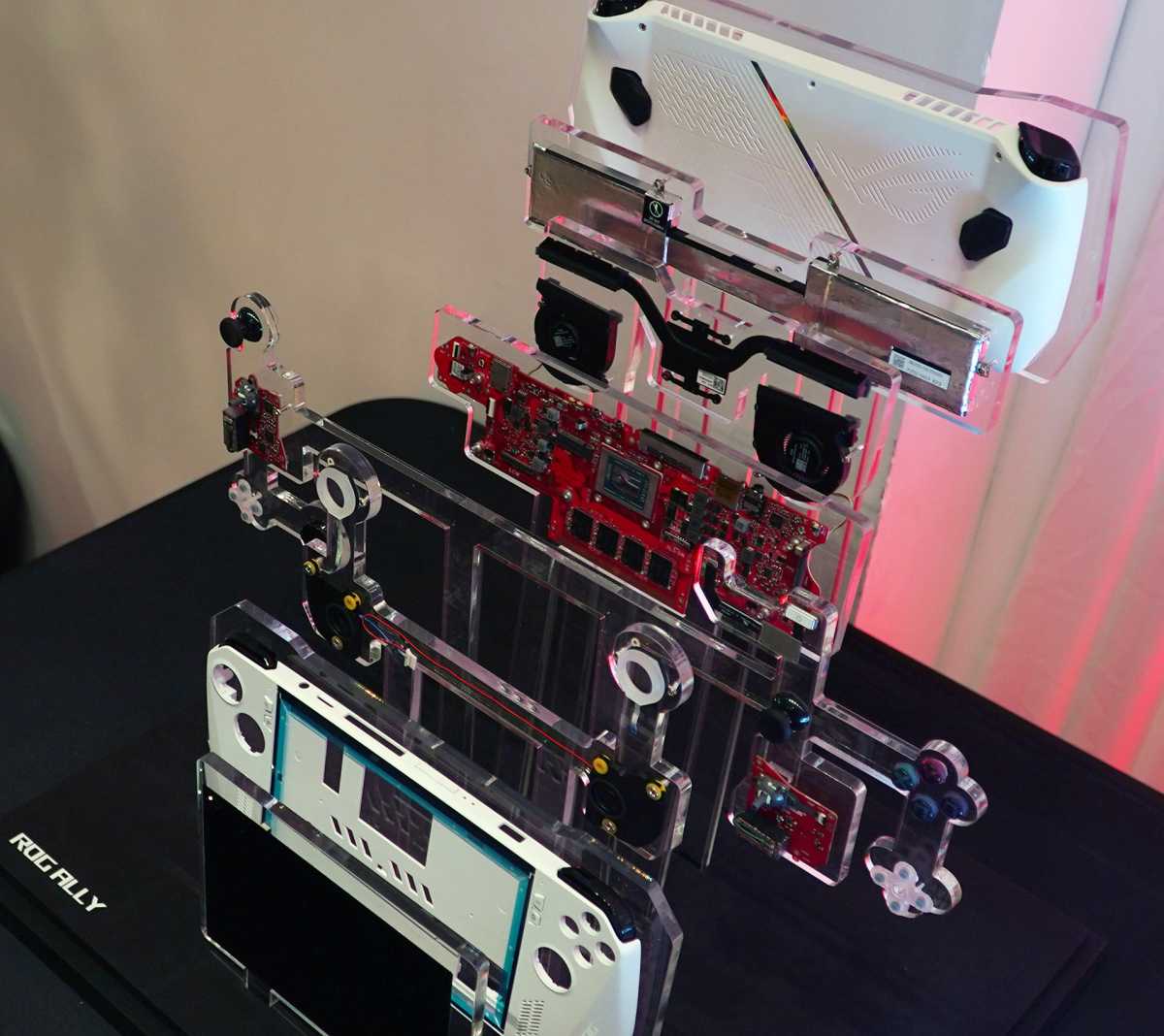 Michael Crider/Foundry
Assuming that the leak is accurate, Asus would be extremely aggressive with this pricing, even leaning on its massive economies of scale. (Remember, Asus is a much bigger company than you might think — it makes computers, phones, monitors, networking equipment, and enthusiast PC components, with manufacturing centers in Taiwan, China, Mexico, and the Czech Republic.) While $600-700 isn't exactly an impulse purchase, it's could be a no-brainer versus the higher-end Steam Deck for anyone who's already invested into the PC gaming platform.
That's because the Steam Deck still needs to run many games through its Proton compatibility layer. Despite an extensive certification program, several high-profile games still don't work on the Steam Deck's native operating system, like Fortnite, Destiny 2, and COD: Modern Warfare 2. While Asus might not be able to beat the Steam Deck for pure, rock-bottom price, the ROG Ally could become a strong #2 "dark horse" competitor in this growing product space more or less overnight. Especially considering its ability to dock to an (admittedly pricey) external GPU for desktop-style power.
With Valve reportedly years away from a new design, and Asus used to yearly iterations of new phones and laptops, the portable gaming PC market is starting to look a lot less like a one-horse town.