The internet waited with extreme eagerness for AMD's second-generation 3D V-Cache chips—and when the Ryzen 9 7950X3D and 7900X3D launched in late February, and the Ryzen 7 7800X3D followed in early April, they weren't disappointed. All of the processors in this gaming-focused lineup deliver incredible, top-notch gaming performance.
But while these CPUs all sport massive amounts of additional L3 cache that give an extra boost in most games, they're not exactly alike. They don't scale linearly in performance the way that the AMD Ryzen 7 7700X, Ryzen 9 7900X, and Ryzen 9 7950X do.
So which one should you pick? That depends on what your needs are—so to help you make the decision, we've outlined the four key differences between the Ryzen 9 7950X3D (and by extension, the 7900X3D) and the Ryzen 7 7800X3D.
Interested in knowing what other chip options are out there? Be sure to check out our list of the best gaming CPUs.
Ryzen 7 7800X3D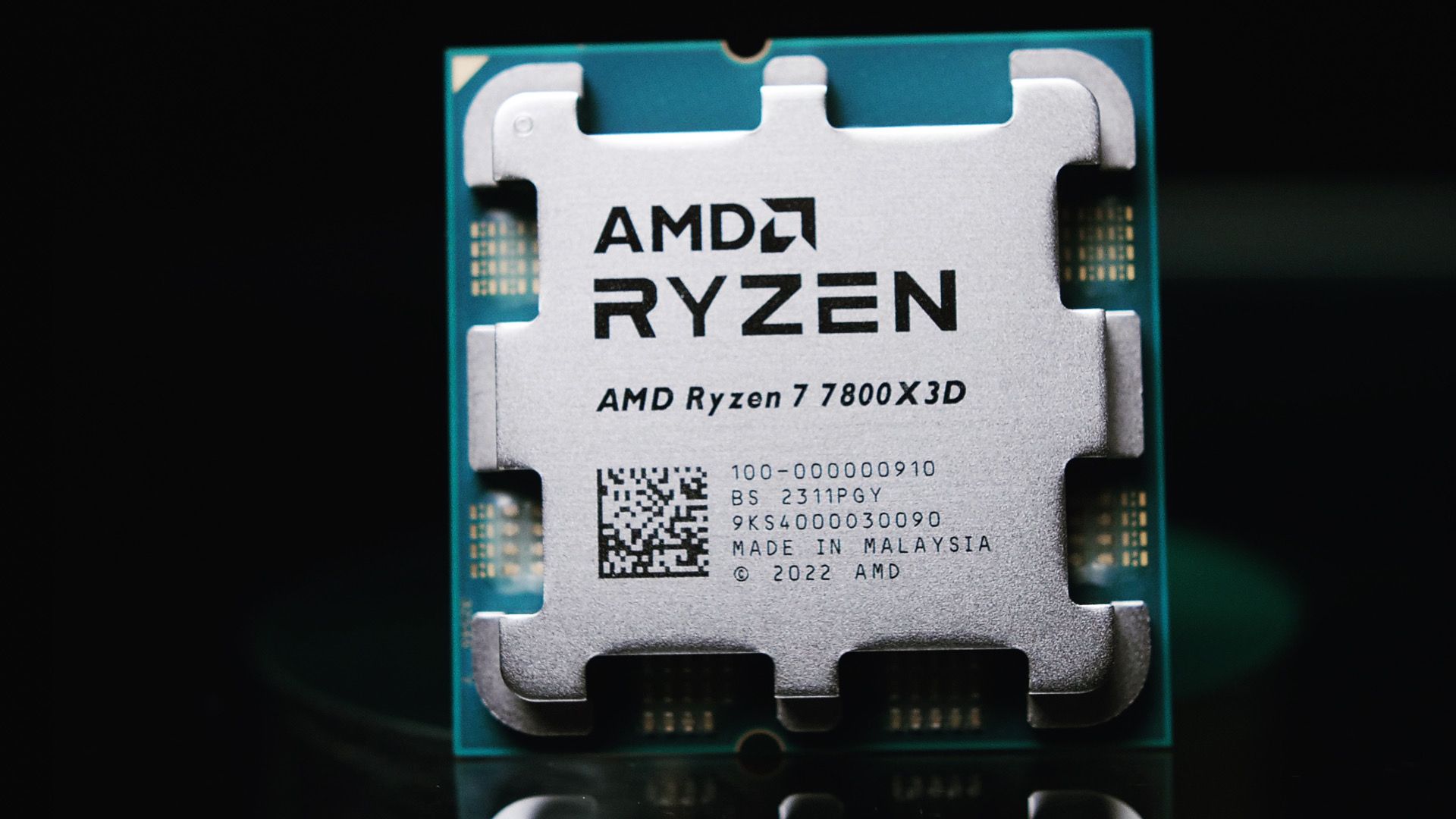 Price When Reviewed:
$449.99
In games they stand toe-to-toe
The $700 Ryzen 9 7950X3D can whip out frames like no one's business—but the $450 Ryzen 7 7800X3D is no less impressive. In fact, it's arguably more so. The (relatively) cheaper 7800X3D generally matches the gaming performance of its more expensive sibling, and sometimes even edges it out in our benchmark charts.
There are exceptions. In a couple of our gaming benchmarks, the 7800X3D trails by double digital percentages—a 14 percent decrease in performance in Dirt 5 and an 11 percent drop in Gears Tactics. On the flip side of the coin, the 7800X3D stretched ahead of the 7950X3D by 9 percent. But even with these differences, both chips perform extremely well in games, making the 7800X3D the better choice for most people looking for the best gaming CPU on the market. Only those who need to drive extremely high refresh-rate panels (240Hz or faster) would need to examine performance in specific games.
But the 7950X3D is more versatile
AMD Ryzen 9 7950X3D
Price When Reviewed:
$699.99
As you just saw, the Ryzen 7 7800X3D keeps pace with the 7950X3D in games. But it doesn't manage to stay that competitive in production tasks—the Ryzen 9 7950X3D mops the floor with its less robust sibling.
Core count matters matters for production work. The 8-core, 16-thread 7800X3D's scores were just half of those posted by the 16-core, 32-thread 7950X3D's. Whether it was Blender's rendering benchmarks or a Handbrake encode, the 7800X3D trailed dramatically behind the brawnier 7950X3D.
You could say that the Ryzen 7 7800X3D is a bit of a one-trick pony, but it's more reasonable to think of AMD's entry-level 3D V-Cache chip as extremely specialized, while other chips in the line up are more well-rounded. You get top-notch gaming and excellent production performance with the Ryzen 9 7950X3D and 7900X3D; they're a touch slower than their non-3D V-Cache counterparts in heavy workloads, but make up for it with screaming frame rates.
They're physically different
The Ryzen 9 7950X3D and Ryzen 7 7800X3D both have additional L3 cache stacked on a die (the 3D in 3D V-Cache), but they're not built the same. Open up these two CPUs and you'll immediately see a difference.
Adam Patrick Murray / IDG
The 7950X3D (as well as the 7900X3D) sports a dual chiplet design. One die is layered with that extra L3 cache, while the other runs at higher frequencies. Windows defaults to the non-stacked die for programs unless it detects a game—then the operating system will move all active applications to the stacked die and leave the other idle, unless you need more threads. The second die will come back into play then, but at a lower clock speed.
In a nutshell, the 7950X3D is simply more complex than the 7800X3D, which has just one die, stacked with extra L3 cache. For most people, this fact won't matter much, but those who love extra performance and tinkering have the option to play with what the 7950X3D and 7900X3D's stacked die and the higher frequency die handle.
They both go easy on power consumption
Chips in AMD's X3D lineup all but sip at electricity compared to the other processors in Team Red's stable—as well as Intel rivals. During Cinebench R23's multi-core benchmark, the Ryzen 9 7950X3D used about 35 percent less energy (228 watts total) than the Ryzen 9 7950X. And when put head-to-head with the Intel Core i9-13900K and i9-13900KS, the 7950X3D delivered a 51 percent and 55 percent decrease in energy consumption, respectively.
Those numbers put the 7950X3D in a great light, given its strong performance in games and production work. But it's still outshone by the 7800X3D on this front, which consumes 24 percent less power (172 watts total) in the same Cinebench R23 test while offering nearly identical performance in games as the 7950X. If you don't need the extra firepower for production work, the 7800X3D is the winning ticket—especially if you live in a hot climate or your electricity rates are high.
best for primary gamers
Ryzen 7 7800X3D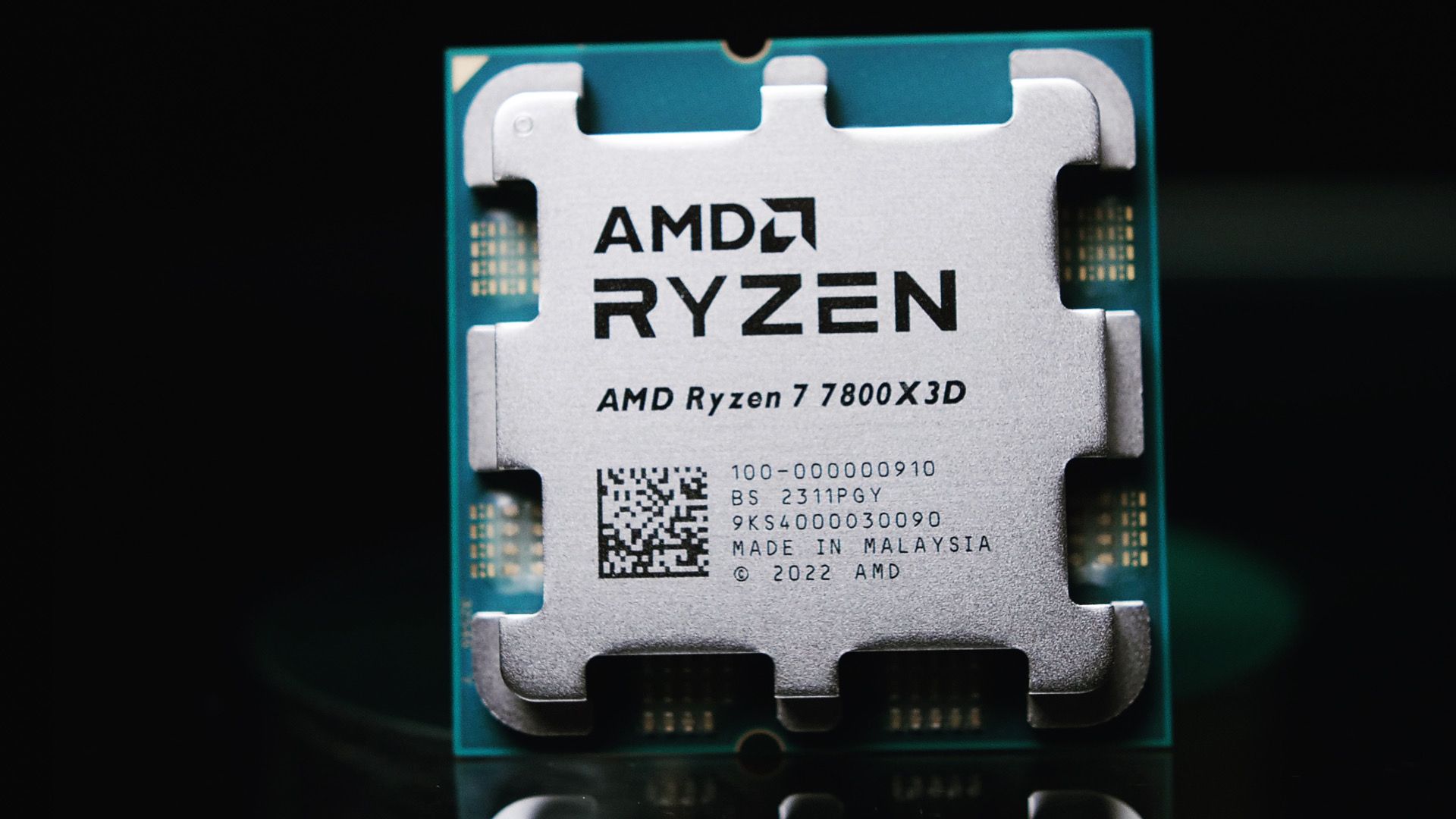 Price When Reviewed:
$449.99
best for work and play alike
AMD Ryzen 9 7950X3D
Price When Reviewed:
$699.99