PC gaming isn't very fun right now. At least, it's not if you love keeping up with big game launches—or looking to upgrade your graphics card.
As PC ports go, 2023 has been a dismal year for folks who just want to play blockbuster games without hiccup. Forspoken. The Dead Space and Resident Evil 4 remakes. The Last of Us. Each one arrived with notable performance flaws on day 1—issues like stuttering, degraded image quality, and poor optimization that punished low-end and challenged top-tier hardware alike. The recent launch of Star Wars Jedi: Survivor continued the abysmal trend, with shader compilation and traversal stuttering issues; poor implementation of AMD's FidelityFX Super Resolution 2 upscaling tech; and underutilization of the CPU and GPU. Digital Foundry ended up dubbing it the "Worst Triple-A PC port of 2023 so far" for its many transgressions. And then, mere days after that flaming disaster, Redfall also launched in shambles.
Bad console ports aren't the only indignity PC gamers are suffering right now. A subset of Call of Duty players found that the Season 3 patch for Modern Warfare 2 and Warzone 2 broke those games completely, with AMD Vega-based graphics card owners (including people on APUs with integrated graphics) left out in the cold. In desperation, one such affected gamer even sent a pizza to the developers' office with the message "Help Vega please."
You can only imagine what that person was thinking when crossing the line of normal communication. Possibly: Maybe if I feed them, they will have the energy to fix the game for us. Poor Vega owners—they were a loyal minority when AMD was still working on its return to fighting shape, and this is their thanks.
Speaking of graphics cards, hardware hasn't been so fun to navigate over the past few years, either. First came the pandemic squeeze, in which the miners swooped in and bought up most everything, causing short supply and astronomical street prices. Then when availability improved, suggested retail prices didn't. If you were formerly a mid-tier graphics card buyer, what you'll pay now for GPUs is much higher than before, even accounting for inflation.
Three generations ago, Nvidia's 70-class cards cost less than $400—the GeForce GTX 1070 was $379 in 2016 (about $475 in today's dollars). But the current GeForce RTX 4070 is an eye-watering $600 at list price, or 26 percent more than the inflation-adjusted price of the 1070. And as we all know, inflation has been wild over the last year. Had it stayed more normal, the jump in MSRP would be even bigger.
So if your budget hasn't increased with time, you have to drop down to a lower class of graphics cards when upgrading. Well, maybe. If you can afford more than $200, you have options, as you can see in our recommendations for the best graphics cards. But under $200? Well, your main choices are an old graphics card, or hopping over to the console side of the fence. Our resident graphics card guru and bossman Brad Chacos recently snagged a deal on an Xbox Series S for $150.
the best 1080p graphics card is affordable at least
Radeon RX 6600 Swft 210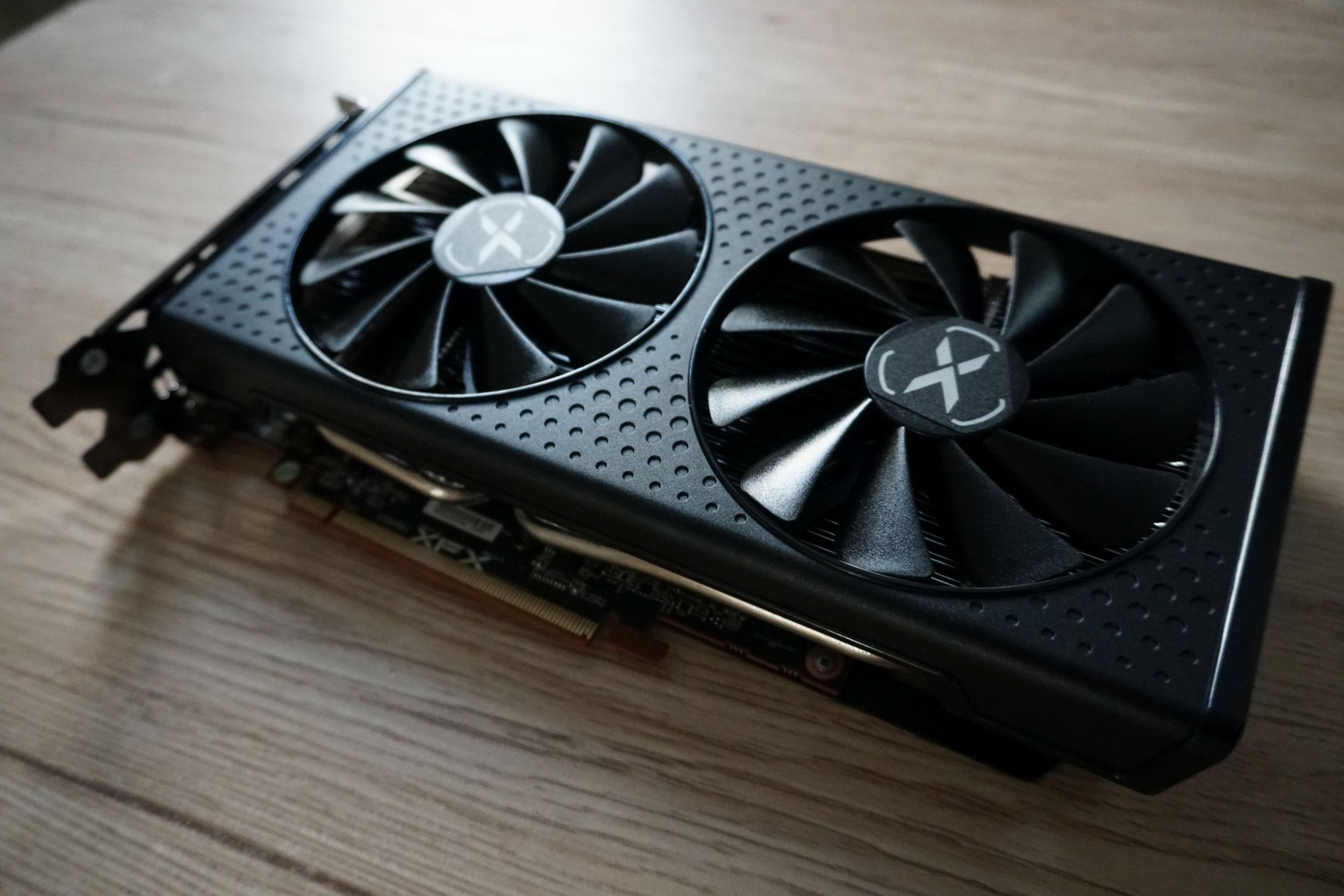 Price When Reviewed:
$329.99
That's a whole gaming machine for less than the cost of a graphics card, with less likelihood of running into annoying performance issues in games. Which…sucks. The best you can do is find catharsis in hearing other people voice your own frustrations with the situation. Which, for the record, the PCWorld staff does in a recent episode of The Full Nerd. One of the things discussed: Sony as a central figure in the bad ports.
Given my recent return to console gaming, I'm insulated from a lot of these issues. About all I use my PC for these days is playing Overwatch 2 with friends, and that game can run on a potato. (Possibly literally—while working on another article, I found that OW2 sort of works on five year old basic integrated graphics, so…) But I'm not smug or gleeful about it. After the pandemic years, these circumstances are difficult to watch, and must be an even harder pill to swallow.