Microsoft recently unveiled the latest Windows 11 Insider Dev Channel Build 23451. This new build includes three key features, including the new Facebook widget, a revamped File Explorer's details pane, and an improved Windows Spotlight with support for 4K images and more information. Dev Channel builds don't necessarily mean that the code will eventually be released, but we can hope so.
If you'd like to try out the new Facebook widget for yourself, you can—though you'll need the Facebook app to do so. To add the Facebook widget to your ongoing collection, open the Widgets board and click the small "+" sign on the upper right. You'll see a snapshot of the activity on your Facebook page, which will then open the app itself. Microsoft is also adding a new widget "picker," which allows you to preview what the widget will look like before you add it. You'll also see animated Widget icons on the Taskbar, too.

Microsoft
Another feature of interest is the new Details pane of File Explorer. For information about a specific file like permissions and resolution, you'd typically need to right-click the file to open it. This new pane will allow you to see those details without navigating through the Windows 11's complex right-click menu.
Finally, Windows Spotlight is getting some much-needed improvements, including support for 4K images on 4K displays. Microsoft is trying out different "treatments" of Windows Spotlight, providing slightly different information and orientation.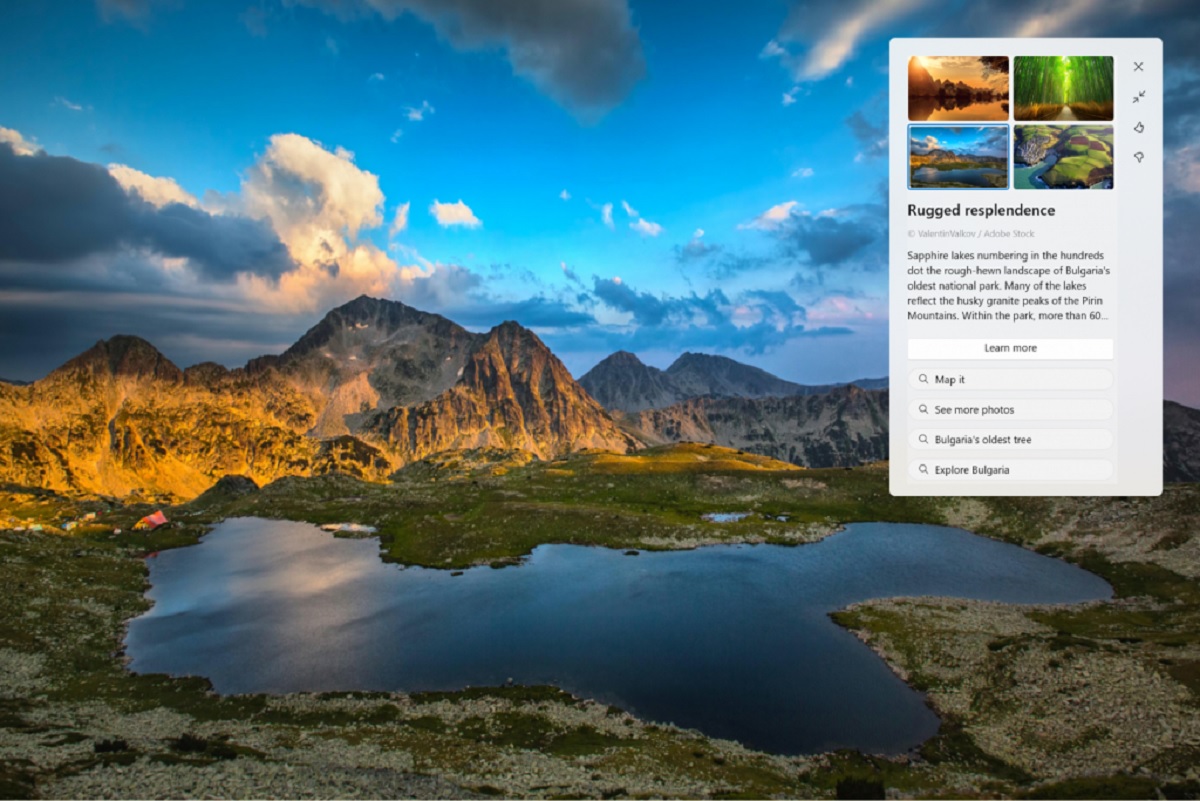 Microsoft
Additional updates
Microsoft also said that it's expanding the Start menu ad/ notifications to more users. "With this feature, we're giving customers quick access to important account-related notifications," Microsoft said. At least they can be somewhat managed by going to Settings > Personalization > Start.
The Start menu's Recommended section typically includes the last documents you've worked on. Microsoft has been working to smarten this up and it's expanding the categories of "Recommended" files to include websites.
Narrator also works more closely with Excel, describing the contents of cells based upon the Narrator assistive technology, Microsoft said.