Today, at the Google I/O developer conference, Google chief executive Sundar Pichai pledged to use AI responsibly, by improving knowledge and learning, boosting creativity, and deploying AI responsibly to help maintain equality. Pichai showed off three apps that will use AI to improve them:
Gmail (Help Me Write)
Gmail has been a pioneer in predictive responses, and it's continuing with a new feature called Help Me Write.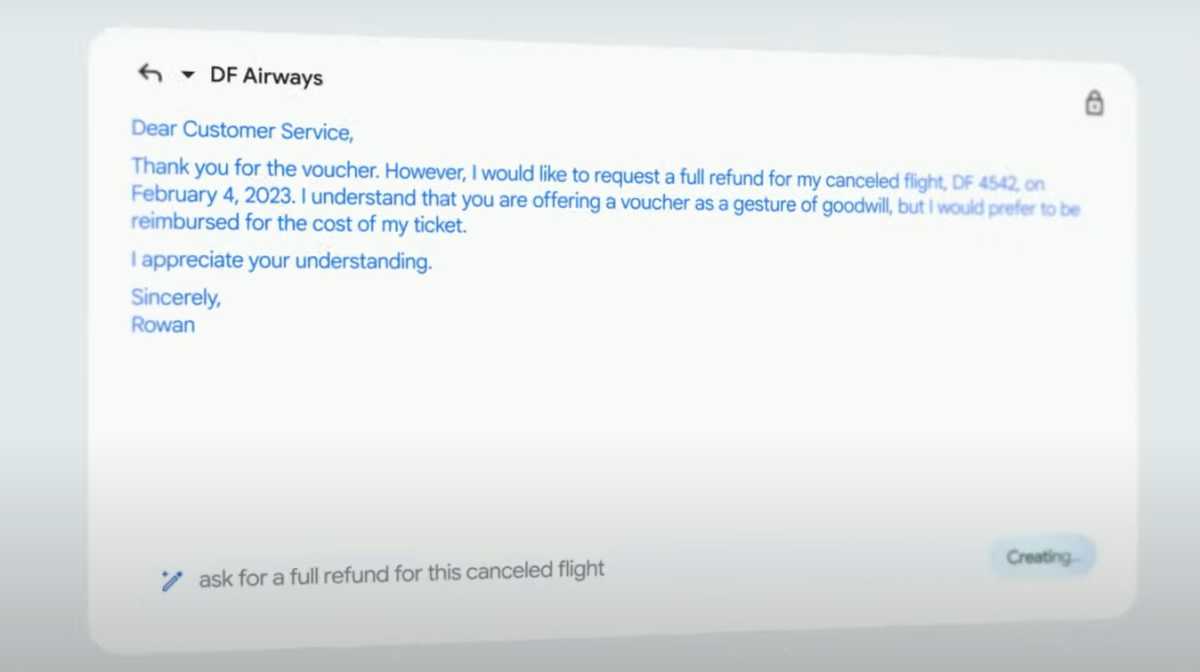 IDG
Help Me Write uses your previous history to create an email on a given topic, so you can ask for a refund on a travel reservation, using the previous email history to help negotiate a settlement. All you need to ask Help Me Write to craft the email. This feature will start rolling out as part of the company's upcoming Workspace update, Pichai said.
Google Maps
Last year, Google launched Immersive View to do what Maps does best, Pichai says. Google Maps performs 20 billion directions per day. Now, the app will provide additional information about your route, including traffic and weather, and will roll out in 15 years by the end of the year, Pichai said.
However, it all does it in a slick new AI-powered interface. Check out the flying birds!
IDG
Google Photos (Magic Editor)
Photos' Magic Erase previously used AI to eliminate objects from a scene. Now, Magic Editor can move objects around in a scene and even change the background.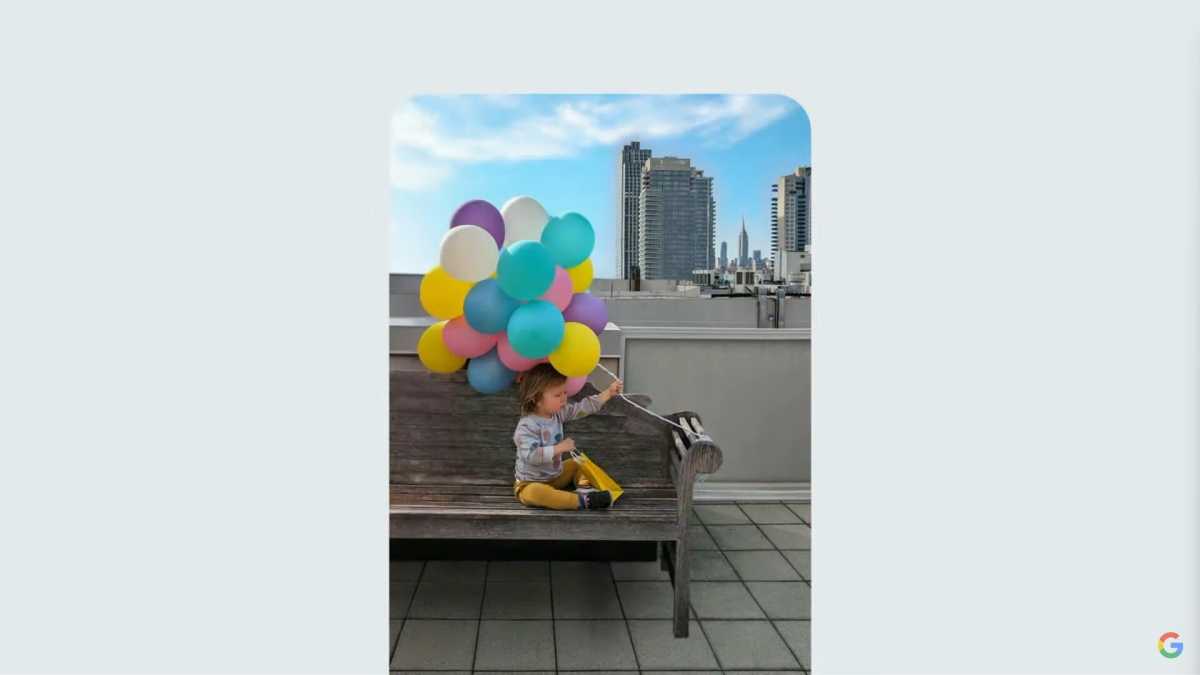 IDG
Magic Editor can use "outpainting," expanding the scene to generate AI-based backgrounds and objects that weren't necessarily there.
Google will roll out Magic Editor to Photos later this year.
This story was updated at 11:20 AM with additional details.