BlackBerry enthusiasts, "CrackBerry" addicts, and gadget-heads in the United States can now officially purchase Research in Motion's latest and greatest smartphone: the BlackBerry Bold 9700. I've used many BlackBerrys in my day, but this is almost my dream smartphone -- almost.
T-Mobile became the first U.S. carrier to offer RIM's new Bold smartphone when it listed the device for sale a couple weeks ago for $199.99 with a new, qualifying two-year wireless service contract. AT&T quickly followed suit, releasing its own version of the Bold 9700 to the masses a week later for the same exact price and contract commitment -- after a mail-in rebate.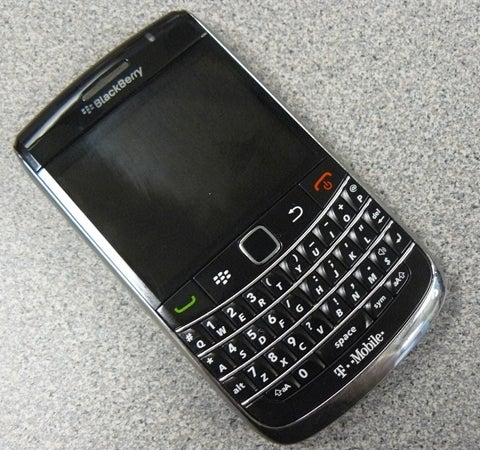 I've been using the T-Mobile BlackBerry Bold 9700 for a few weeks now, and I'm nothing short of infatuated with the smartphone. It has nearly everything I want in a high-end device. It's reasonably priced -- the original BlackBerry Bold, the Bold 9000, was more expensive on its release more than a year ago and still sells for $199.99 on contract. And the 9700's just plain ol' good-lookin'.
Here are nine reasons, in reverse order, why the new BlackBerry Bold 9700 is RIM's best BlackBerry ever. If you're considering a BlackBerry upgrade or are thinking of taking the plunge into the world of BlackBerry for the first time, I strongly suggest you keep these points in mind when checking out the Bold 9700.
Still, you'll find a few minor shortcomings. None of them are deal-breakers in my opinion -- I wouldn't be naming the Bold 9700 RIM's best BlackBerry ever if they were -- but the points are worth noting, nonetheless. (You can check out a full BlackBerry Bold 9700 unboxing here.)
9. The BlackBerry Bold 9700 has more screen resolution: The BlackBerry Bold 9700 has the highest screen resolution or pixel count of any existing BlackBerry smartphone with a 480x360-pixel display. That's the same resolution as the new BlackBerry Storm 2 and the BlackBerry Tour 9630, which was first released last July by Verizon Wireless in the United States.
The iPhone 3G S, by comparison, has a 480x320-pixel screen, which means images and video generally don't look as sharp on Apple's smartphone as on the Bold 9700. I've watched a variety of music videos, movie clips and scrolled through countless images on the device, and the Bold 9700's screen is simply beautiful.
8. The BlackBerry Bold 9700 is packed with application memory: RIM packed the Bold 9700 with 256MB of flash application memory -- the most of any BlackBerry, and the same amount of app memory as the Storm 2 and Tour. The BlackBerry OS restricts users' application storage to the app memory, so the larger amount of application memory available means you can store and use more apps at a given time.