When the over-the-top hype met the reality of Apple's iPad, a majority of consumers decided they didn't need, and wouldn't buy, the new device, a survey published today said.
"There was too much hoopla," said Manish Rathi, co-founder of Sunnyvale, California-based online retailer Retrevo, which conducted two polls of more than 1000 American consumers each, one survey done before the iPad's January 27 unveiling, the other after. "There was so much [hype] that afterward, people were underwhelmed because they expected it would slice bread."
Retrevo's two surveys spotlighted the before-and-after differences in consumers' attitudes toward the iPad. Before January 27 26% of those polled said they had heard of the iPad, but weren't interested in buying it; that number doubled to 52% after Apple CEO Steve Jobs took the stage in San Francisco and hoisted an iPad.
"That was the biggest number," said Rathi. "When the product came out, more than half said 'I don't need it.'"
There was a silver lining for Apple in the survey results: The percentage who said they would buy one tripled from 3% before the announcement to 9% after.
"But 52% is a pretty large number," cautioned Rathi. "It's not what you'd expect from the media hype that was delivered." That was one reason why Rathi joined others in arguing that the iPad would not do what the iPhone did: revolutionize a product category. "I don't see this as a game-changer," he added.
Rathi said there was lots of blame to go around for the increase in consumer no votes: lack of support for Flash and multitasking, lack of a killer application and the $130 surcharge for an iPad that includes 3G connectivity. But he credited the pre-announcement hype for most of the upturn in negativity. "It just seemed underwhelming to a lot o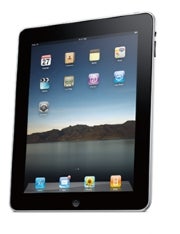 f consumers," he opined.
More troubling for Apple, said Rathi, were the results from another survey question asked before and after the iPad's appearance. When asked "From what you've heard about the tablet, do you think you need one?" 49% answered "No" before January 27. After the iPad event, however, the number ballooned to 61%.
The percentage of those who answered "Maybe" remained flat, while the "Yes, definitely" votes increased from 3% before to 5% after.
Rathi interpretted the 49%-to-61% change as evidence that Apple had lost the battle to convince consumers they needed a device between their smartphones and laptops. "Consumers are saying, 'All it offers, I can already do,'" said Rathi. "There's just no killer app that goes on the tablet."
In addition, Apple's decision to add a $130 surcharge on 3G-capable iPads didn't make many friends. According to Retrevo's polling, 59% said they wouldn't spring extra for 3G; only 12% said they would fork over the $130. Others have called the higher cost "ridiculous" because the necessary parts cost Apple less than $20.
Rathi said he believed there was more to it than the $130 buyers would have to pay Apple. "There's also an overwhelming discomfort with signing up with another data plan," he said.
Retrevo also asked consumers if they saw the iPad as a replacement for an e-book reader or netbook. About 30% said they would consider the iPad as an e-reader replacement, but less than 20% said the same for a netbook. The latter is no surprise: Even though Apple touted a reworked iWork suite for the iPad, analysts quickly dissed the tablet as a substititute for a true netbook, citing the device's lack of multitasking and its price as factors.
Overall, said Rathi, the surveys' results point out that it's unlikely Apple will reinvent the tablet category, as it did in the smartphone market with the iPhone. "We asked people if they were planning on standing in line for an iPad, and the results weren't statistically interesting," Rathi admitted. "This will not be in line with the iPhone launch. And that opens the gate to others, the Androids and the Sonys and the Microsofts of the world."
Apple has said it will start shipping WiFi-only iPads late next month. It is not yet accepting pre-orders , as it is awaiting approval from the Federal Communications Commission (FCC) for the device, a prerequisite to sales.
Gregg Keizer covers Microsoft, security issues, Apple, Web browsers and general technology breaking news for Computerworld . Follow Gregg on Twitter at @gkeizer or subscribe to Gregg's RSS feed . His e-mail address is gkeizer@ix.netcom.com .
Read more about macintoshes in Computerworld's Macintoshes Knowledge Center.
This story, "iPad Hype Turns Off Buyers, Survey Shows" was originally published by Computerworld.