Do you need a $100 mousepad? Of course you don't. No one does. Not even those with "pro esports" aspirations. And if that's all you needed out of this review, you can go ahead and close the tab now. But do you want a $100 mousepad, one that's massive and premium and more than a little excessive? If the answer is yes, and of course, if you have a hundred bucks to blow, the Razer Atlas might as well be what you blow it on.
As I said in my initial post, the Atlas is a $100 piece of tempered glass. It's bombastic, it's ridiculous, it's an exercise in gamer excess. But it does work. And unlike some of Razer's other offerings (like the original RGB mousepad), it actually adds some functionality…assuming you're the kind of gamer who can justify a mousepad the size of a sewer manhole cover.
At a glance
Expert's Rating
Pros
Big
Super-fast tracking
Competitive price
Cons
Possibly too big?
Requires cleaning often
Our Verdict
Razer's glass mousepad is big and bold, but it's more functional for the obsessive PC gamer than previous LED-laden designs. It's also surprisingly competitive in this very niche space.
Price When Reviewed
$99.99
Best Prices Today: Razer Atlas glass mousepad
And though it's a hundred American greenbacks, it's not my place to judge anyone on their purchases. (Seriously, my more business-like, "grown-up" desk mat is barely any more restrained in purely economic terms.) And compared to the very small field of competition, the titanic price tag of the Atlas is, if not reasonable, at least competitive.
What's different about a glass mouse pad?
If you've ever sat your laptop and travel mouse down on a hotel glass desk, only to find the latter useless, you're probably wondering what the deal is. In short, yes, the Atlas really is made of glass, and yes, it really works as a mousepad. And not just for super-fancy gamer mice, or something with the advanced, multi-surface laser tracking of a $100 "work" mouse. I tried it with a Logitech Pebble, about as basic as they come, and it worked fine.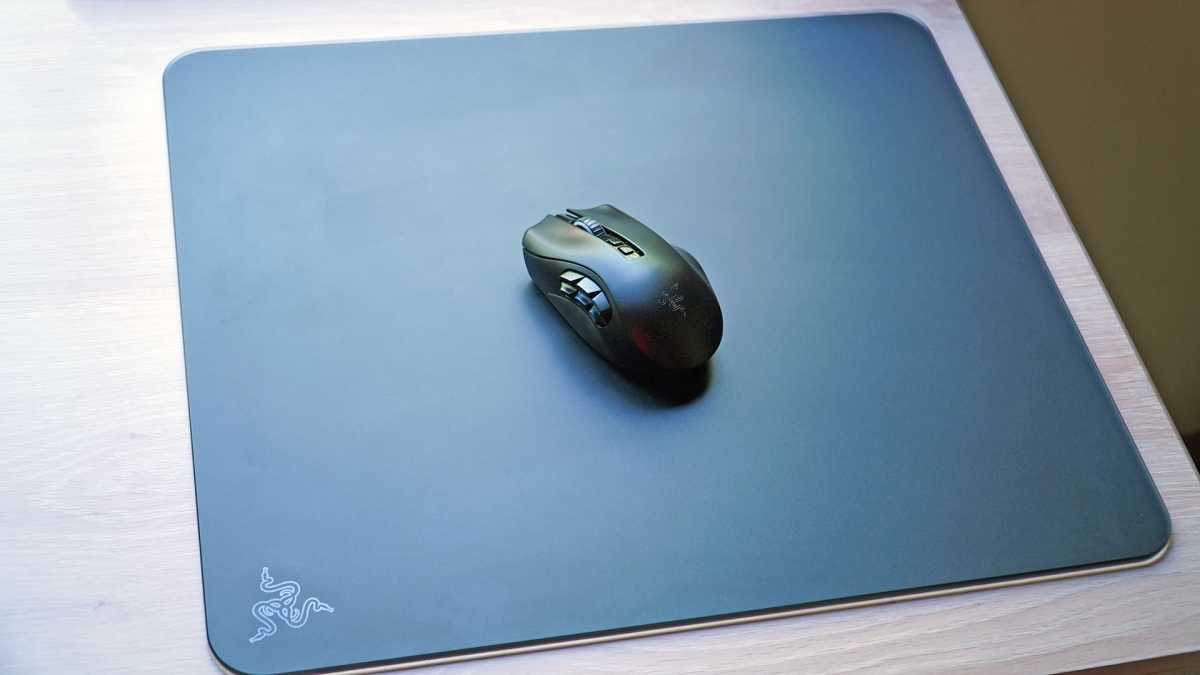 Michael Crider/Foundry
What's the secret? Well, there's glass and there's glass. In addition to the rubber backing that keeps the heavy Atlas in place on your desk, there's a slight color to the glass and a sort of frosting on the surface that keeps it from being transparent. This comes from a tiny .0002-millimeter etching pattern designed specifically for optical sensors. So yes, in short, it'll work just as well as any cloth mousepad, for any mouse you'd care to throw at it.
Only don't actually throw a mouse at it. As the insert in the packaging is quick to point out, it is glass. So even though it's tempered, and should be at least as durable as the window of a car, you still want to exercise a little caution. Razer says never to place the Atlas on surfaces where it may stick out or protrude, don't place it on an uneven surface where any corner isn't touching, don't place unusually heavy things on its surface (like, say, that 128-oz Yeti thermos?), and don't stick anything too hot or cold on it.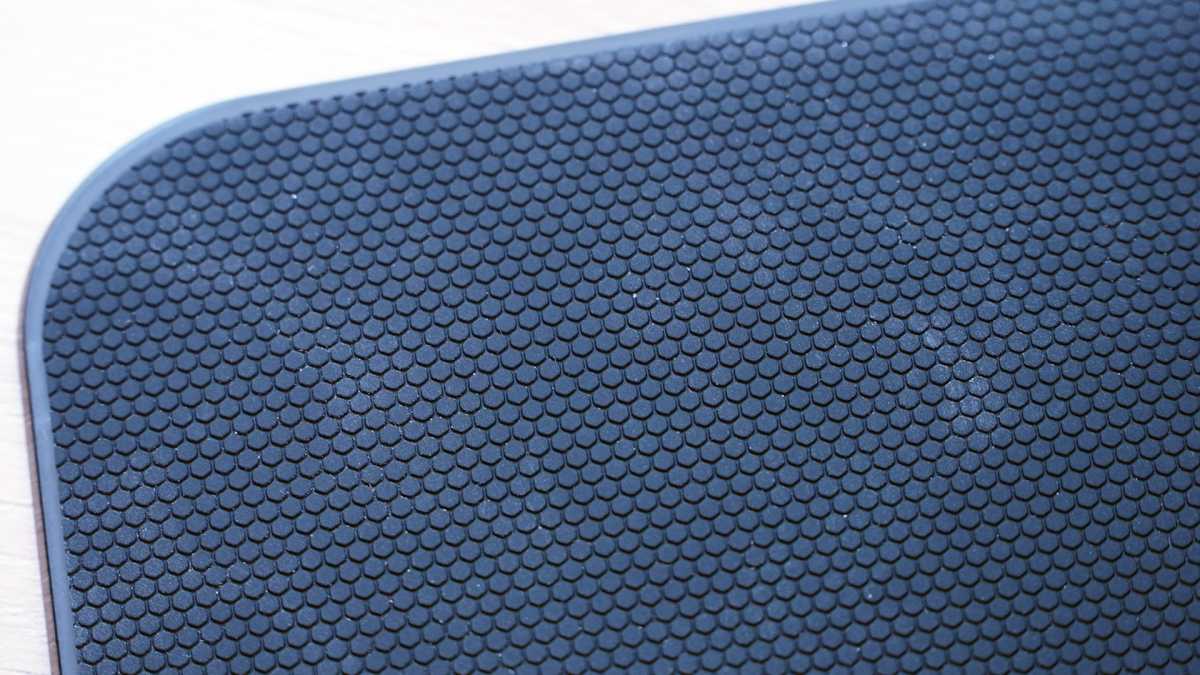 Michael Crider/Foundry
That's a little more care than a normal mousepad needs. And because it's so solid, it'll occasionally need to be cleaned with a damp cloth (no soap or cleaning agents) to take care of dust and skin oils. I found myself cleaning it often after a long day of using my desktop for work.
Oh, and this might be kind of obvious, but don't strike the Atlas with anything. Like a closed fist or a thrown controller. Overly demonstrative gamers might want something that's a little less high-maintenance.
You're gonna need a bigger desk
In mythology, Atlas is a Titan who holds up the sky and the heavens. It's an appropriate name for this thing. 17.72 x 15.75 inches (450 x 400 mm) doesn't sound too big, until you're holding nearly 70 ounces of glass in your hand and clearing away that much space on your desk. Space where, for the sake of the maintenance mentioned above, you can't place anything but your mouse.
As someone who prefers wide mats that go under my keyboard and both hands at once, I'm no stranger to big mousepads, and my triple-monitor desk is massive. But even I was struggling to find space for this thing on the Y axis of my desk, because I've normally got a drink or some paperwork up there. I kind of think Razer might want to consider a smaller version of the Atlas — the Atlantide, perhaps? — for those without unlimited real estate.
Michael Crider/Foundry
Of course, that would kind of defeat the point. And the point of all this glass is that it takes hardly any effort at all to move your mouse. My personal Razer Naga Pro is a big, beefy, wireless gaming mouse made even heavier with interchangeable side buttons, but the thing almost flies off the edge of the Atlas with a simple tap. It takes some getting used to, especially if you're accustomed to something with higher friction for more precision.
Razer Naga V2 Pro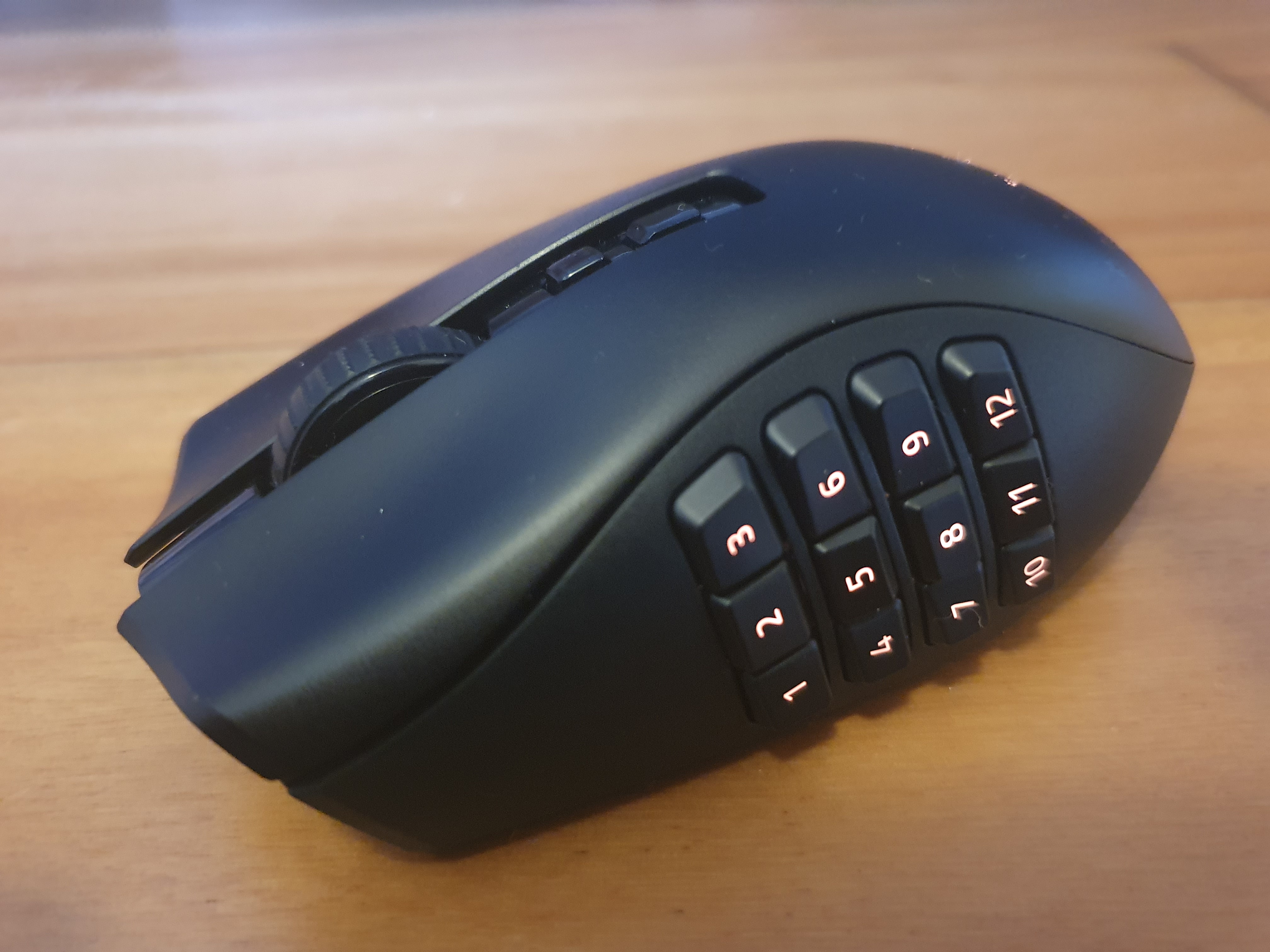 Price When Reviewed:
$179.99
Frankly, it's a lot more movement than I need in my usual shooter or action game. Since I don't play MOBAs, I booted up Ye Olde Starcraft II to try out a couple of campaign missions, and indeed, found that I never needed to lift the mouse off the mat in order to reposition it, something I've grown unconsciously accustomed to as my monitor setup has grown expansive and expensive.
Is the Razer Atlas worth the money?
As I touched on earlier, a hundred bucks for a mousepad is a lot in anybody's money. But very much like the BlackShark V2 Pro, I was surprised to find that Razer is actually making an effort to be competitive with its latest pricing, at least among the admittedly less-than-frugal category of high-end PC gaming gear.
There are other glass mousepads on the market, likewise aimed at the esports crowd. While I can't speak to the quality of the SkyPad or the Pulsar Super Pad, it's either comparable or better in price, depending on what size you pick.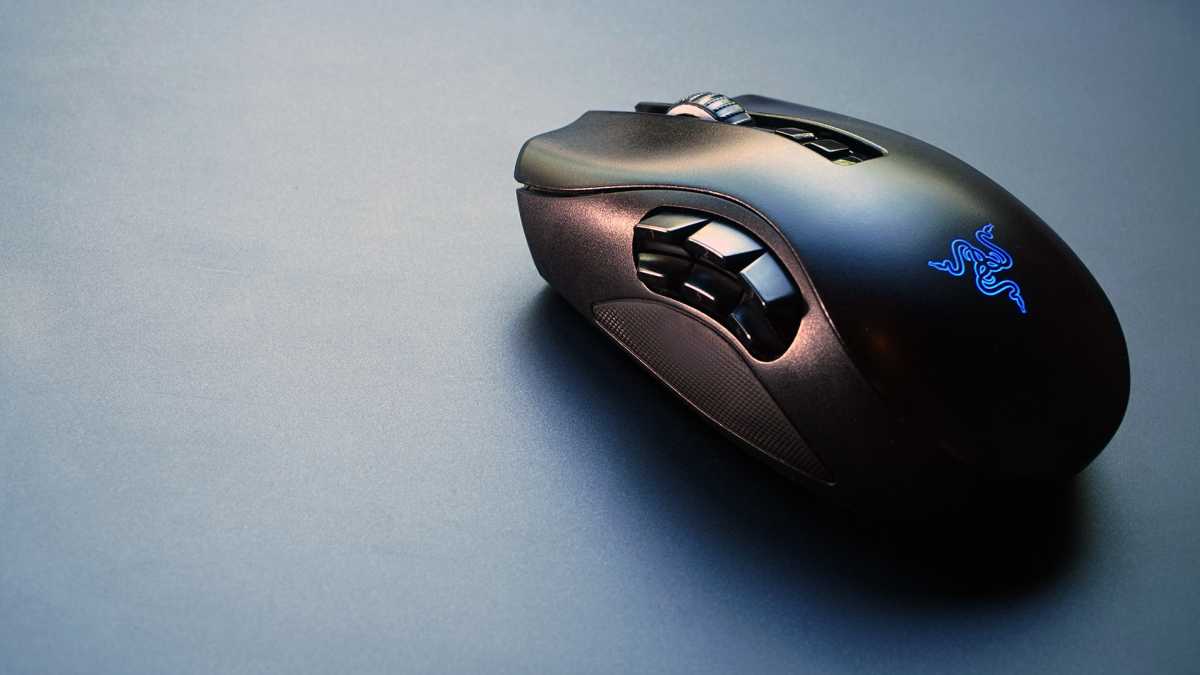 Michael Crider/Foundry
So yeah, while a tempered glass mousepad might be a ridiculous excess for anyone who doesn't get paid to play video games, a Razer-branded tempered glass mousepad isn't excessive to a greater degree than that choice.
So if you really, really want a Razer Atlas, go for it. Just make sure you have the space, both on your desk and in your budget. The rest of us can make do with less vainglorious materials…or maybe just wait for a smaller version.
Best Prices Today: Razer Atlas glass mousepad