Microsoft said that it's rolling out more visual features to its Bing Chat AI chatbot this week—including mobile, where Microsoft's AI vision is now becoming more cohesive. It's a quiet effort to essentially phase out the traditional search box and make search more conversational.
In many ways, the evolution of AI has been like the evolution of the internet: largely text-based, with later additions of graphics and then video. So, too, is Bing: Microsoft originally planned to add visual cards, ads, and graphics, but scaled them down after launch—possibly because users didn't like them. Microsoft also took a similar approach with the more creative elements of its Bing chatbot: It leaned strongly into the creative elements at launch, dialed them down significantly after long, weird conversations, than slowly turned them up again. Now, it appears that Bing is slowly going to become more visual again.
This week, Microsoft is promising to add both graphs and "cards" of topics to Bing's AI chatbot, as the company promised earlier this month. Specifically, you'll be able to ask for a video in chat and watch the video within the chatbot, on various services. Perhaps more usefully, you'll be able to see summaries of information around a given topic, known as a "Knowledge Card." For that matter, you'll be able to use Edge for summaries of longer documents, too. Many of these features may not appear in Chrome, however—just in Edge, where Microsoft has more sway.
Microsoft's promised plugins, however, aren't quite here yet. When completed, you'll be able to ask Bing Chat to book you a table at your favorite restaurant on OpenTable, and complete complex math equations on Wolfram Alpha. Today, Bing will recommend restaurants, but it can't negotiate the reservation.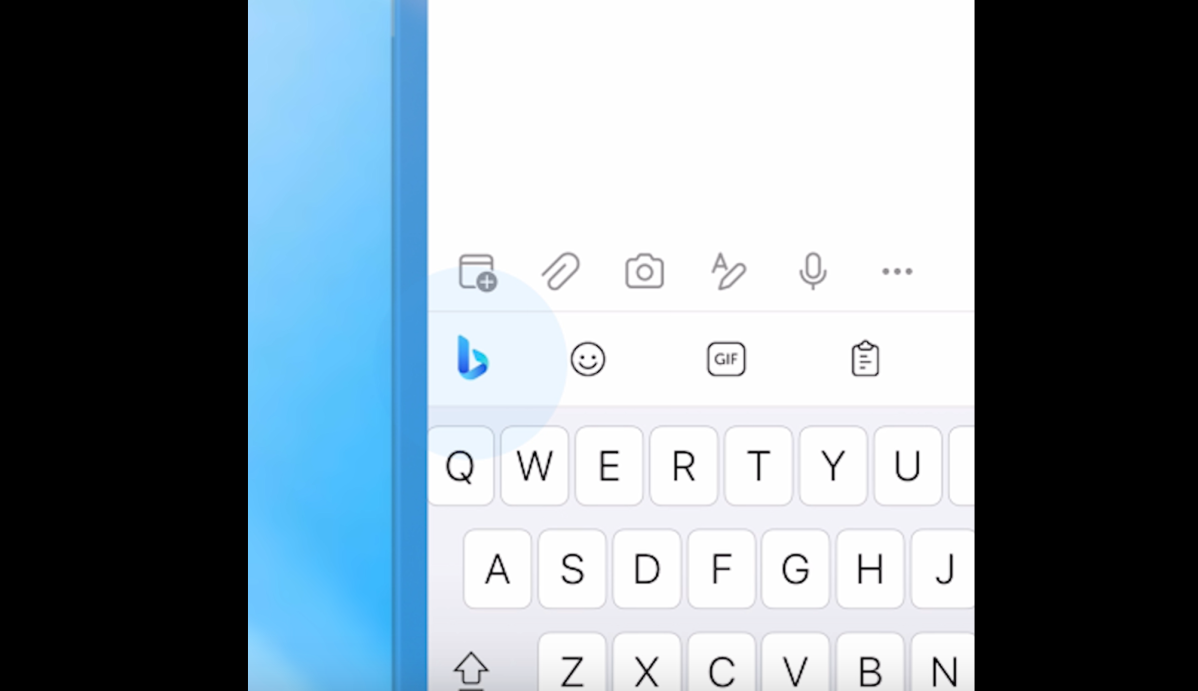 Microsoft
Meanwhile, Microsoft is migrating Bing's chat features wholesale to mobile. You can add a Bing widget to your home screen, including the ability to simply tap a microphone icon to ask a question. ("Hey Bing" is unfortunately not an option.)
Microsoft is also placing a small "b" icon on SwiftKey mobile keyboards. Tapping it will allow you to use AI to write whatever it is you wish to write. The same key will automatically translate content to and from foreign languages. You'll see that same "b" icon when selecting a word in the mobile version of Edge, allowing you to query Bing Chat for follow-up information.
Perhaps just as importantly, Microsoft is now broadening queries and your chat history across the desktop and mobile. Between all of these small, incremental improvements, Microsoft's message is clear: Bing Chat is Microsoft's opportunity to wrest back some of the attention that users have given to Google for decades, and it's moving quickly to do so.