You may have tried to learn the piano as a kid, but didn't like the teacher's musty living room and boring exercises you had to practice all the time. Fortunately, technology has advanced to make learning the piano a lot more interesting and fun.
With Skoove, you'll join more than one million people enjoying interactive piano and keyboard lessons harnessing the power of artificial intelligence. This clever app shows you how to play your favorite songs — from John Legend to Beethoven — and adapts to give you individual feedback and a lesson plan specially designed for you. Whether you're just picking up notes, chords, and techniques or you're a more advanced player who wants to learn specific songs, Skoove lets you play your way.
Skoove has earned 4.4/5 stars on the Google Play Store and 4.5/5 stars on the App Store. Forbes writes, "Unlike various other music-learning apps, Skoove's virtual guide takes the learner through each lesson, and provides real-time feedback that listens to the player as they practice."
Join the online piano-learning community. For a limited time, you can get a lifetime subscription to Skoove Premium Piano Lessons for half off $300 at just $139.97.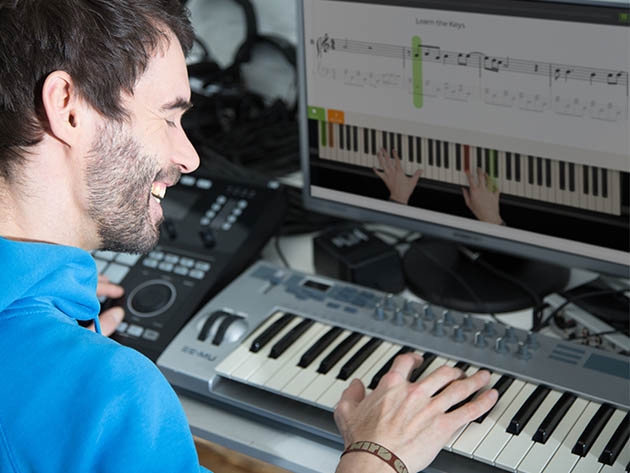 Skoove Premium Piano Lessons: Lifetime Subscription – $139.97
Prices subject to change.