When it comes to upgrading to a new PC, it takes some fiddling to back up, migrate, and then set up your apps and data. Thankfully, Microsoft is making that process a step simpler with Restore Apps for Windows 11.
The company announced at Microsoft Build that it will preserve the setup of your old PC onto the new one, migrating the layout as well as the data. In other words, if you have a particular app pinned to the taskbar, that will copy over. Any icons that you have scattered around the desktop (hopefully not many!) will transfer over, too.
Restore Apps looks optional, in that it can be turned off if you prefer to start afresh with a clean setup. If you do choose to take advantage of it, though, you'll need to be registered with a Microsoft account to take full advantage. Setting up Windows 11 with a local account can be done, but the company preserves its best features for those who provide the company with a Microsoft account. (Microsoft recently chose to limit conversations in Bing Chat to just a handful of interactions, for example, versus a full twenty if you're logged in).
Otherwise, the process from moving your data from one PC to another remains the same. Assuming that it's all backed up to the OneDrive cloud, Microsoft will restore your documents, photos, files, and apps. It will also upload and backup any apps stored on your PC desktop by default, though this can be turned off. The company's demonstration video showed the user clicking on the taskbar and apparently downloading and installing the app as part of the process.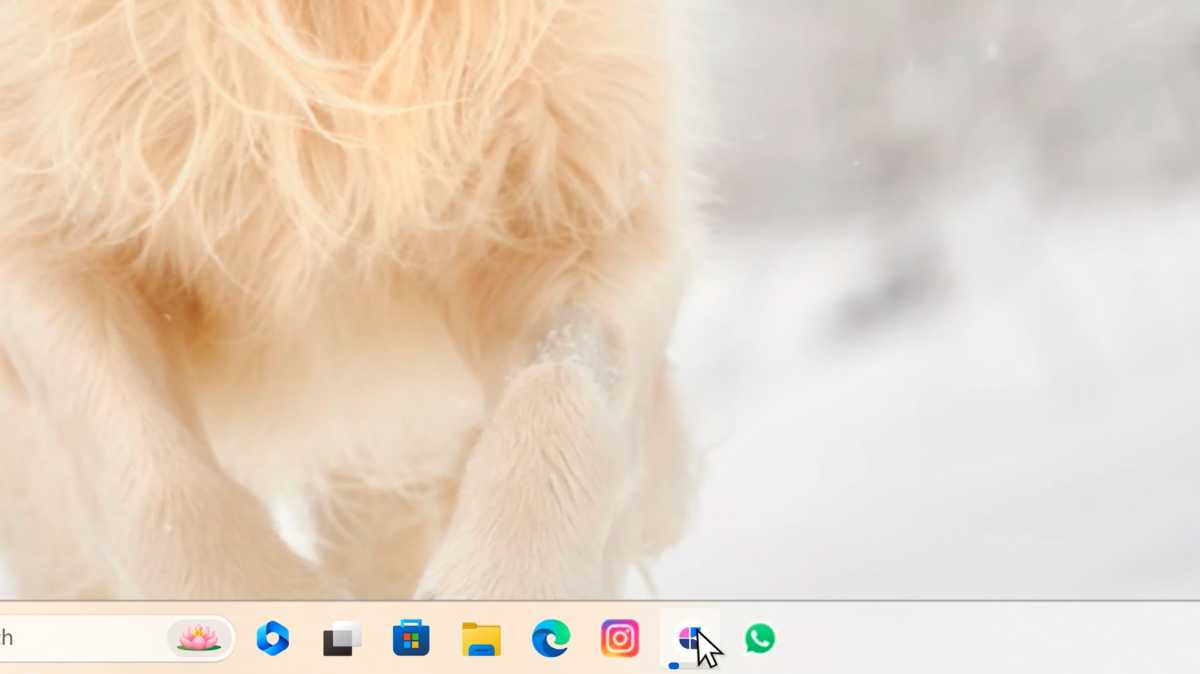 Microsoft
Microsoft said that Restore Apps is in preview and will be rolled out to Windows Insiders today. They didn't immediately disclose which Insider build Restore Apps will be available for or which channel it would be introduced in. Joining the Windows Insider program is easy, but the program offers beta code that isn't always guaranteed to roll out to the public at large.