If you're planning some international travel this year, you might want to learn the language before you arrive at your destination. Get help from a lifetime subscription to Babbel Language Learning for just $189.97 as part of our Memorial Day sale.
Babbel's impressive track record is evident through its expansive user base of over ten million learners worldwide. It holds high ratings of 4.5/5 stars on the Google Play Store and 4.6/5 stars on the App Store. Recognized as a prominent player in the online language-learning industry, Babbel has also been praised by The Next Web as one of the enduring leaders in this field.
With Babbel, you'll get lifetime access to expert-developed, bite-sized lessons for 14 languages, including Spanish, French, Italian, German, and more. Fit a session into your busy schedule, and in as little as one month, you could be speaking confidently about useful topics like travel, family, business, food, and more. There are even personalized review sessions to reinforce your learning at every level.
Take advantage of this deal on Babbel Language Learning for just $189.97 until May 31 at 11:59pm Pacific.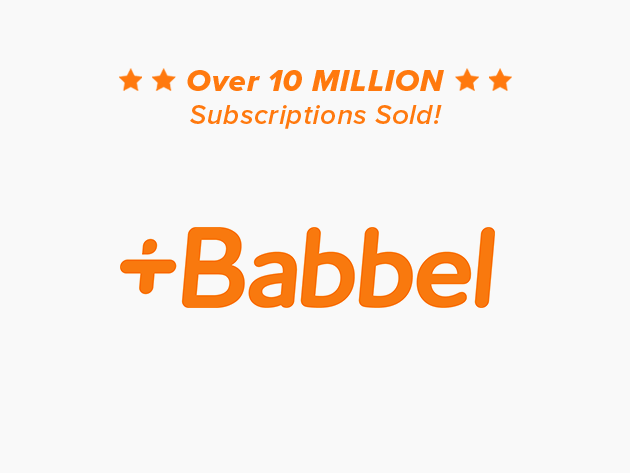 Babbel Language Learning: Lifetime Subscription (All Languages) – $189.97
Prices subject to change.