Modern PC games are gobbling up graphics card memory like never before. A swathe of recent triple-A games can consume more than 8GB of VRAM even at 1080p resolution. So, with the new $269 AMD Radeon RX 7600 pairing ultra-fast 1080p gaming with 8GB of memory, you have to wonder: How much does it matter? Is 8GB of VRAM enough for a great 1080p gaming experience?
PCWorld contributor Keith May decided to push the Radeon RX 7600's VRAM capacity to its limits to find out.
In the video above, Keith booted up the $269 Sapphire Pulse Radeon RX 7600 to play around with settings in a variety of VRAM-hungry games—The Last of Us, Hogwarts Legacy, Doom Eternal, Returnal, and Watch Dogs Legion—and see how it handles. You'll watch him adjust settings and play the games until he achieves a great experience.
Bottom line? "Well, that went better than expected," Keith declares at the end. "I started all of my tests on Ultra settings, and the performance was acceptable in all titles. Moving to High yielded a more than satisfactory performance boost and eased the concerns of the memory capacity."
AMD Radeon RX 7600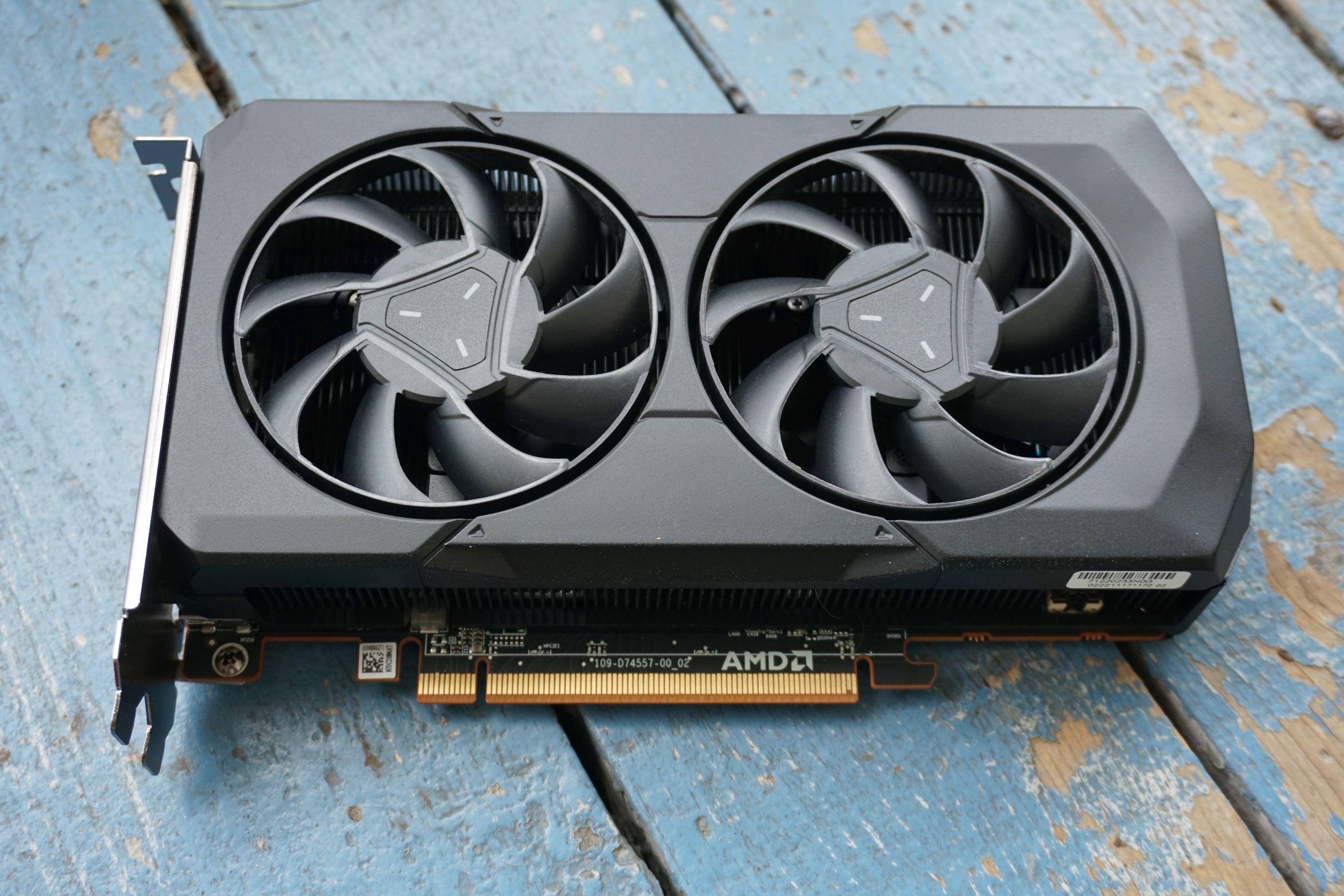 Price When Reviewed:
$269
So, there you have it: Even when pushing the Radeon RX 7600's memory in some of the most strenuous titles available today, AMD's affordable new GPU still delivers fantastic 1080p gameplay. That 8GB is indeed enough for mainstream 1080p gaming. Dropping settings to High still looks great (it's my personal default, in fact) and is a reasonable compromise in a lower-cost GPU—albeit not in a graphics card that costs $400, Nvidia.
AMD's new card hits the streets on May 25th. Check out our Radeon RX 7600 review for even more analysis (don't turn on ray tracing!) and subscribe to PCWorld's YouTube channel for even more insights into all things PC!