Yes, PC gamers, Nvidia still cares about you. So said CEO Jensen Huang in a roundtable interview with reporters in Taipei.
After a week which saw Nvidia's value increase to $1 trillion on the back of AI data center hardware, followed by a Computex keynote that had barebones appeal to PC gamers, many were wondering if the company still cared about gaming anymore.
The answer, Nvidia's CEO says, is yes, yes indeed. In the company's eyes, that priority can be seen in the AI products that Nvidia focused on first.
In response to a question from PCWorld asking if gamers were right to feel like an older child jealous of the newborn AI baby, Jensen jokingly feigned insult.
"Number one, RTX was invented for gamers and for RTX, the technology, the most important technology is AI. Without AI, we could not do ray tracing in real time," Huang said. "It was not even possible. And the first AI project in our company—the number one AI focus was Deep Learning Super Sampling (DLSS). Deep learning. That is the pillar of RTX.
"Number two, notice what we did with generative AI, the first application was ACE—Avatar Cloud Engine—you hurt my feeling so deeply," Huang responded jokingly. The newly revealed ACE for Games is "a custom AI model foundry service that transforms games by bringing intelligence to non-playable characters (NPCs) through AI-powered natural language interactions."
Brad Chacos/IDG
Huang's Q&A largely addressed questions from the hundred international reporters focused on AI in enterprise applications but Huang did touch a little on the other hot button topic on gamer's minds: The 8GB of RAM in the recently launched GeForce RTX 4060 Ti graphics card, which reviewers (including us here at PCWorld) have criticized.
GeForce RTX 4060 Ti (8GB)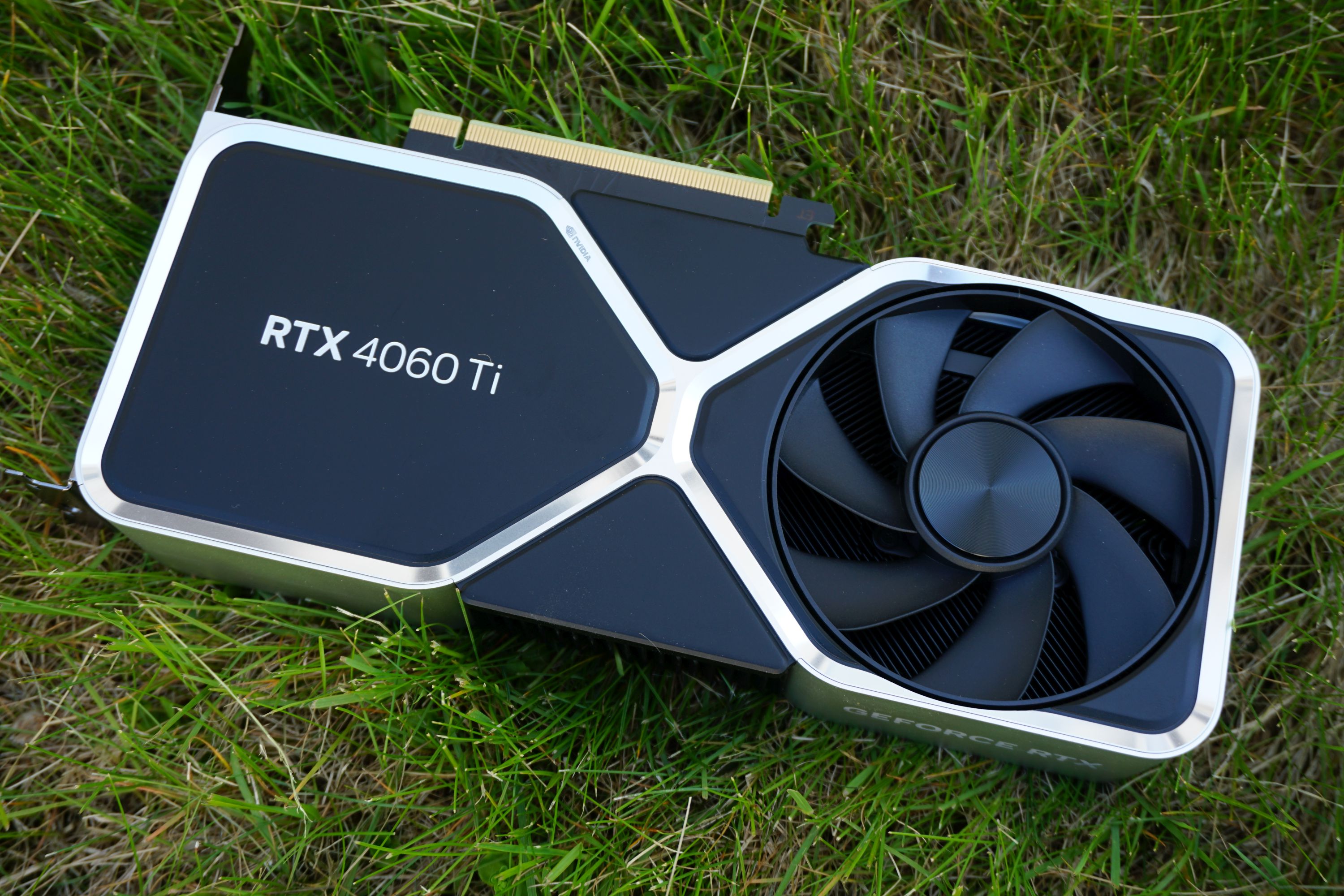 Price When Reviewed:
$399 (8GB)
"Remember the frame buffer is not the memory of the computer—it is a cache," Huang said. "And how you manage the cache is a big deal. It is like any other cache. And yes, the bigger the cache is better. However, you're trading off against so many things," Huang said.
Likening it to an equation or even "kung fu," Huang said it's a balancing act weighing cost, power and the cores that sometimes you have to feel your way through. In the end, Huang said the 8GB of RAM in the first iteration of the GeForce RTX 4060 Ti was the right amount.