This week at Computex, Azza unveiled a slew of unique PC cases—but that's nothing new. This company is known for its eye-catching PC cases. In fact, it's got a pyramid-shaped desktop case that both confuses and delights me (I aim to achieve this state of mind on a regular basis).
These unusual cases are more than just conversation pieces, though. They're functional. There's definitely logic behind each design choice. Azza showed off a PC case that looks kind of like a glass terrarium and I'm so here for it. Let's dive in.
Looking to buy a pre-built gaming PC? If so, check out this PCWorld writer's first-hand impressions.
Sanctum 810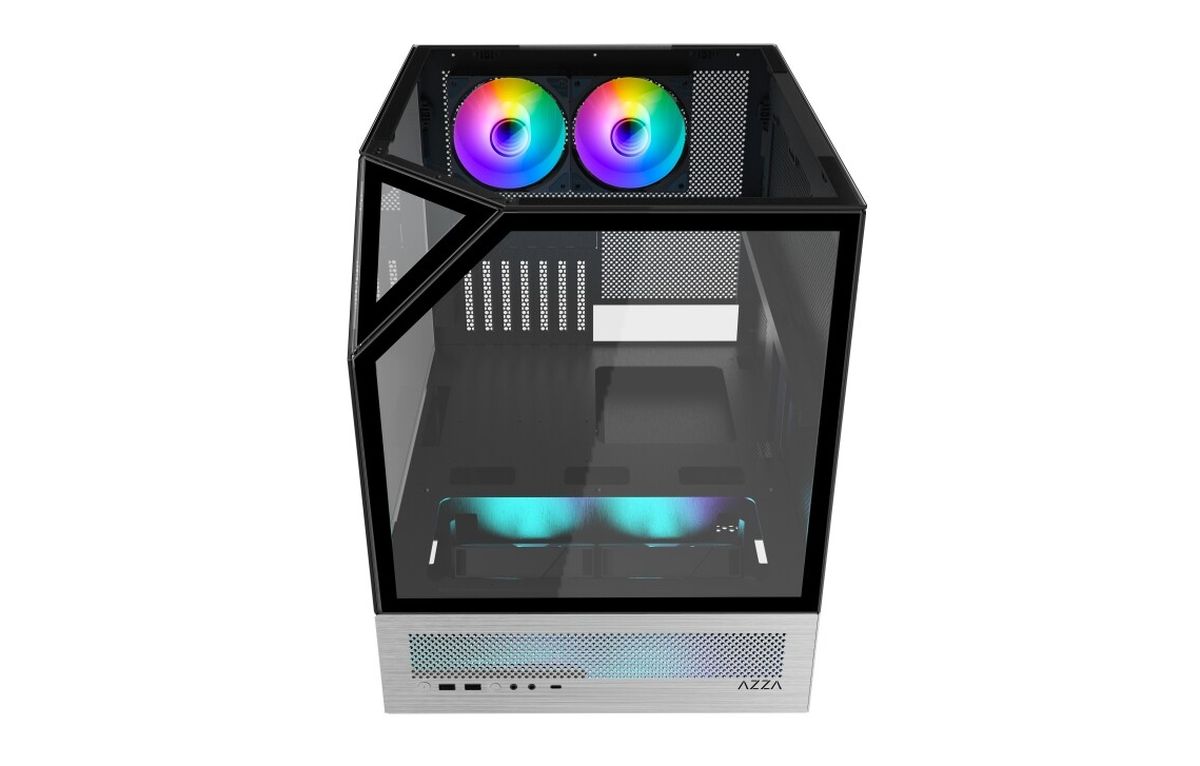 Azza
Azza's Sanctum 810 PC case is designed to accommodate larger components and water-cooling systems. From the glass panes and airy mesh panels to the square build and angled top piece, this case really stands out in a sea of black rectangles (though it resembles the popular Hyte Y60). There's enough space to hide all of your cables in the brushed aluminum base and the front fans, which are purposefully angled at your graphics card, direct airflow through the front mesh cover, which helps keep things nice and cool.
A proper cooling system is important, especially when playing more intensive games, which can really get the fans moving. According to the manufacturer, the case is big enough to fit up to seven 120mm fans. You should have zero issues with cooling this thing down. It's definitely more than just a mere statement piece, as every aspect of this design seems to serve some purpose.
More PC cases please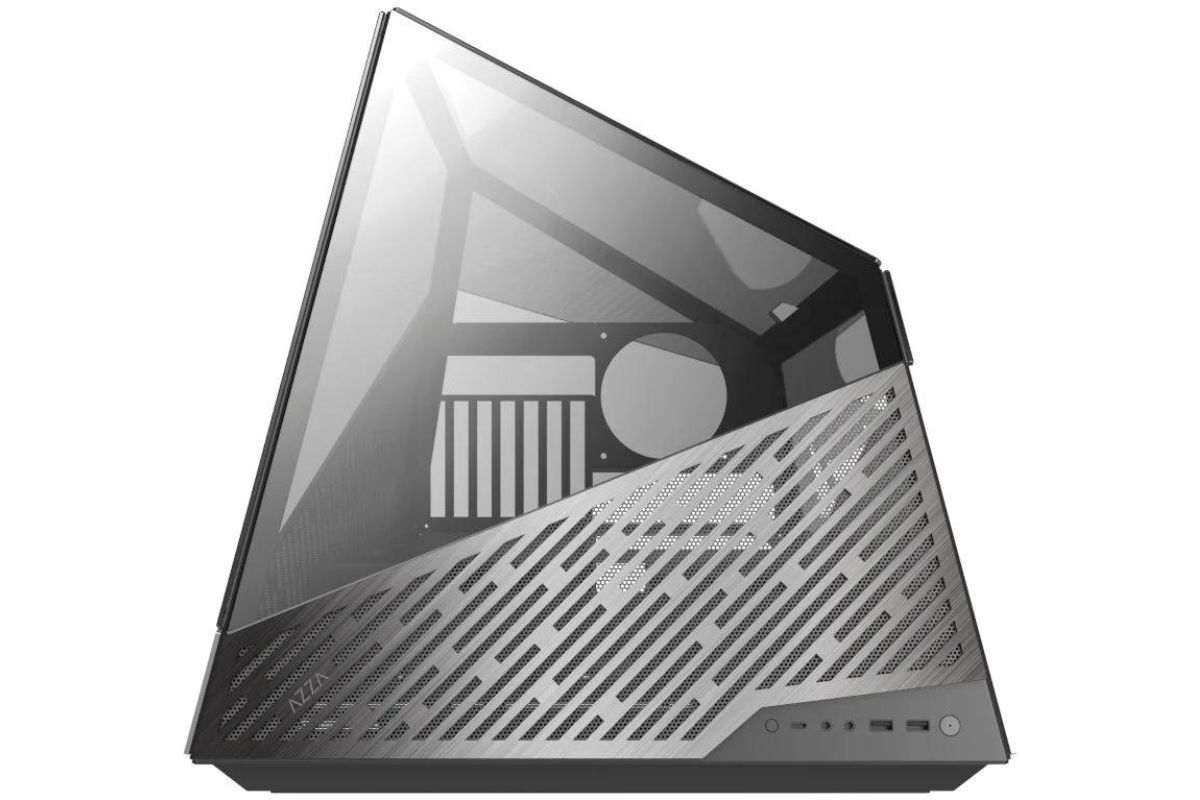 AZZA
Azza showed off four other cases: The Mesa 811, the Neo 5000, the Augment 510, and the Augment Pro 520. The Mesa 811 (pictured above) features a rhombus-like shape with glass panels and aluminum pieces with cut-outs. The front accommodates three fans while the back fits just one. In other words, there should be plenty of ventilation. Don't let the asymmetrical design fool you, though. It can fit E-ATX motherboards as well as up to 380mm graphics cards.
The Neo 5000 looks more like your typical desktop tower. However, it wouldn't be an Azza PC case if there wasn't some drama. The front of this case features a mesh covering and a square cut-out design. The Augment 510 and Pro 520 are made of aluminum and come with three pre-installed front fans. They're essentially the same design, but they come in mid- and full-tower flavors.
We don't know the pricing and availability of these cases, but we reached out to Azza for that information.