Since Elon Musk's acquisition of Twitter last fall, the microblogging site has seen its share of wild ups and downs. Alternatives have sprung up in the wake of the chaos, like Mastodon and Bluesky, but a new competitor is about join the fray: Meta, the parent company of Instagram and Facebook.
Calling it "our response to Twitter," Meta's chief product officer Chris Cox unveiled the new standalone app during a recent company-wide meeting attended by The Verge. Based on Instagram, it will integrate with ActivityPub, the decentralized protocol that powers Mastodon—which seemingly will allow users to move with their followers to an entirely different app if so desired.
Dubbed "Project 92" in internal documentation later seen by The Verge, the new app will pull from Instagram to automatically populate a user's information—potentially making it easier for people to jump right in. Coding began in January, and Meta plans to launch the app (possibly with the name "Threads") as soon as it can.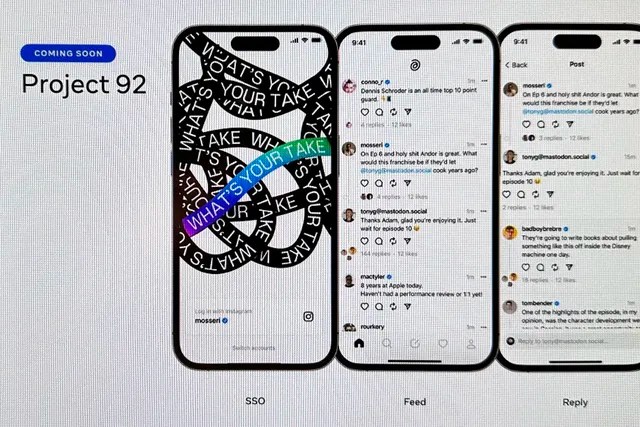 Meta / The Verge
During the reveal, Cox said that Project 92 was born from conversations with public figures who wanted a "platform that is sanely run," and some have already committed to using the new app. Given the wild swings seen at Twitter, which has included mass layoffs, leaked user data, the death of third-party apps, ever-changing features, and major bugs since Musk took over in October 2022, Meta's goal to create a stable service that can be trusted for "safety, reliability, and ease of use" won't need to do much to tick those boxes.
Discussions are currently underway with celebrities like Oprah and the Dalai Lama to bring them to the new platform.