When you have people visiting your home, they're bound to ask for the login to your Wi-Fi network, right? And then you have to spell out your (hopefully rather complicated) password.
Nowadays many people have cheap or unlimited cellular data on their phones, so the need to access a home network may have diminished, but the need still arises. If you have an Android phone, you can easily manage Wi-Fi password sharing. You need to be logged in to the relevant network yourself, however. If you have a separate guest network, which is supported by many modern routers and provides you with additional security, you will need to log in to it first before following the steps below.
Depending on your Android version and phone, you may find different ways and perhaps more opportunities to share your Wi-Fi than we show here. (Samsung has its own extra variant, for example.) But what always works, even if your guests use iPhones, is the classic QR code. And everyone knows how to use a QR code.
This article was translated from Swedish to English, and originally appeared on pcforalla.se. The screenshots below remain in Swedish.
1. Settings
Make sure you are logged in to the right network. Go to the settings on your phone, then to Connections and Wi-Fi. Click on the cogwheel next to your network.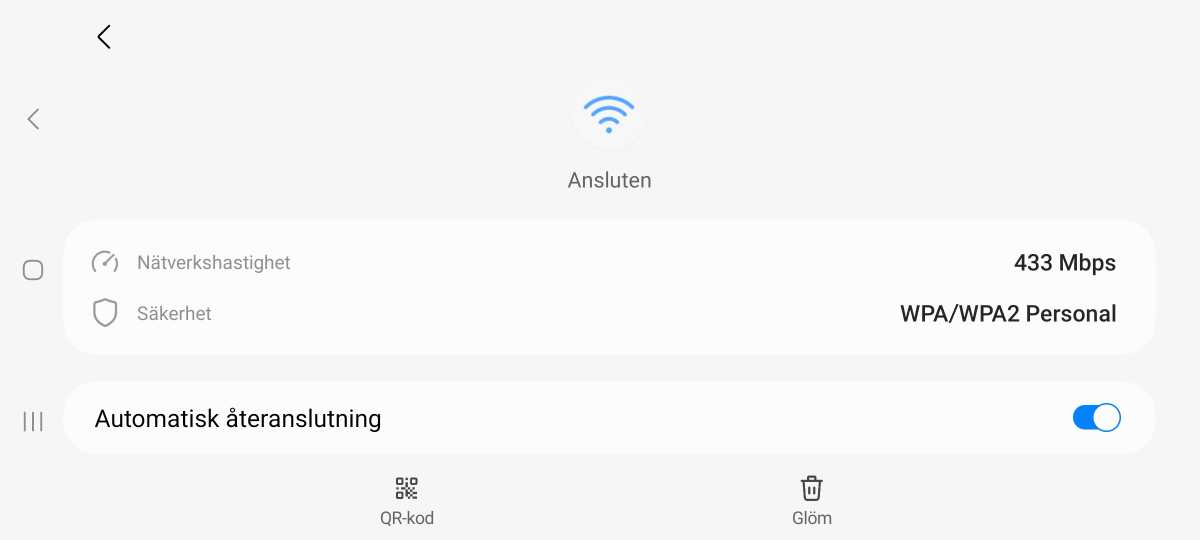 Foundry
2. QR code
Click on the QR code at the bottom. A QR code will appear on the screen and your guest can then scan it. Depending on the phone, other sharing options may also appear.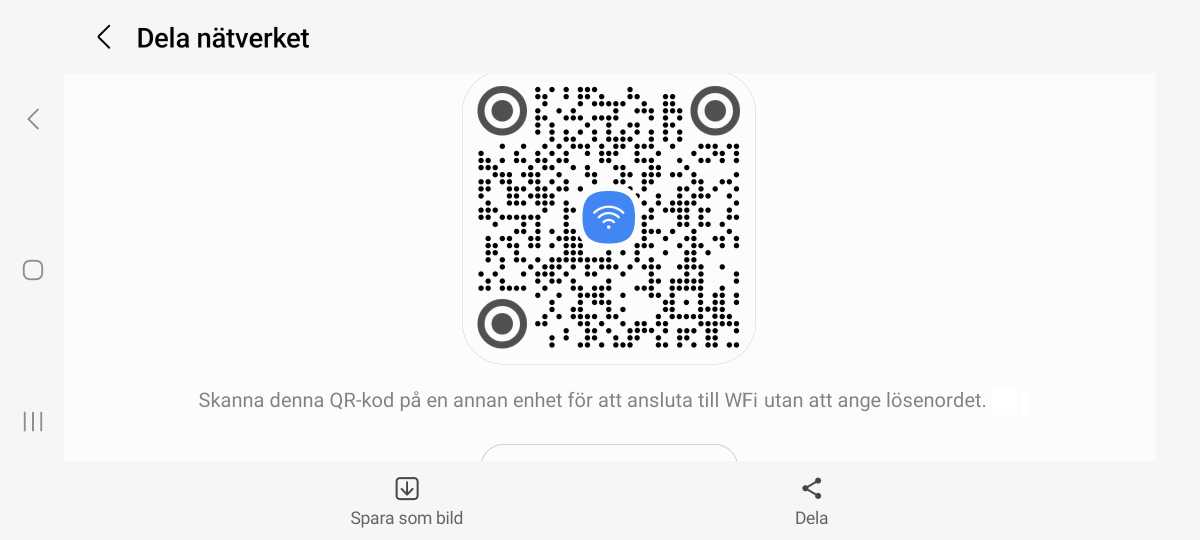 Foundry
3. For the guest
If your guest has an Android device (it's similar on the iPhone), they just need to go to the Wi-Fi settings and click on the QR code symbol in the top right corner.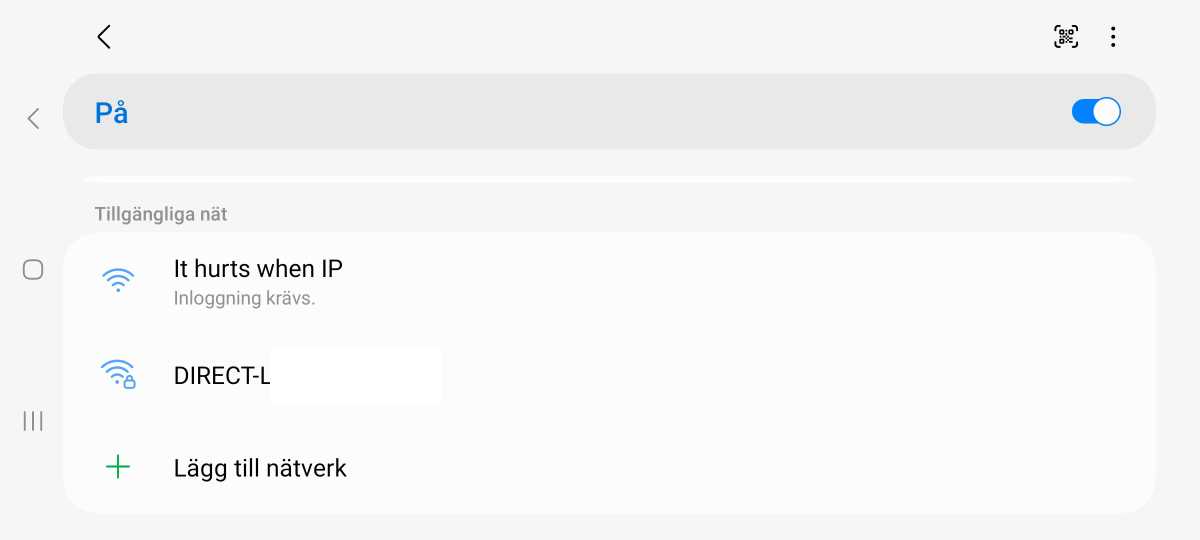 Foundry
4. Scanning
Hold up your own phone for scanning. As soon as the guest's phone recognises the QR code, it will be logged in and have access to your network.
Foundry