How to Move Your Business to Cloud Computing
A Calendar in the Cloud
A desktop calendar helps you schedule your appointments, remember important events, and keep your life in order--as long as you're in front of your PC.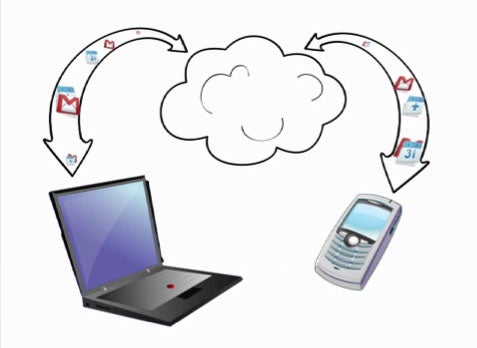 A calendar that syncs to the cloud ensures that you'll always have access to your schedule. It can sync wirelessly to your smartphone, and will keep your entire schedule flawlessly in sync.
To handle the job, look no further than Google Calendar and the Google Calendar Sync plug-in for Microsoft Outlook. Once installed, the calendar can perform seamless two-way synchronization between your desktop Outlook calendar and Google Calendar.
Bonus for your phone: If you have a BlackBerry, iPhone, Nokia S60, or Windows phone, Google Sync for your phone wirelessly syncs your calendar with your device so you can check your schedule on the go, add an appointment, and rest assured that the next time you sit down at your computer, your calendar will be in perfect sync.
Contacts in the Cloud
Your contacts are the lifeblood of your business, so making sure they're always backed up, accessible from anywhere, and up-to-date is incredibly important.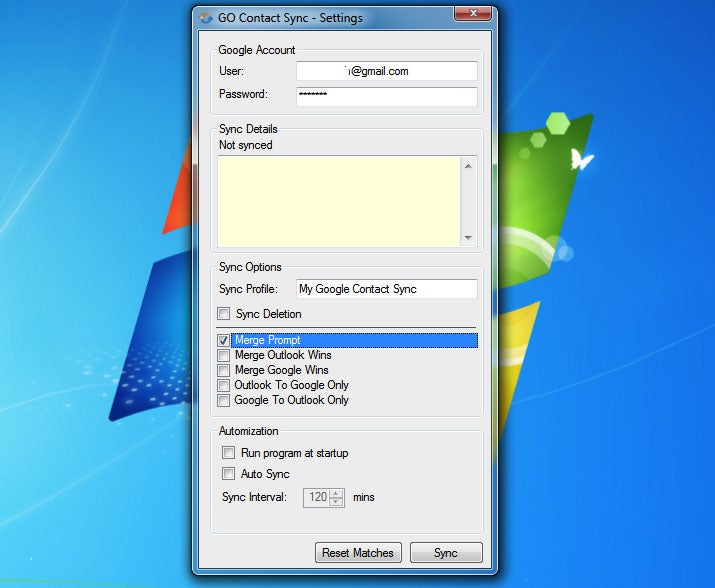 If you shell out for the Google Apps Premier Edition not a bad idea if you're serious about syncing your data with Google's cloud), you also gain access to Google Apps Sync for Microsoft Outlook--a tool that deftly handles syncing of your contacts between Outlook and Google Contacts. (Unfortunately, Google supports contact sync with Outlook only with Premier accounts.)
If you don't want to commit to Google Apps Premier but you'd like to sync your Google Contacts with your Outlook contacts, check out GO Contact Sync. Want to try a non-Google app? Plaxo is an excellent online contact management service that syncs with Outlook like a charm.
Bonus for your phone: Google Contacts, like Google Calendar, syncs seamlessly with BlackBerry, iPhone, Nokia S60, and Windows phones.
Google Sync for your phone is particularly handy with contacts, especially if you often add new contacts from your phone: Transfer a contact from your phone, and Google Sync will wirelessly sync to the cloud and then back to your desktop.
Syncing Files and Folders to the Cloud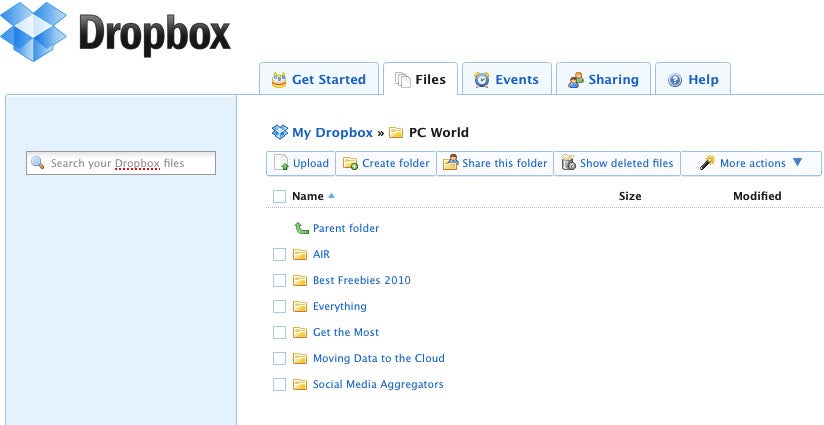 If you're not especially concerned about creating or editing files online, you may prefer to use a file-syncing application such as Dropbox or SugarSync to sync your documents to the cloud.
After installing one of these utilities on your computer, you can instantly sync and back up any file between the cloud and any computer that has the app installed on it. Thereafter, anything you add to a synced folder syncs between the Web and every desktop where you've installed it.
E-Mail in the Cloud
E-mail is exceedingly important to any business, but syncing e-mail between your desktop and the Web--whether via your company's e-mail server or a cloud service like Gmail--isn't exactly new.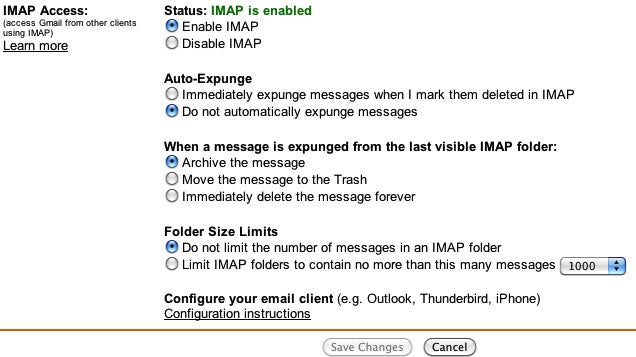 If you use Gmail or Google Apps, we recommend setting up Gmail's IMAP with your desktop e-mail client to keep your desktop client and your Gmail inbox in perfect sync. (To enable IMAP in Gmail, log in and visit the Forwarding and POP/IMAP page.)
Once you've set up Gmail IMAP on your desktop, your desktop e-mail client of choice will always be in perfect sync with Gmail in your browser.
Shop Tech Products at Amazon