Is nothing working on your Windows 10 or Windows 11 computer? Is an application hanging, or is your PC unresponsive? Most people will reach for the hallowed Ctrl + Alt + Del keyboard shortcut, which has been used since the earliest days of DOS to revive a stuck computer.
You can also use the shortcut to call up the task manager (although Ctrl + Shift + Esc is faster at that). What many people probably aren't aware of, however, is the emergency restart function Microsoft hid inside the Ctrl + Alt + Del screen. I personally didn't know about it either until I read this article from BetaNews.
This article was translated from German to English, and originally appeared on pcwelt.de.
To get to the hidden emergency restart function, first press Ctrl + Alt + Del on your keyboard. The usual "lock," "switch user," "sign off," and "Task manager" options will appear in a full screen.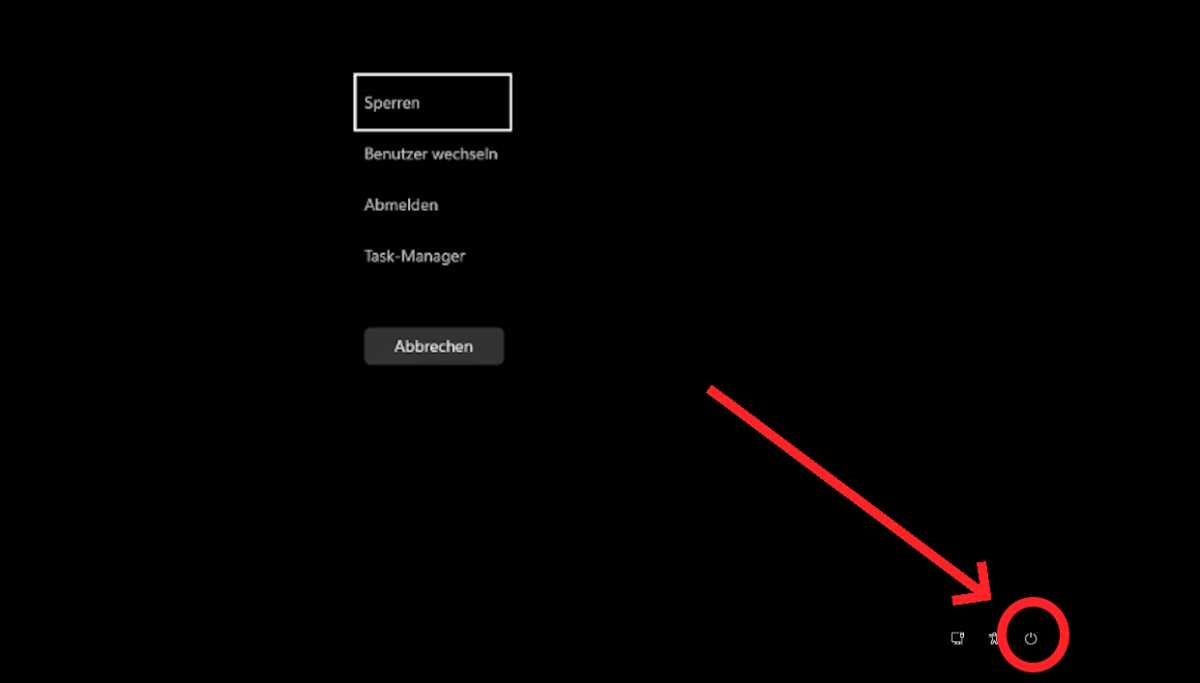 Foundry
You don't want any of those. Instead, at the bottom right, next to buttons for network settings and accessibility functions, there is a power button for switching off or restarting the computer. You can use this button to access the hidden function:
Hold down the Ctrl key and click on the power button. Now the following note is displayed by Windows in full-screen mode:
"Click OK to immediately restart. Any unsaved data will be lost." It then ends with this dramatic-sounding message: "Use this only as a last resort."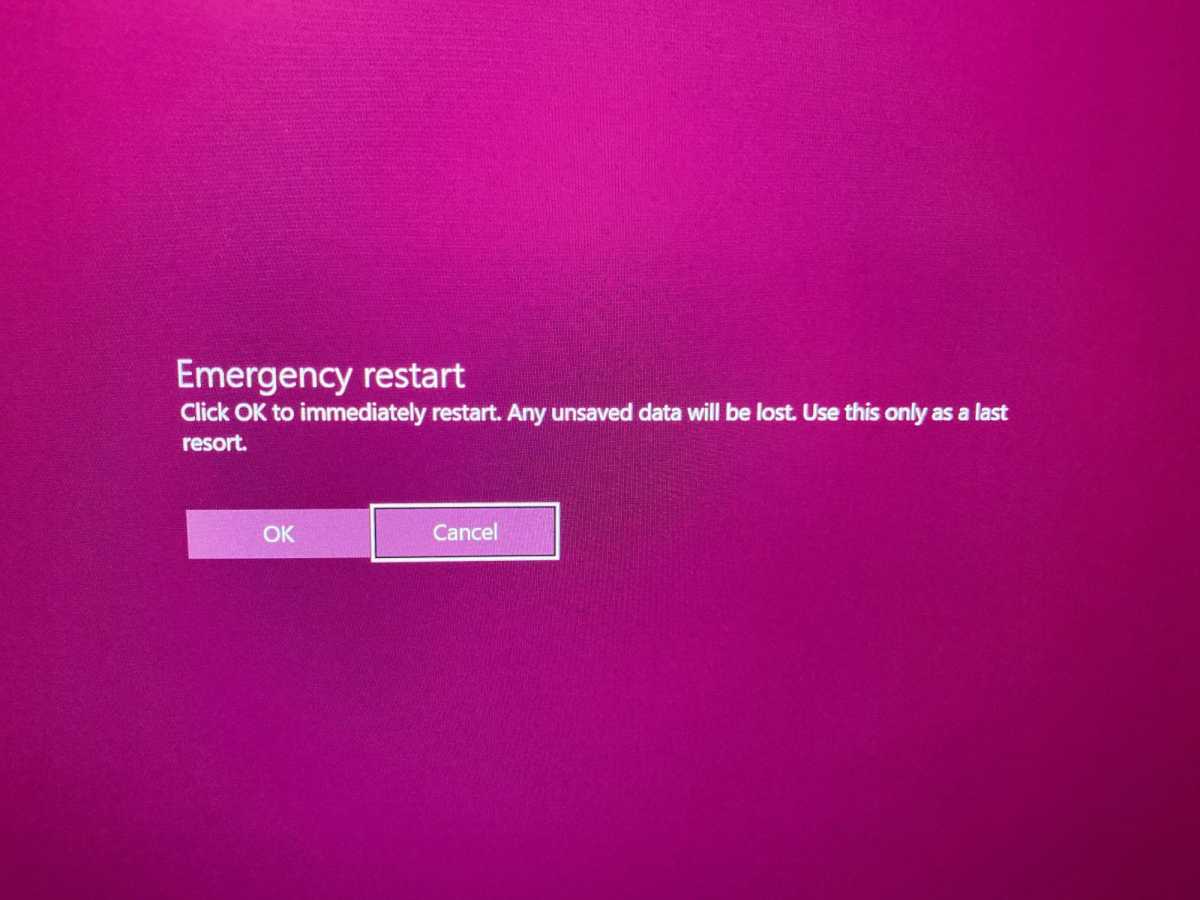 Brad Chacos/IDG
Click on the "OK" button and the expected happens: The computer restarts immediately without any further prompting.
Apparently, Microsoft integrated this method into Windows as an additional way of subjecting the computer to a warm start. Depending on the reason why Windows is having problems at the moment, the other options for a Windows warm start might not work. Before resorting to the last resort of a cold start (i.e. holding down the physical on/off button on your PC or briefly disconnecting the device from the power supply), the hidden emergency restart could offer a way out.
Many ways to shut down Windows
I have not yet been able to discover where Microsoft documented this feature, but it's nice to have another reboot option with the hidden Windows emergency restart. Here are a bunch of other ways you can restart Windows:
Method 1: Click Start button and then click Power button
Method 2: Press "Ctrl + Alt + Del" and then click on the power button in the bottom right-hand corner
Method 3: On the Windows desktop, press the combination Alt + F4 and then select "Reboot" from the drop-down menu
Method 4: Open the command prompt with admin rights, type -shutdown -r -t 00 and press Enter.
Method 5: Go to the Windows Powershell, type "Restart-Computer" and press Enter.
Method 6: The hidden emergency restart option
For even more secretive goodies, be sure to check out our guide to 10 obscure Windows features that will blow your mind.