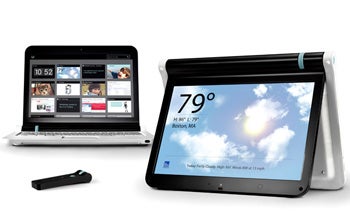 With people constantly seeking to bring the web to their living room TV, a company called Litl has taken up the challenge.
Back in early November of 2009 Litl unveiled a webbook computer and open operating system, a new way for people to view photos and the web. According to Litl, "The Litl Webbook, an Internet computer for the home, blends the engaging content and social interactivity of the web with high-quality TV-like viewing of online photos and other digital content."
However, this webbook was still not close enough to a true Web-tv format, and so Litl will be revealing plans for a new "Web-connected TV product" with hopes to launch in early 2011.
The Litl box will run an open Linux-based OS, the same used in the Webbook, making it easier to encourage users to create web apps due to the open OS. litl will also be releasing an Adobe Flash 10.1-based Software Development Kit (SDK) at this weekend's Flash and the City developers conference.
Chuck Freedman, Litl's chief channel evangelist, states in the press release that the company believes that using flash will be the best and easiest way for developers to build and deliver great content to the TV. "With the launch of our SDK, we are enabling over one million developers in the Flash community to monetize their work by building new apps or porting their existing apps to our store."