If you're a serial multitasker like me, you probably have loads of tabs open on your computer screen. However, when you're working with just one screen, being a serial multitasker makes things…more complicated than they need to be. That's why I always recommend a dual-monitor setup, so long as it's within your means.
Personally? I wouldn't be able to function without my dual-monitor setup. Not only am I more productive during work, but it's also useful when I'm playing a game and need to quickly reference the accompanying Wiki page without pausing or minimizing. Read on to learn more.
Looking to pick up a new monitor? Check out PCWorld's roundup of the best monitors available today.
I'm more productive
My two Acer monitors stand side-by-side like those dutiful, red-coated guards at Buckingham Palace. I work from home, so it's important that my monitor setup is exactly how I need it. During the work day, I have a number of tabs open. When I'm not chatting with my colleagues on Slack, I'm either editing an article in our CMS program or writing a news piece or feature story in Google Docs.
My current setup makes multitasking a heck of a lot easier, as I don't have to keep switching between Windows. Having two monitors also means I can keep an eye on everything at once. To make sure I don't miss any incoming messages on Slack, I always have it up on one monitor.
I can take notes during meetings
Having a dual-monitor setup makes taking notes during meetings a breeze. I run the video meeting on one display and take notes on the other. This helps me stay present during meetings, as I don't have to switch between windows. My colleague Jon Phillips actually uses a vertical display for taking notes, which is a brilliant idea. The portrait orientation makes the text bigger and easier to read. You don't have to scroll through the screen, either. Many horizontal monitors can be flipped vertically, so I'd encourage you to play around with your setup and see what works best for you.
Our favorite 4k vertical monitor
Dell U3223QE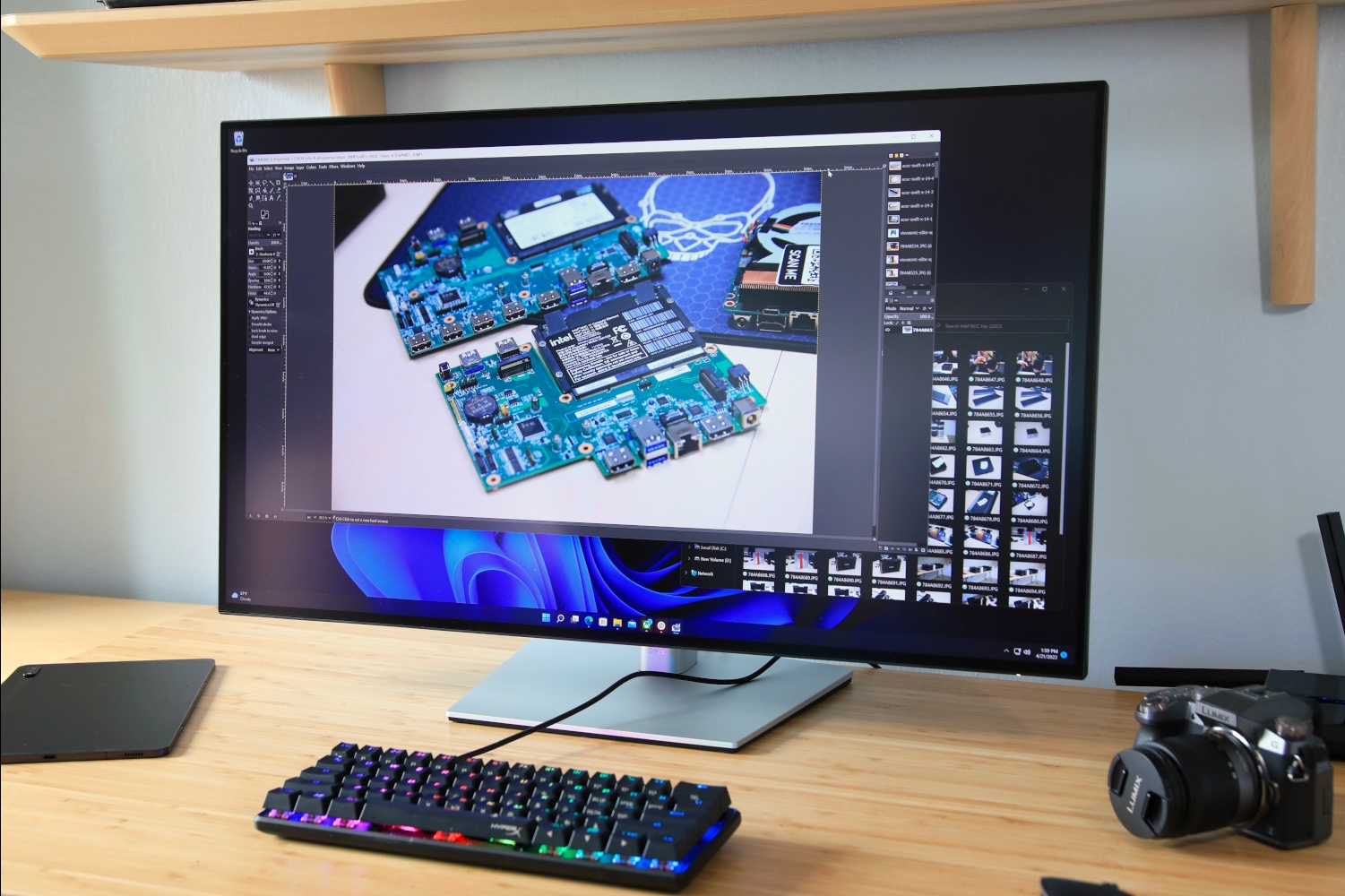 Price When Reviewed:
$1,149.99
It's useful when gaming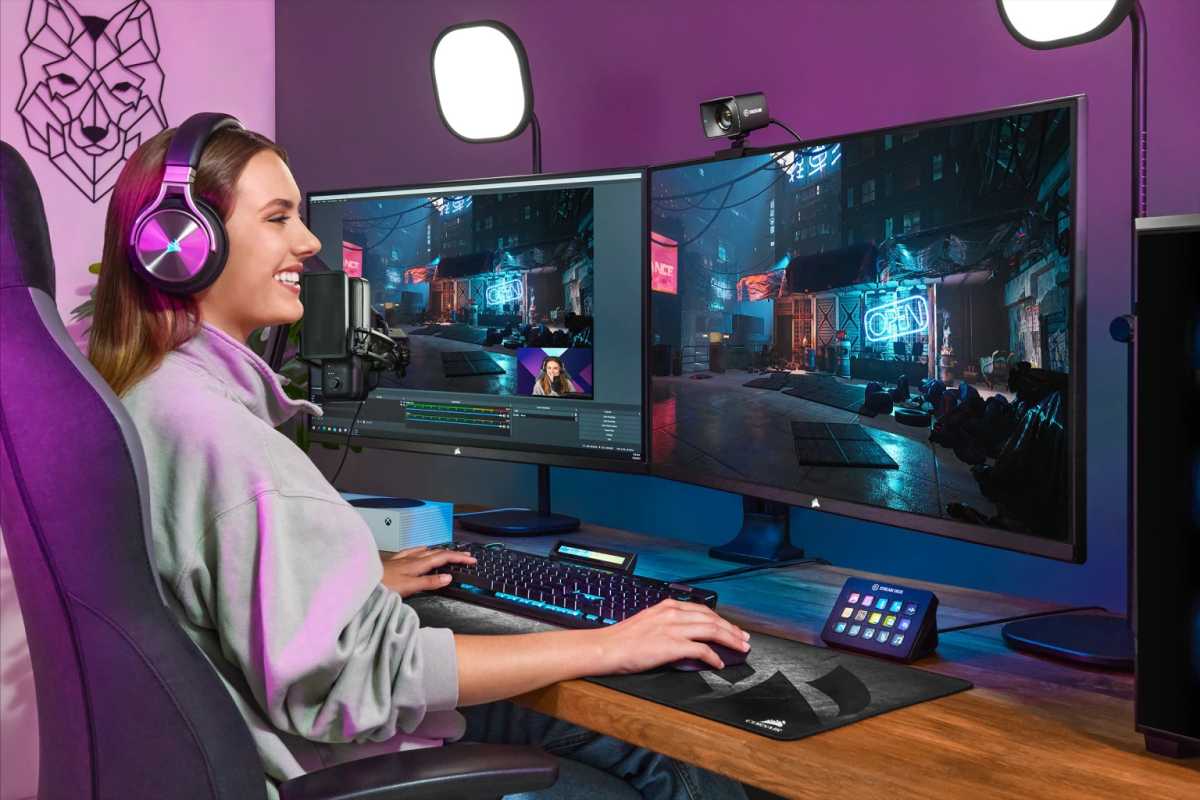 Corsair
Like most of the staff at PCWorld, I'm an avid gamer. My home office setup actually doubles as a gaming station. Having two monitors is useful for when I want to look up tips and tricks without pausing or minimizing the game I'm currently playing. For example, I really like playing ghost hunting games, but sometimes it's difficult to identify the spooky specter. That's where my second monitor comes in. I always have the accompanying Wiki page up on my second monitor, which helps me narrow down the clues and properly identify the ghost. It saves time and I don't have to jump back and forth between windows. It definitely makes the experience easier and more enjoyable.
A second full-sized display trumps a laptop screen
If you're currently using a laptop as your main PC, I humbly ask that you reconsider your life choices (I jest…mostly). But I am serious when I say that you can do better than using just one monitor and a laptop screen. While there's nothing inherently wrong with that setup, especially if it works for you, there are definite advantages to spreading out.
Go ahead and push that laptop off to the side and have it drive two no-excuses displays. Personally, I like my desk space to be as clean and as organized as possible. Too much clutter stresses me out and pulls my focus away from important tasks. Flat screen monitors take up less space than a chunky laptop and there will be room for a keyboard and mouse.
If you've been persuaded to take the multi-monitor plunge, see our guides on how to set up a dual-monitor configuration as well as how to set up three or more displays.