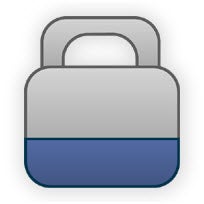 There has been quite a bit written lately about Facebook and your privacy. Heck, Facebook and my privacy too. Now there is a way to control some of those myriad privacy settings without having to delete your account and leave your long lost, but newly rediscovered friends behind.
ReclaimPrivacy.org has a neat little open source scanner that will examine your Facebook privacy settings and make recommendations to fix them with the push of a button. ReclaimPrivacy and the open-source scanner they have are the work of Matt Pizzmenti. Besides the scanner, the ReclaimPrivacy site has a lot of links to other information regarding Facebook and privacy.
But the best part of it for me was that in a minute or two, I had really tightened up my Facebook privacy settings. The good news for me was that I already had made the right choices in many cases before the scan, so my Facebook privacy was pretty locked down, but I am a security person.
Sure we could all delete our Facebook account. But think about it, most of us reading this are probably a little more tech savvy than most of your friends. While Project Diaspora appeals to us, the fact is that the reason we use Facebook is that everyone else does. A good portion of our friends, who are not quite so tech savvy are probably never going to make it into the Diaspora and will become like the 10 Lost Tribes of Israel (couldn't resist the Diaspora/Jewish connection, sorry). We will lose touch with these folks after just rediscovering them and not hear from them again.
OK maybe I could do without Mary and Joe telling me how many more pieces they need for their barn or greenhouse or who just killed who in Mafia Wars, but Facebook and other social networking sites are only valuable once they reach a critical mass. For all the good karma around Diaspora, I am not going to find the people I have not seen for 25 years on there anytime soon.
We want Facebook. We just want them to be a bit more sensitive about our privacy. In their never ending quest to squeeze more money out of us and take over more of the web they should remember we are the goose that lays the golden eggs.
So go over to ReclaimPrivacy and download their little bookmarklet scanner. Then log into your Facebook account and run it. It will give you some piece of mind, let you feel like you are fighting the machine and keep you from being swept up in the Diaspora. Oh and if you find it helpful, consider making a small donation to the author to recoup his costs.
This story, "Reclaim Your Privacy From Facebook " was originally published by Network World.