Windows Copilot is one part Bing, one part Windows. It's a ChatGPT AI assistant who can perform tasks for you one moment, but then pleads ignorance the next. Microsoft's AI assistant within Windows 11 certainly has potential, but during my time with it, achieving a consistent experience was one of its unexpected challenges.
Windows Copilot, the migration of Microsoft's AI-powered Bing Chat into Windows, debuted Thursday as part of the latest Windows Insider build for the Dev Channel; Microsoft announced Copilot at the end of May, with a promise to bring it into testing by the end of June. It's now here, though it hasn't reached its full potential yet.
To experience Copilot, you'll need to sign up for the Windows Insider Dev Channel, download the build, and make sure that Microsoft Edge is also updated to its latest version. If you don't see the small Windows Copilot icon resting to the left of the search icon/box on the Taskbar, that's most likely why. Otherwise, you can click the icon (or use the Windows + C shortcut), and Windows Copilot will slide out from the right-hand navigation pane as a vertical column for conversation.
How to use Windows Copilot
Microsoft opened up the Bing Chat AI chatbot near the end of May, so you should be familiar with its basic structure: You can interact with Copilot a number of times (currently 30) before you have to start over and refresh the conversation. That's still the case with Windows Copilot. You can also interact with Copilot in a Creative, Balanced, or Precise voice, though it won't affect how Copilot performs PC-centric tasks.
To be clear: Windows Copilot is almost entirely Bing Chat, complete with the Microsoft Edge requirement, as Windows Central's Zac Bowden noted. Windows Copilot, for now, is just a slight upgrade from when Microsoft added Bing Chat to the Windows search box.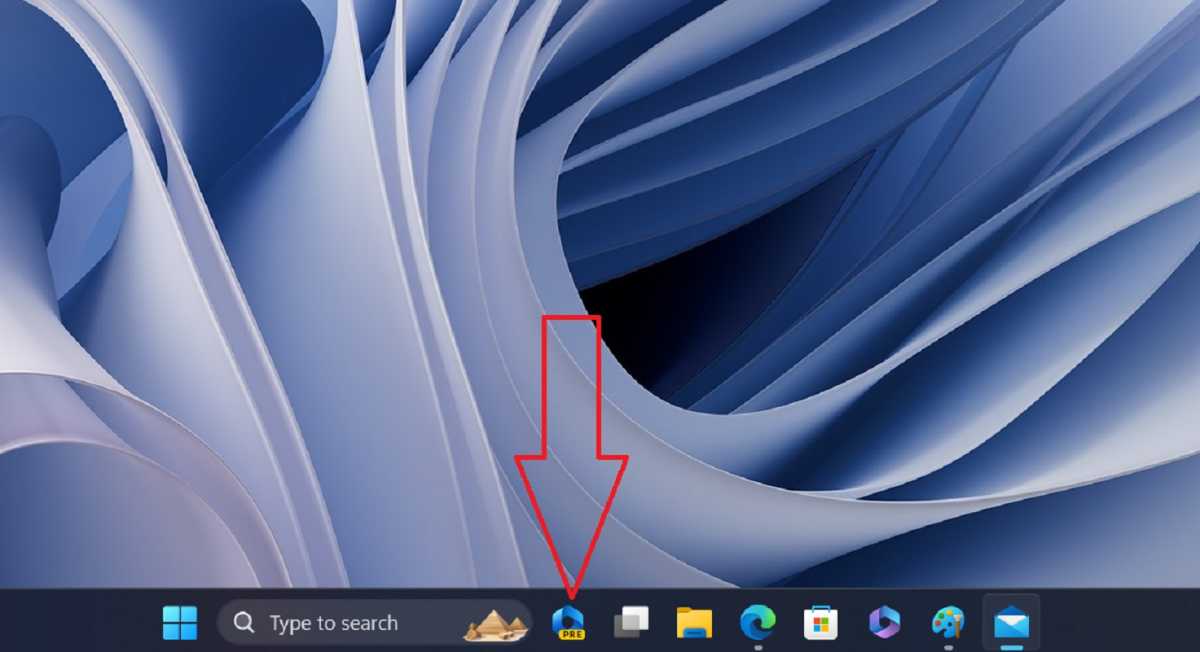 Mark Hachman / IDG
Ask Copilot a question and you'll sometimes receive additional suggestions for follow-up queries. On other occasions, you'll see some visually jarring maps and/or ads for local businesses, if your query addresses those. As with Bing Chat, Copilot will add footnoted links for follow-up queries. NSFW queries continue to be out of bounds.
But that's where some of the problems begin. Windows Copilot isn't Copilot; it self-identifies as Bing, and in doing so wanders back and forth between what it can do and what questions it can answer. This isn't a case of trying to force it to adopt the "Sydney" persona, which led to all sorts of unhinged conversations. Windows Copilot sometimes just isn't quite sure of what it is: a search engine, a chatbot, or a Windows assistant. The latter, however, is what's new.
Mark Hachman / IDG
Windows Copilot has been programmed to cut through all the clutter and menus, and to do what you tell it to do. So far, unfortunately, this has been limited to just a handful of actions, which include switching to light or dark mode, taking a screenshot, and little else. Phrasing occasionally matters, too: Just as some chatbots can be fooled into allowing an action or question by rephrasing it, Copilot refused to switch to light mode once when I phrased it poorly, though it then learned (?) and didn't repeat the mistake.
Advanced users probably won't see much value from this, as they can either navigate quickly to whatever submenu they need, use a shortcut, or find some other way of doing what they want. For the average user, though, this is extraordinary. Windows has always lacked a robust help function, and this is an opportunity to help users do what they want to do, full stop.
Mark Hachman / IDG
Windows Copilot has several problems to solve
Copilot has potential, clearly, and we'll talk about that a bit later. But right now Copilot has at least two major issues.
Perhaps the most significant is how Microsoft will handle tasks. Microsoft doesn't distinguish between actual questions ("what is heat?") and tasks ("set my PC to dark mode") but it's clear there are certain things Windows Copilot will do, and many more it won't. This matters because users will inevitably find themselves in situations where Windows Copilot simply won't do what a user wants it to.
To its credit, I was impressed that Windows Copilot actually answered a question about using the Windows registry to modify the Windows 11 taskbar — but it didn't actually perform those modifications, and I'm not sure it ever will. But it's hard to see how users won't be left ultimately unsatisfied by what Windows Copilot offers, especially if its "magic" is just limited to a handful of tasks.
Windows Copilot is also unsure of what it can do. I asked it for the local temperature and a forecast, and it correctly identified my location. But Copilot failed when I asked for a list of nearby lunch places, and suggested some restaurants in Austin instead of the Bay Area where I live. It's those discrepancies that may make perfect sense when seen in one context, but in another (does Copilot know me, or not?) is confusing and a trifle frustrating, too.
The future could be bright
How successful Copilot ends up is in Microsoft's hands. Users are going to quickly expect Copilot to do the vast majority of the tasks they either can't do themselves or are unwilling to spend the time on. If Microsoft opens up Windows to allow this, Copilot will become a significant part of the Windows architecture. Will it be able to hook into apps? Perform backups? Query your PC for a file or files? Analyze CPU performance under load? The future is bright for Copilot as a platform, but it's not clear whether it will meet its potential.
Right now, however, Windows Copilot is just the Bing Chat robotic butler, helpfully answering questions and now holding a door open for you, too. To succeed, it must have more to offer.
This story was updated at 1:02 PM on June 30 with additional detail.