Whether you're about to take a vacation or just dreaming of one, it's helpful to have the right tech tools at your disposal.
I've certainly sampled my fair share, and found that many of them waste more time, energy, money than they purport to save. But below are the apps and tech tips that have become a permanent part of my travel arsenal. Keep these in mind before heading off on your next trip…
CozyCozy for hotel and home search
Jared Newman / Foundry
When you're torn between staying at a hotel or in an AirBnB, CozyCozy can search across both at the same time (along with VRBO for good measure). Even better, its search results highlight the actual average price per night, including AirBnB's cleaning and service fees.
A couple of suggestions, though: On CozyCozy's results page, uncheck "Instant Booking" to make sure you're seeing all possible results, and consider sorting by "price" instead of "price/value" to find the cheapest available options. You can always use the "Filters" tab to set a minimum rating on top of that, or to narrow down specific accommodations.
iExit to plot your rest stop strategy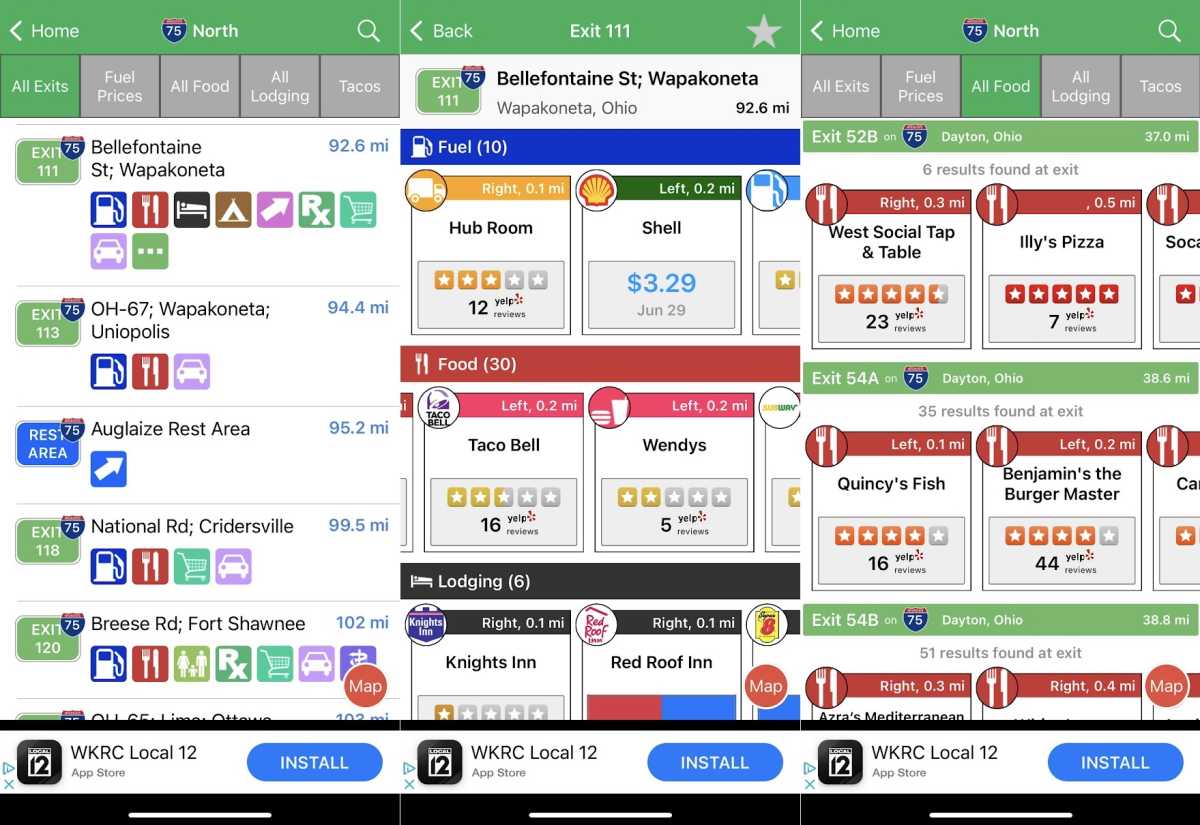 Jared Newman / Foundry
Pop quiz: You're coming up on an exit that advertises a Wendy's, a Taco Bell, and a Dunkin Donuts. But you're also approaching In-N-Out Burger territory, and if you press on a little further, maybe you'll strike gold. What do you do? The correct answer is to download iExit, which lists all the upcoming restaurants, hotels, lodging options, and gas stations (with prices) along U.S. interstates. No more rest station roulette for you!
WhoBrings for group packing lists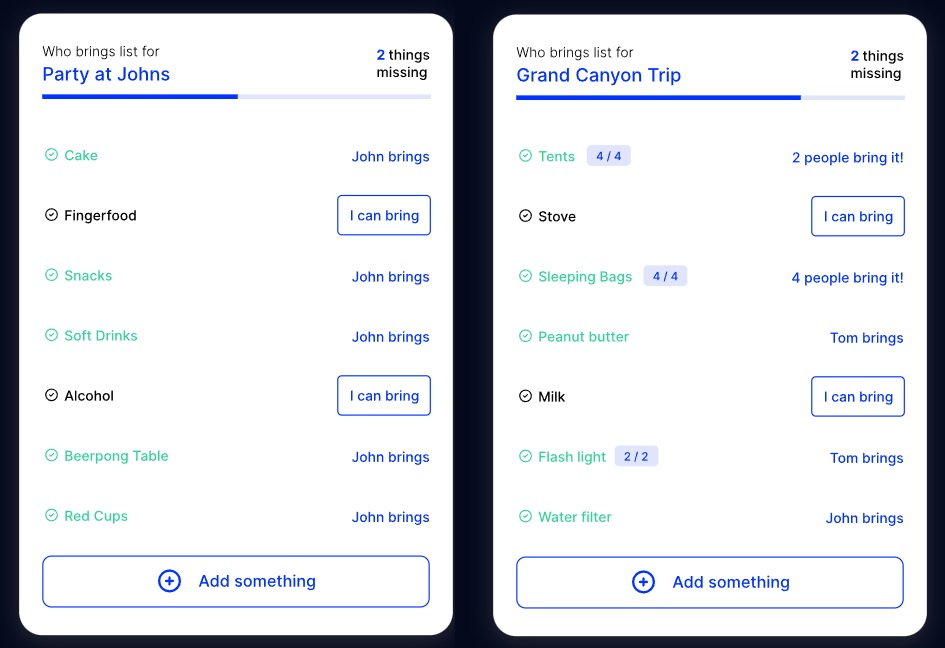 Jared Newman / Foundry
As an alternative to clunky spreadsheets or endless email chains, WhoBrings is a brilliantly simple way to figure out who's bringing what. It doesn't require any registration, so anyone can use it with practically no friction.
Just type the name of your packing list, add some items, then share the link with the rest of the group. Anyone who has the link can then claim responsibility for an item or add new items to the list. You can also specify a number of units for any item—12 beach towels, for instance, or three packs of beer—and people can choose how many they'll bring.
Organic Maps for walking directions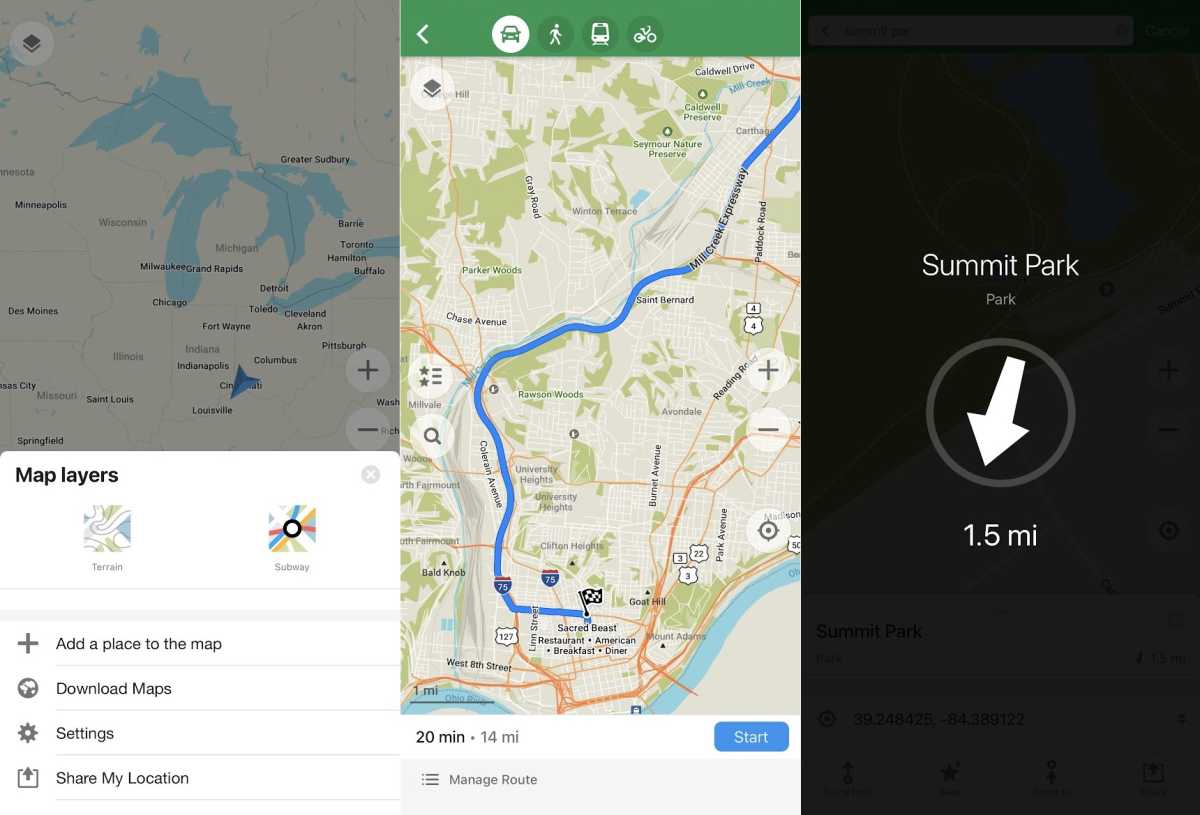 Jared Newman / Foundry
This free app for iOS and Android lets you download detailed maps from OpenStreetMap, complete with business names and other points of interest, and it provides turn-by-turn voice navigation without an internet connection.
While you can also use Google Maps for this purpose, Organic Maps has the advantage of supporting offline walking directions. It also has one especially neat trick: After searching for a location, try hitting the little arrow icon in the bottom right. This brings up a simple arrow pointing in the direction of your destination, giving you some freedom to explore while still telling you generally where to go. (Apple Watch users should also check out Walk Wellbeyond, which can put a similar arrow-based pointer on your wrist.)
EveryTimeZone.com to keep track of time
Jared Newman / Foundry
Every Time Zone is a free website that does exactly what it says on the box, displaying the current time in every major time zone. By moving the time zone slider around, you can quickly look for potential meeting times with folks in other parts of the country or world.
Google Translate for signs and menus
Jared Newman / Foundry
Traveling abroad? While you may be familiar with Google Translate on the web, the iOS and Android app's visual translation tool is where the real magic happens. Just tap the little camera icon near the top of the screen, and any text that appears in the viewfinder will switch to the language of your choosing. The hardest part is getting over the social awkwardness of pointing your phone at a street sign or food stand menu.
Temporary email folders to stay organized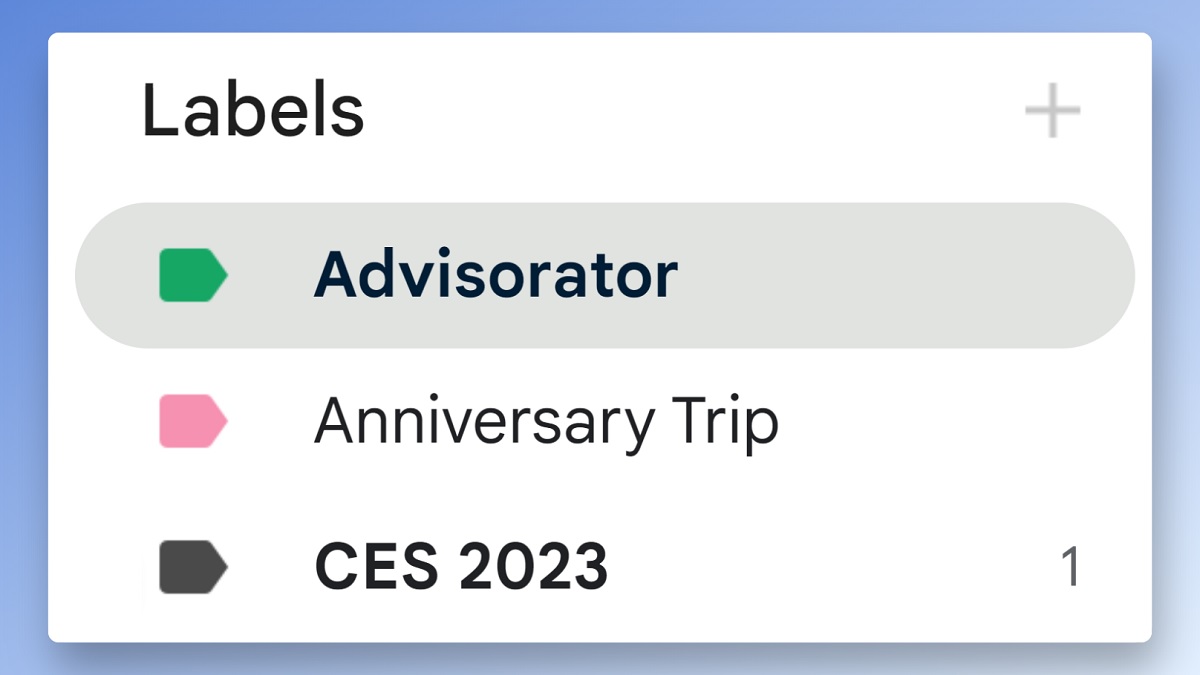 Jared Newman / Foundry
While planning your next trip, create a folder in whatever email app you use, and drop all your confirmation and reservation emails into it as they arrive. That way you don't have to fumble through your inbox while trying to look up basic information. When the trip is over, delete the folder to avoid cluttering your email's sidebar menu.
iMessage or Google Assistant for flight status
Jared Newman / Foundry
If you're an iPhone user, texting upcoming flight codes to yourself is a great way to keep track of departure and arrival times. Long-press the code and select "Preview Flight" for a quick status check.
Got Android instead? If you've enabled Smart features in Gmail, just summon Google Assistant on your phone and say "What's my flight status?" or "When's my flight?"
Don't forget video downloads
Jared Newman / Foundry
Do you really want to leave your TV and movie options in the hand of some in-flight infotainment system? Before you head out, prepare to be offline with some video downloads on your phone or tablet. You can save videos for offline viewing in the following apps:
Netflix
Amazon Prime Video
Disney+
Apple TV+
Showtime
Starz
Epix
Hulu
Max
Paramount+
Peacock
Note that for services that offer an ad-supported tier, you'll only be able to download with an ad-free plan.
This story was adapted from Advisorator, Jared's weekly tech advice newsletter. Sign up to get more tech tips every Tuesday.