Do you usually use CCleaner or a similar tool to keep Windows tidy, clean, and trim? We've recommended this particular program in the past, but it's become increasingly intrusive and tedious and is no longer the nice piece of software it once was.
There are plenty of programs that offer similar functionality, but now you have the chance to try something from Microsoft themselves. The free new PC Manager program for Windows 10 and 11 is currently in beta, but you may find it in the Microsoft Store as you read this.
PC Manager is an app that can speed up and clean out your computer with a few simple clicks, including deleting cache files and terminating background processes. It also claims to detect problems with your system, including viruses, malware and other security risks, though it's not an antivirus alternative.
Honestly, the app is mostly a universal interface for features that already exist in various places within Windows, such as Windows Defender, the Disk Cleanup tool, and others. But that doesn't mean it isn't handy. Here's how to use Microsoft's free PC Manager app.
1. Install
Download the program at pcmanager.microsoft.com (if it is not available in the Microsoft Store) and install it in the usual way.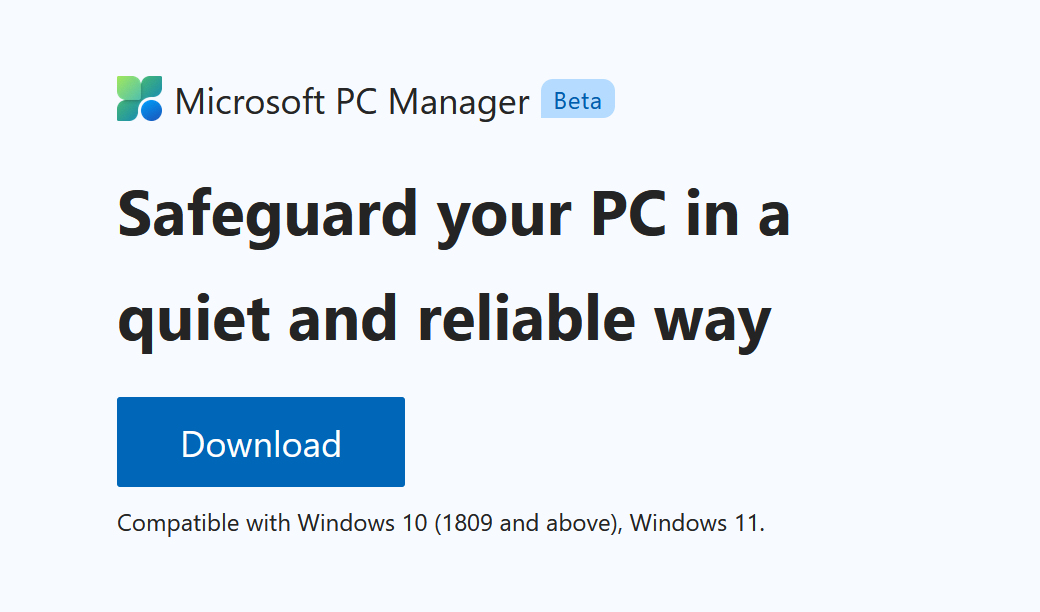 Foundry
2. Run Boost…
On startup, you'll immediately see a large Boost button, which isn't quite as awesome as it sounds. But one click clears all the temporary files off your computer.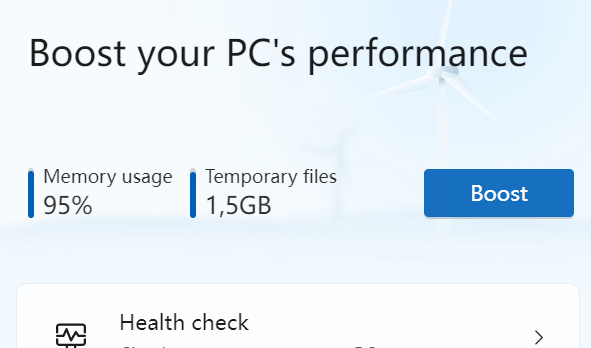 Foundry
3. …and Health
If you select Health Check, PC Manager will conduct a search that takes quite some time, but you'll then be able to perform several clean-up actions.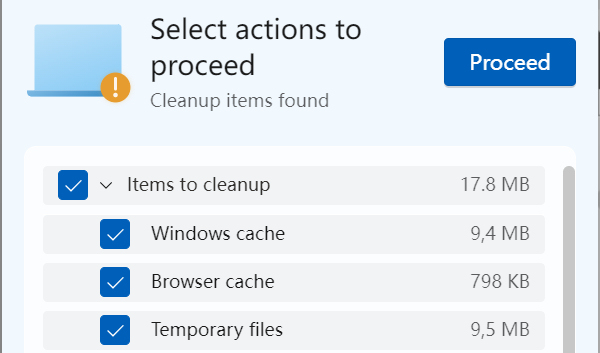 Foundry
4. Find more choices
The other options — Storage management, Process management, and Startup apps — also provide easy ways to switch off things that slow down Windows. Trimming back on unwanted startup apps in particular can dramatically speed up your computer's boot speed, depending on what software you've installed on your PC.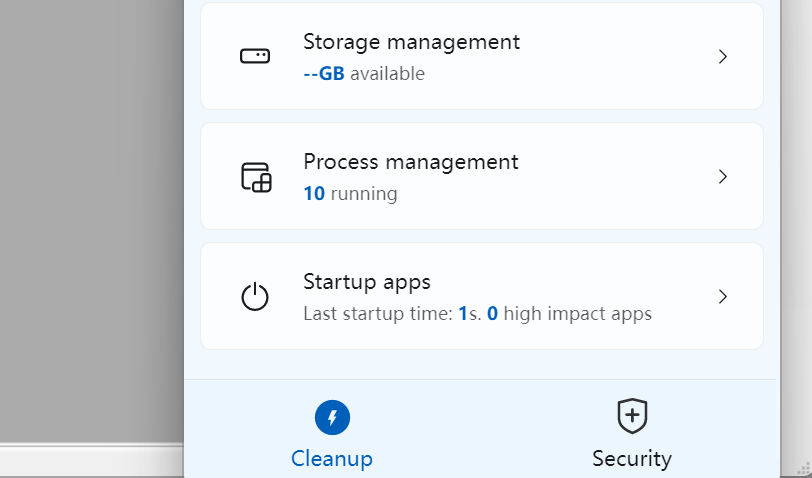 Foundry
Editor's note: This article was translated from Swedish to English, and originally appeared on pcforalla.se.