An energy-efficient computer makes double sense: It not only protects the environment, but also reduces your electricity costs. Here are some tips to make your PC more energy efficient or even to help you plan a new, power-saving system.
First of all, you should pay attention to energy consumption when choosing PC components. An energy-efficient processor, such as the low TDP (Thermal Design Power) models, and an energy-efficient graphics card are critical to reducing power consumption. Also consider the power consumption of other components such as the motherboard, memory, and hard drives.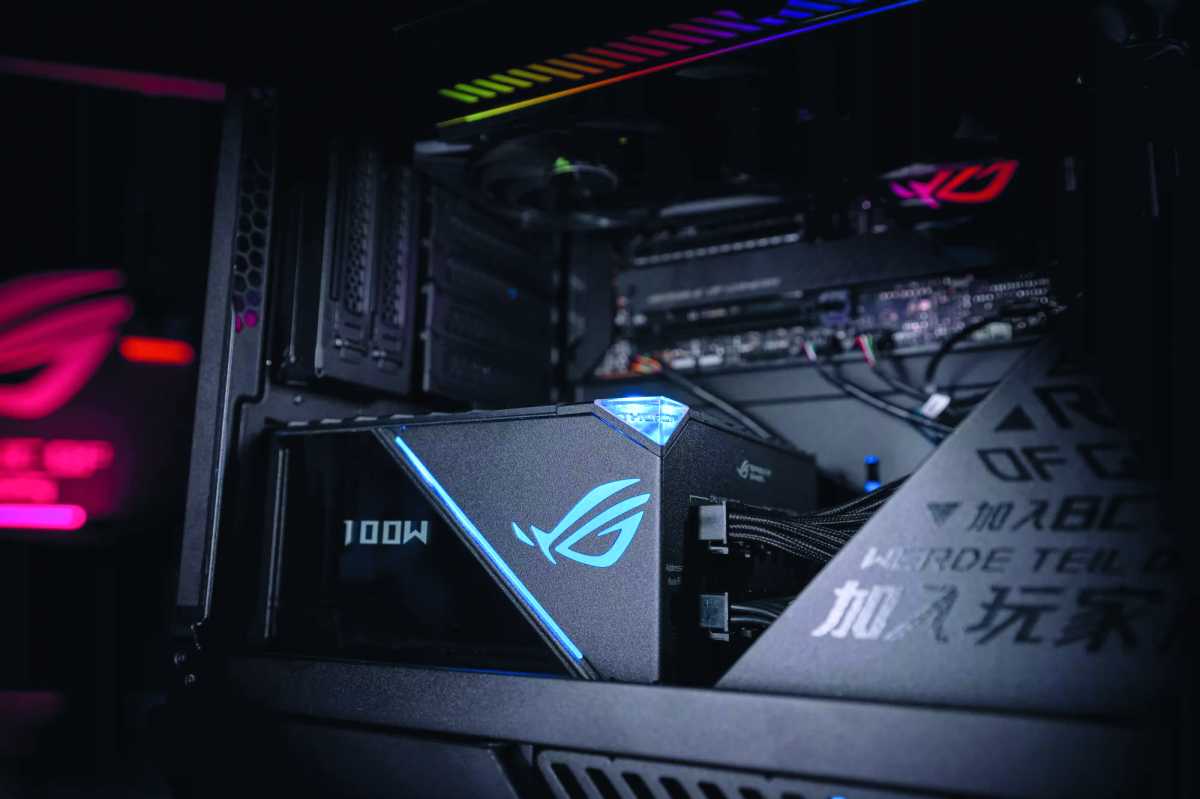 IDG
An efficient power supply unit is another important factor. Look for power supplies with an 80-plus certification, which guarantee an efficiency of at least 80 percent. The higher the certification level (such as 80 Plus Bronze, Silver, Gold, or Platinum), the more efficient the power supply.
In addition to power-saving core components, you can also increase efficiency via your PC's power settings. To do this, adjust the power plan under Windows. Right-click on the Start menu icon and select Power Options. Under Energy Saving Mode you can set the period of time after which the PC switches to energy-saving mode. You can also adjust the advanced power settings to optimize system performance and power consumption.
It's also recommended that you activate the energy-saving functions for the processor and graphics card by adjusting the corresponding settings in your BIOS. These functions—for example, Intel SpeedStep or AMD Cool'n'Quiet—dynamically adjust the performance of the components to the actual requirements in order to reduce energy consumption.
In addition, check the cooling of your PC to ensure that all fans and cooling elements are working efficiently. Good cooling allows components to operate at lower temperatures, which reduces energy consumption. Our guide to setting up your PC fans for maximum system cooling can help. Clean both fans and heatsinks regularly to remove dust and dirt, and also ensure good air circulation in the case. Aim to do so every six months or so, or more often if you smoke or have pets around your PC.
IDG
Finally, you should also adjust your PC usage habits to save energy. Switch off your PC or put it into sleep mode if you aren't going to use it for a longer period of time. Disconnect peripherals that aren't needed all the time and consider switching to energy-efficient alternatives like LED monitors and less RGB lighting.
Tip: DIY PC enthusiasts should check out our feature on essential tools for PC building.
This article was translated from German to English, and originally appeared on pcwelt.de.