Mechanical hard drives are sensitive, precise electromechanical devices consisting of a combination of rotating disks and read/write heads floating above them. Despite their complex construction, they have proven themselves worthy as data carriers. Nevertheless, there are various reasons why a mechanical hard drive can fail.
These include so-called "header crashes." These occur when the read/write head of the hard disk comes into contact with the rotating disk. Header crashes can cause physical damage to the disk and head, resulting in data loss and drive failure.
If the motor fails, nothing will work either. The motor of a hard disk drive (HDD) is responsible for spinning the platters. If it fails, the drive can no longer access the data stored on it. Another reason for HDD failure can be circuit board failure. In this case, the circuit board no longer controls the electrical signals correctly.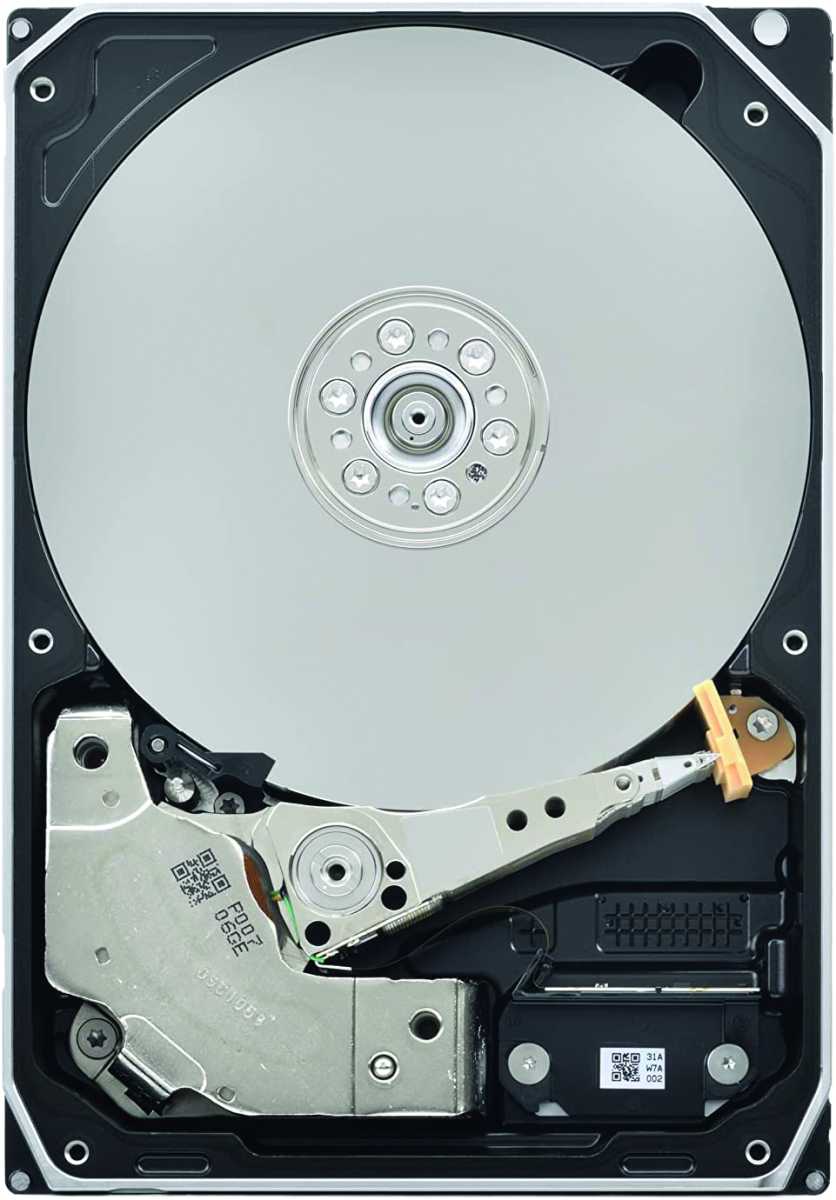 IDG
Wear and tear is a natural factor that can contribute to HDD failure. Over time, mechanical components wear out and can fail. This can be due to normal wear and tear or more serious problems such as vibration.
Physical damage, such as dropping or contact with water or other liquids, can also lead to mechanical failure and data loss. Finally, overheating can also be a major problem for an HDD. If it gets too hot around the drive, failures are often the result. Mostly, however, drive defects do not announce themselves clearly.
But there are warning signals that can indicate an impending defect. These include unusual noises, which can indicate problems with the read/write heads or bearings. Slow performance can also be a sign of difficulty accessing or transferring data.
the best ssds don't suffer from mechanical failures
WD Black SN850X

Price When Reviewed:
$159 for 1TB I $289 for 2TB I $699 for 4TB
Error messages from self-monitoring and reporting functions such as SMART, access problems, or frequent blue screens also indicate that something is wrong with your hard drive.
To prevent HDD failures, it is advisable to take a few precautionary measures. These include keeping the drive cool by placing it in a well-ventilated enclosure and ensuring that air circulation inside the PC is optimized. Avoid exposing the drive to direct sunlight or other sources of heat.
A surge protector can also help protect your drive (and your PC) from voltage spikes and power fluctuations. They can also cause mechanical failures. Modern power supplies should actually take care of protecting connected drives from such events. Nevertheless, a good surge protection strip can't hurt.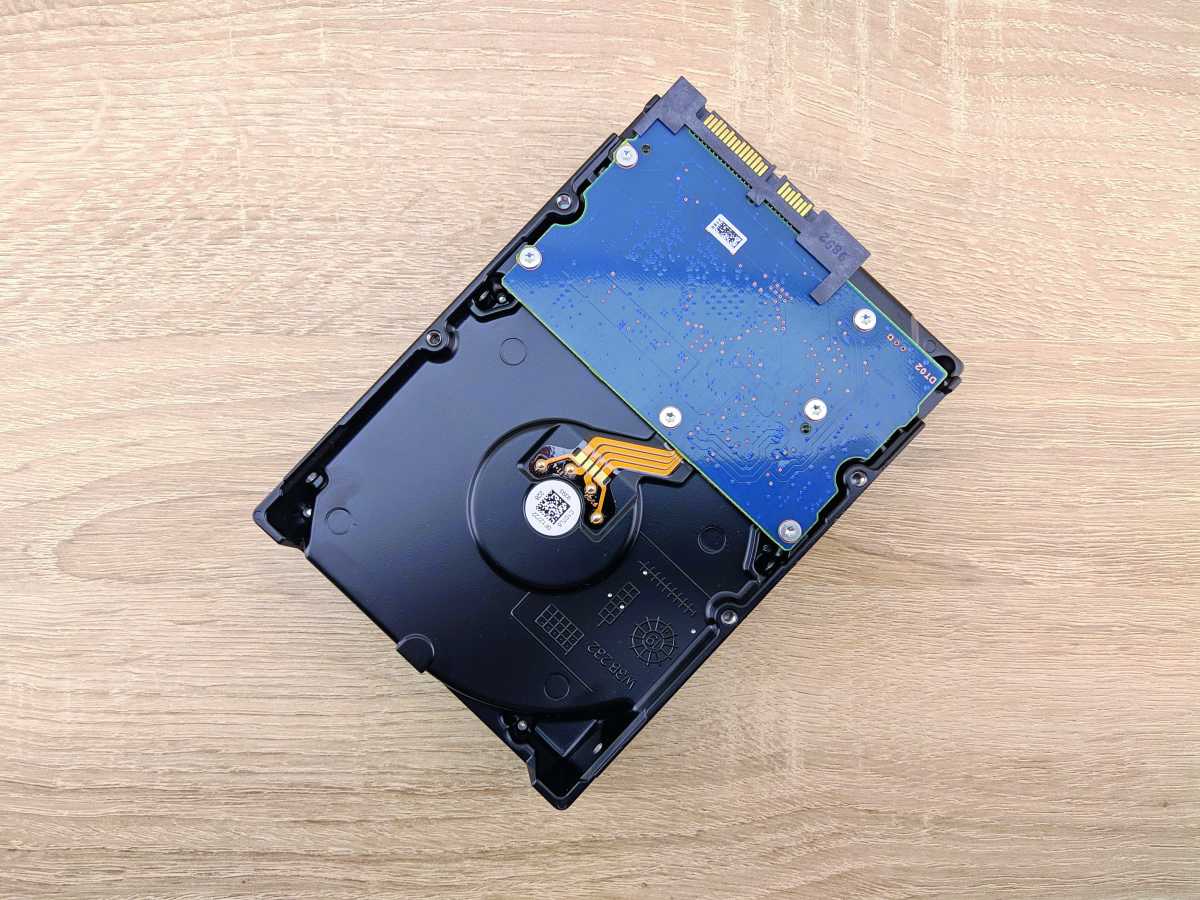 IDG
It is generally advisable to handle your hardware with care. If possible, avoid dropping a hard drive or subjecting it to strong vibrations, especially during operation.
the best budget external ssd
Crucial X6 Portable SSD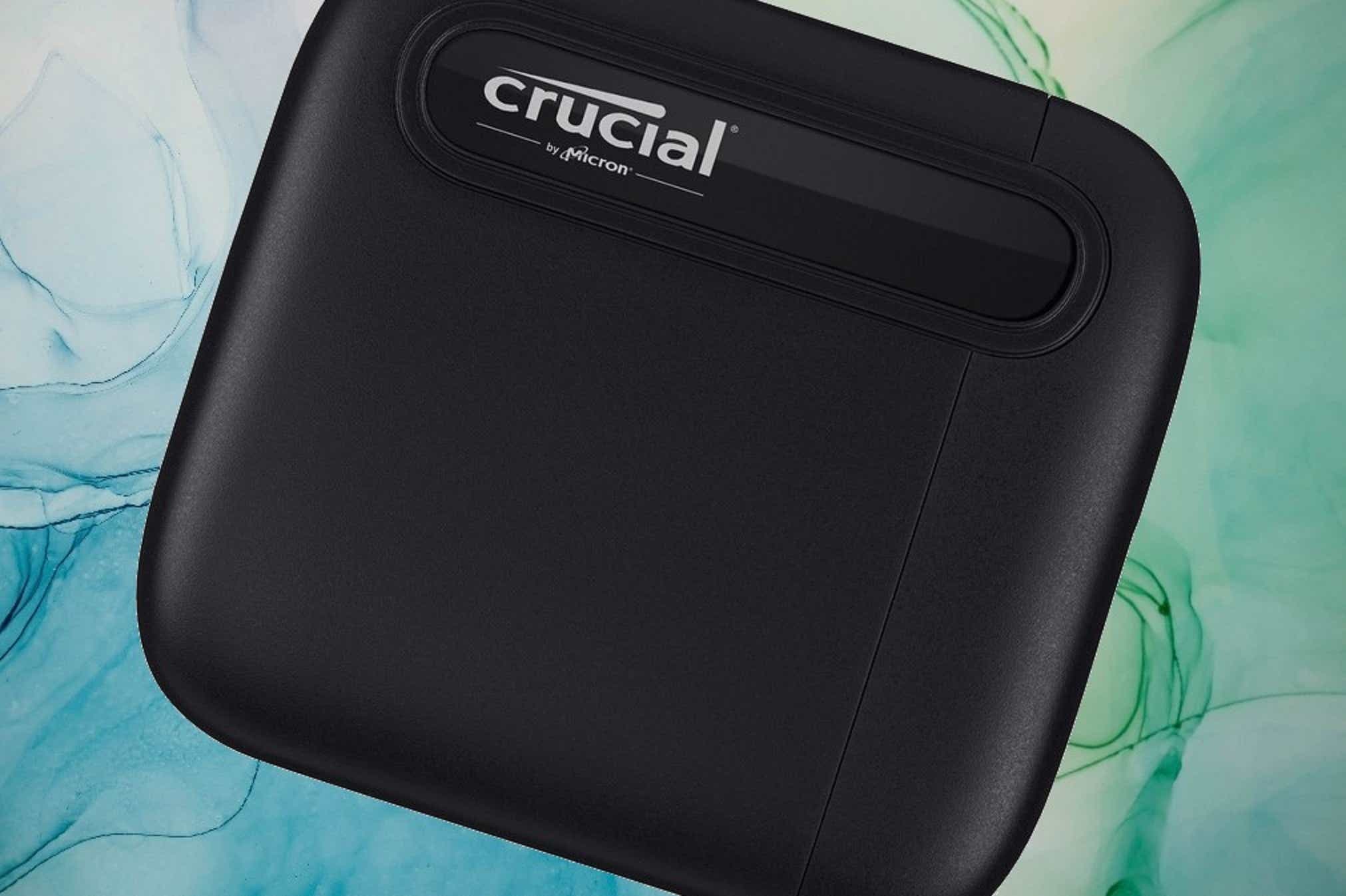 Price When Reviewed:
500GB: $69.99 I 1TB: $109.99 I 2TB: $99.99 I 4TB: $179.99
Regular data backups are essential in order not to lose your important information irretrievably in the event of a drive failure. Please use external drives, network storage, or cloud storage solutions to create regular backups of your data.
Furthermore, always keep your computer clean by regularly cleaning it from dust and dirt. To do this, simply use a compressed air spray or a hoover with special attachments to remove debris inside the PC. Be careful not to damage the sensitive components.
Also, run regular diagnostic tests with a utility tool such as Crystaldiskinfo to keep an eye on your drive's health and detect potential problems early. Our guide explaining how to check and monitor your hard drive's health can point you towards several helpful tools.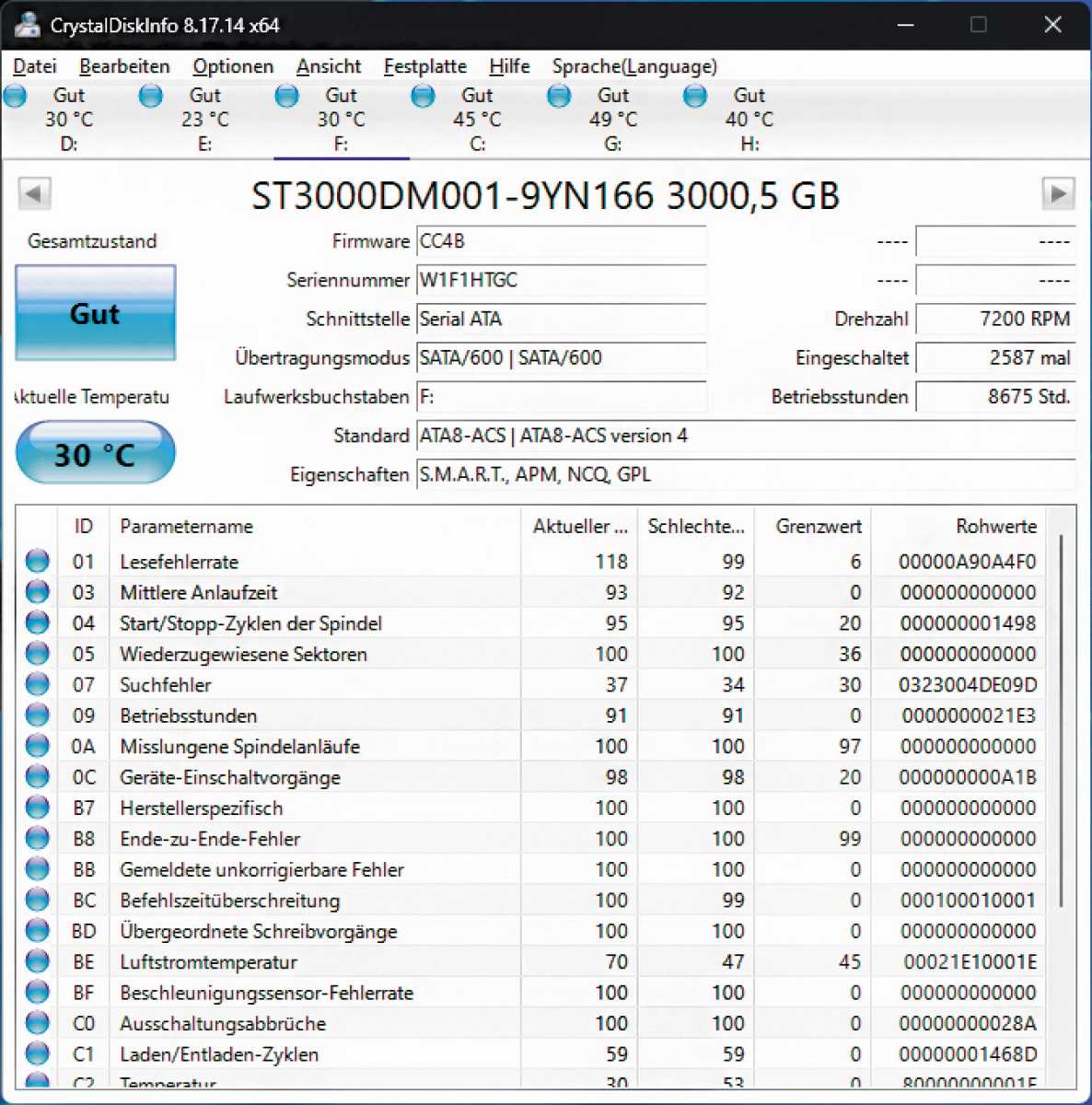 IDG
These tools help you detect mechanical failures in their early stages and subsequently take appropriate measures to prevent them.
Another way to increase the security of your data is to use a RAID array (Redundant Array of Independent Disks). With this array, several drives can be connected together with redundancy. This way, a hard disk can fail without losing your data because the data is mirrored on several data carriers. It is also very unlikely that two drives will fail at the same time, so you always have the option of simply replacing the faulty drive with a new HDD.
In the event that a mechanical drive does fail, there are several options to recover data and get the drive working again. These include, for example, using data recovery software, sending the drive to a professional data recovery service, replacing the faulty components or, finally, replacing the drive completely.
However, it is important to note that data recovery is not always successful because the degree of damage is also very important. Therefore, you should always have a backup so that you do not lose important information in the event of a drive failure.
Further reading: 3 reasons you should still buy a hard drive
This article was translated from German to English, and originally appeared on pcwelt.de.