In most cases, Windows will recognize new hardware you install in your PC and you can just start using it. This works for internal components, such as a network or graphics card, as well as external devices like a scanner.
Usually, the operating system will identify the device, then load and install the correct driver. This can be checked in the Windows Device Manager (right-click the Start button > Device Manager), which normally lists all entries without further instructions.
But what do you do if Windows marks a component with a yellow exclamation mark and attempts to find the right drivers via Windows Update also fails? It is not always immediately clear which hardware is having issues, since a Device Manager entry like as "Other devices -Unknown device" doesn't immediately help.
Instead of guessing and trying out possible drivers willy-nilly, you can use Windows as an identification aid. To do so, open the Device Manager, right-click on the marked entry and select "Properties" in the context menu. Switch to the "Events" tab, highlight the sometimes cryptic device designation in information section at the bottom of the field, and copy it to the clipboard.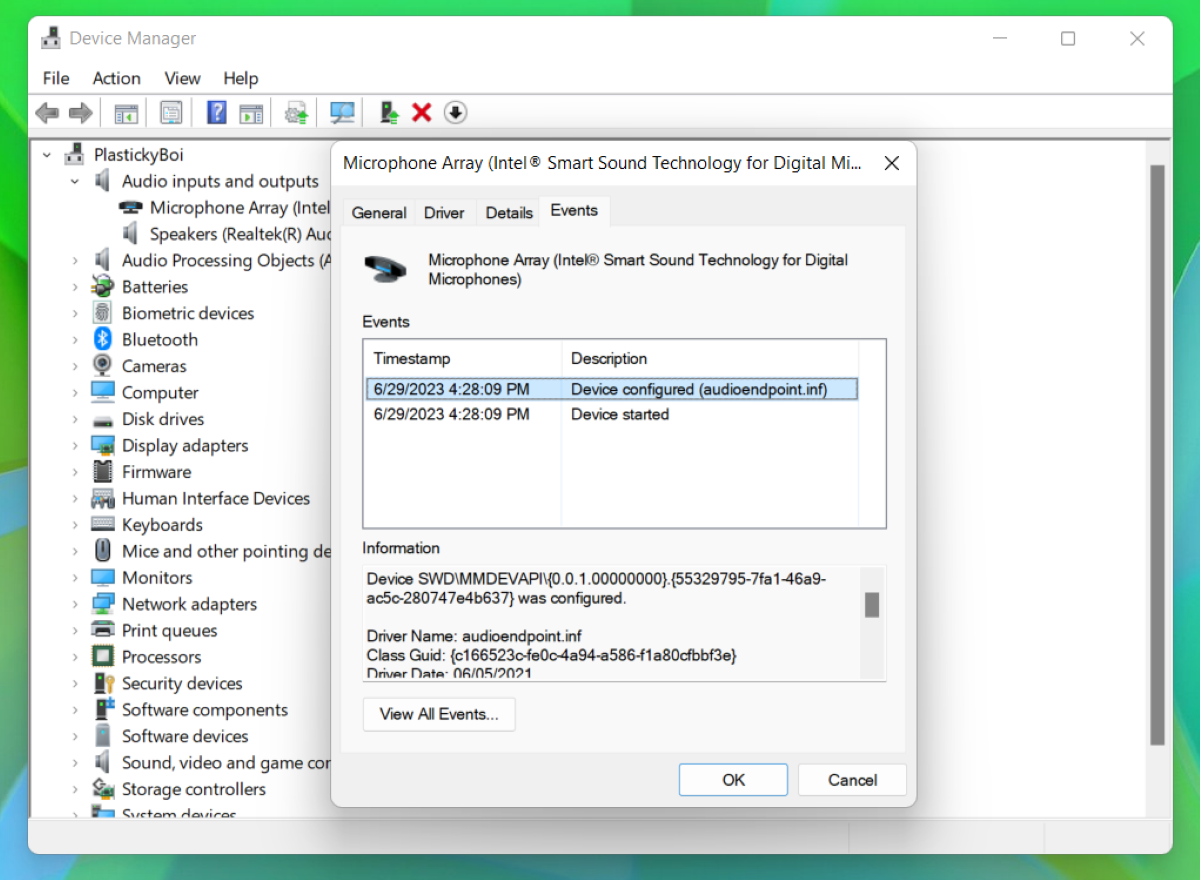 Brad Chacos/IDG
From there, paste that information along with the device manufacturer and, if necessary and possible, the specific device name into a Google search. If the search shows you the name of your component, download the corresponding driver from the support site of your PC or device manufacturer. (Do not download drivers from third-party sites, as they can be hiding malware.)
This article was translated from German to English, and originally appeared on pcwelt.de.