It used to be if you wanted to record the Olympics, all you did was throw a video tape into your VCR, let it run for the five hours of primetime broadcast, and you were done. Today's high-definition Olympics require some more steps for capturing golden moments for your own repeated viewing, but it's certainly doable. We outline how to do it, because conventional DVRs are generally not enough to get the job done.
The issue of recording is a complex one in this modern digital world. "It would be nice to say here's one option, it works for everybody," notes Ken Plotkin, president of Hauppauge Computer Works, a longtime manufacturer of TV tuner options across the globe. "But unfortunately that's not the case."
And for the most part, you'll need to take matters beyond the PC, simply because most digital video recorders today are insufficient to handle the gargantuan storage tasks of recording the Olympics in HD. If you're an Olympics aficionado and want to track multiple sports across the multiple of channels of NBC's coverage, that can be an even bigger problem, and is a problem that goes beyond what NBC's Live Extra app for streaming and limited video-on-demand can offer.
The DVRproblem
Most cable providers offer a digital video recorder for a reasonable extra fee, replacing an ordinary cable box with one that records to hard drive. This option works for short-term storage, but it poses a huge problem for Olympics enthusiasts who want to record every day of competition of sports with multiple events.
Take the examples of swimming and gymnastics: Both sports have events running practically throughout the two-weeks-plus of Olympics competition. Multiply a five-hour primetime broadcast by 17 days, and you see the numbers just don't add up. You'll be able to record on a DVR, sure, but you'll likely have to sacrifice other recordings, and you'll only be able to hold recordings for a couple of days back, at most.
Many cable DVRs top out at just 20 hours of storage, and have just 120GB to 160GB of storage inside; newer models could have up to 500GB, but that's still not enough to record the Olympics. Generally you have to record primetime Olympics broadcasts in their full five hour blocks, given the program-block nature of DVR recording and the not-so-minor detail that you don't know when your favorite sport will pop up throughout the broadcast.
Some cable set-top boxes can support external DVR expander hard drives from Seagate and Western Digital, which via USB or eSATA. Sadly, the cable companies often disable these ports; and even when they are active, you may not have access to that particular box are in your particular location. (As an example, see this thread of customer frustration from Comcast's support forums.) DVR expander drives are only temporary solutions, since they take your DVR's hard drive and create a single drive volume between it and the extra hard drive. That means when the time comes to change your box or you move, all of your content—including what's on the external hard drive—goes away with the box.
There is a DVR option that's an exception, however—the capacious $400 TiVo Premiere XL4 DVR. This model has 2TB of storage for up to 300 hours of high-definition recording. The catch? You have to pay $15 for monthly TiVo service (with one-year contract). TiVo does provide some ways to export content, once you jump through hoops.
So what else to do? Take your TV signal to your computer.
Recording HD on your PC
When it comes to recording high-definition content on your PC, though, things can get a bit tricky. This is because of various content protection and rights issues when you make an all-digital TV connection. There are four approaches to recording high-definition television content on your computer: Using an ATSC tuner for tapping over-the-air broadcasts, using a ClearQAM tuner for accessing basic digital cable TV, using an external recorder connected to your cable or satellite receiver box via component video, and finally, using a CableCard TV tuner.
The first two scenarios can typically use the same USB hardware peripheral, you just get the content differently. The big question for you will be whether you're able to get get the signal: Freely distributed over-the-air broadcasts are available in about 180 markets nationwide markets, but you also need to be in a location where you can get reception from a channel's broadcast tower to an antennae. If this works for you, it could be your best bet for recording the Olympics in HD. The signal won't have any extra compression, which you'll find on the cable and satellite networks. The ATSC broadcast also carries no content protection, so once you record something you can use move and edit that content however you'd like. A dongle, such as the WinTV-HVR-950Q offered by Hauppauge, should set you back $79, and can work with even older systems that lack today's processor and graphics oomph.
If you connect using the ClearQAM tuner, such as the one that's also inside the WinTV-HVR-950Q, you can record the basic channels on digital cable networks. The FCC today does not allow cable operators to encrypt basic cable, so if you have a TV tuner with ClearQAM, you can record the NBC primetime stream directly. (This approach isn't an option if you live in New York regions served by Cablevision, though, since Cablevision is the only cable operator that has been allowed to encrypt the basic cable stream.) You can also record other cable stations, so long as they are not encrypted by the channel using a broadcast flag and cable provider in a way that won't allow you to watch content over component video. For example, premium stations such as HBO do not allow this.
This third approach relies on the analog back door for recording HD content. You can take your cable TV signal and then output it via component video (and optical audio, too) to a box such as Hauppauge's $199 HD PVR External USB, or Elgato's EyeTV HD (specifically for Macs). You can take the recorded content and find tools to optimize the video for use on a phone or tablet. Hauppauge's own WinTV 7 app will stream content to iOS using h.264 video, or using Flash via a Web browser. Or, you can choose to record content locally h.264on your PC and then edit that file as you wish, or burn a Blu-ray. (Mac users have to pay $29 more for the Mac recording app.) And it provides a way to record everything from the Olympics to video gameplay or content from a satellite service. Content captured via component video is not hampered by the broadcast flag permissions.
The final option is a great choice if you plan to use your content on your Windows 7 PC. To get started, you'll need to first obtain a CableCard from your cable provider, typically at a cost of a few dollars a month. Then, you can use that CableCard inside a USB-connected external TV tuner card, such as Hauppauge's WinTV-DCR-2650 or Ceton's InfiniTV 4 or SiliconDust HDHomeRun Prime HDHR3-CC.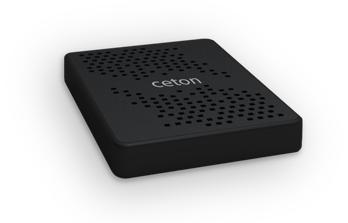 To use these options, you'll be tapping into Windows 7's Windows Media Center. Microsoft's recommended minimum specs are a bit broad, but the company does specify that you'll want at least a dual-core CPU, 2GB of RAM, and a graphics card that supports content protection and hardware acceleration (although most integrated graphics on systems from the past couple of years should meet these requirements). You'll also need a monitor that supports HDCP (High-Definition Content Protection), so if you have an older monitor in your desktop setup, it will not work.
The video you capture remains encrypted on your hard drive, and can be played using Windows Media Center, but not elsewhere. You could also potentially get bootstrapped by broadcast flags that limit what you can do with the content.
Whichever of these paths you choose, there may be a bit of tinkering to get it working just right. But that's the tradeoff for being able to immerse yourself in your favorite Olympics sports moments again and again.
This story, "Recording the Olympics in HD" was originally published by TechHive.