The manufacturers of Wi-Fi devices want to do the work for you: That's why they deliver routers and repeaters with numerous presettings so that you don't have to spend time setting them up and adapting them to your home network.
But what is well-intentioned can have nasty consequences: For example, preset passwords can jeopardize the security of your network. And the improper placement of routers and repeaters can hinder the fast data transfer in the Wi-Fi.
If you make such Wi-Fi mistakes, even the best devices can't help you. That's why you shouldn't always rely on the convenient automatic mechanisms, but instead try to improve the speed and security of your Wi-Fi yourself. This article shows you how to do this.
The preset Wi-Fi password is unchanged
A supremely powerful gaming router
TP-Link GX90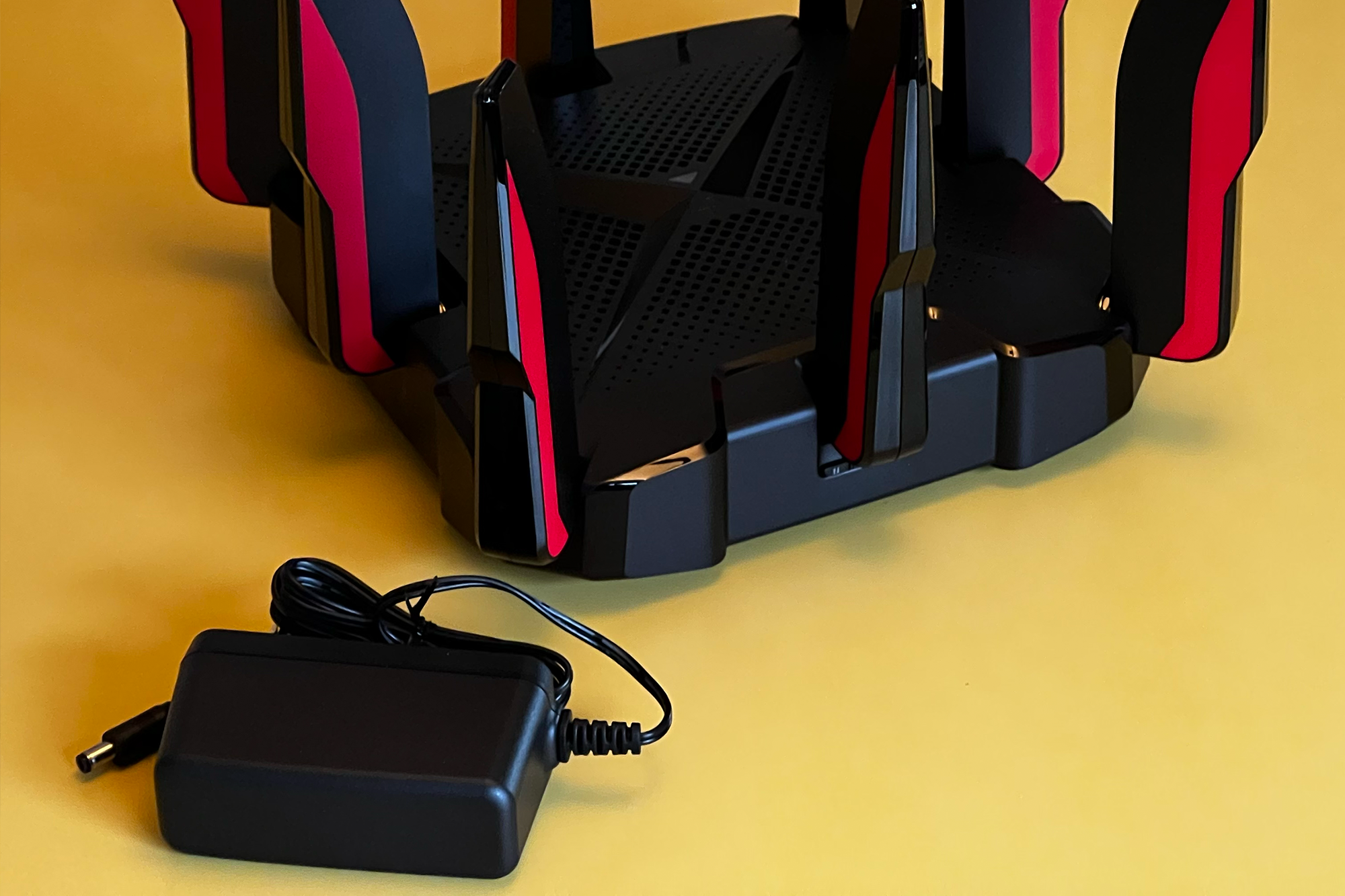 Price When Reviewed:
$249.99
Why is this a problem? With many routers, you don't have to think up a Wi-Fi password. Manufacturers sell them with a pre-configured, individual password that is often written on the bottom of the router box. Often there is also a password card in the router box, which is then placed somewhere near the PC or pinned to the wall.
This way, everyone in your home can find out the Wi-Fi password: Guests, acquaintances, or friends of your children take a photo of it, for example, with their smartphone. They then have access to your Wi-Fi and your home network—even outside your home, depending on the range of your Wi-Fi.
Everything that these people do via your internet access initially falls back on you as the connection owner—for example, unauthorized downloads. In addition, the unwanted guests can access devices on your home network—such as NAS, IP camera, and printer.
How you fix the problem: You should always change the default Wi-Fipassword of the router—preferably when you set it up. If you change the password later, you will have to enter the new password again for all Wi-Fi clients that were already connected to the router.
Avoid keeping your password displayed where others can see it, such as on the router, pinning it to the wall, or similar.
For friends and visitors, it is best to activate the guest Wi-Fi in the router, through which they can access the internet, but not your home network. You should also secure this additional wireless network with a different password.
The access password for the router menu is unchanged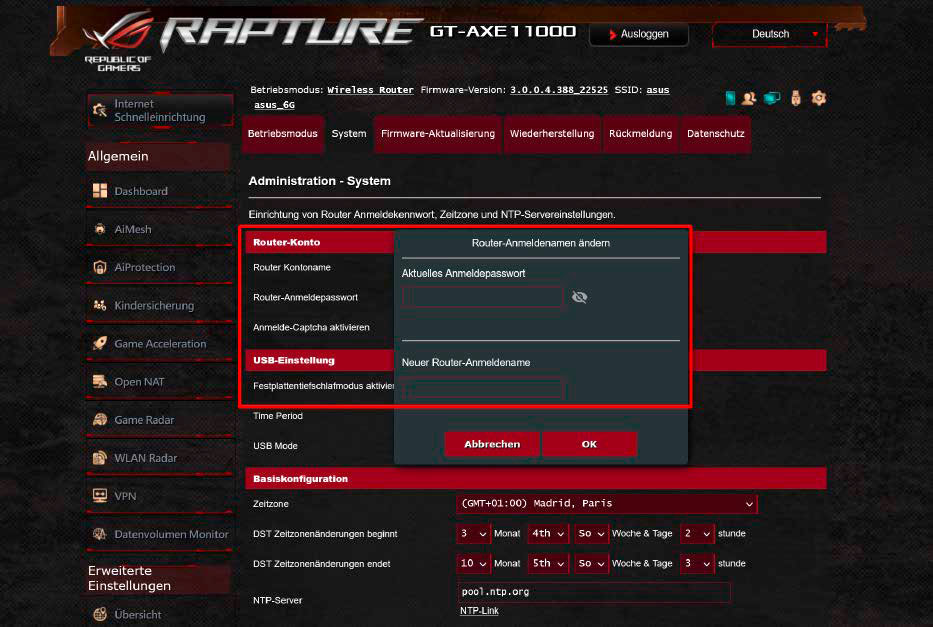 IDG
Why is this a problem? You should definitely secure access to the router menu: This is because the basic settings for network security can be defined there—or they can be overridden by a third party if they get into the menu.
However, many manufacturers do not protect the menu access sufficiently: Either they use a standard password for all devices, which can be found quickly with an internet search or even directly on the manufacturer's website. Even if they assign an individual access password for each device, this is usually written on the bottom of the router housing—similar to the Wi-Fi password. This way, anyone in your home can access the router's menu and change settings.
How you fix the problem: In addition to the Wi-Fi password, you should always change the preset access password for the router menu. If the menu also requires a user name, change it as well, because in many cases it is simply "admin."
Many router models make you aware of this when you first set them up; ideally, you will then not be able to continue the configuration without first assigning a secure password.
The WPS function in the router remains activated all the time
Why is this a problem? WPS is the easiest way to connect a Wi-Fi client to the router. But this doesn't just apply to your devices: Anyone who has physical access to your router can use it to get into your home network in a few seconds if they press the WPS button on the router in an unguarded moment.
How you fix the problem: Only use the practical WPS function when setting up the router in order to conveniently connect all WPS-enabled Wi-Fi clients to the router. Afterwards, you should switch off WPS in the router settings. If you want to integrate a new Wi-Fi client, you can temporarily switch WPS back on in the router if necessary. This may seem awkward, but it increases network security, especially in households with several people. Especially since it does not happen too often that you integrate a new Wi-Fi device into the home network.
Your Wi-Fi is open to friends and visitors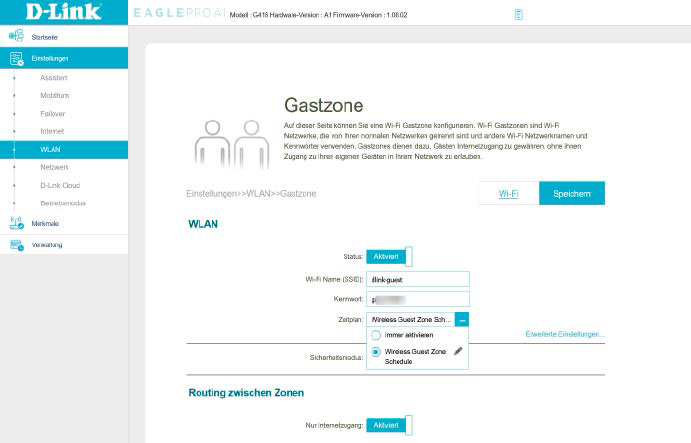 IDG
Why is this a problem? It is now standard for visitors to have Wi-Fi access, and not just in hotels and restaurants. Many guests also expect this when they come to your home—for example, to present holiday photos on their smartphone, to watch a funny YouTube video, or to play their new favorite song. However, if you let the visitors into your Wi-Fi by telling them the password, curious contemporaries can not only take a look at the picture collection on your NAS, for example, but inadvertently smuggle malware onto your network.
How you fix the problem: The safest way to offer visitors internet access at home is to use the guest Wi-Fi. Every Wi-Fi router has this function. This Wi-Fi is secure because it is separate from the home network: The devices in the guest Wi-Fi can access the internet, but cannot access your home network because both networks have a different IP address range.
Activate the guest Wi-Fi in the router menu and give it a simple but meaningful name—for example, "Wi-Fi for my guests."
If you want to prevent people outside your home from using this Wi-Fi because your wireless network extends to the outside, encrypt it using the WPA2 standard with a password that is different from that of your home network Wi-Fi.
Some routers offer additional security measures for the guest Wi-Fi: For example, you can specify how long it should remain switched on or that it should automatically deactivate when no devices are connected to it.
The Wi-Fi router is in the cupboard or behind the shelf
An excellent mesh wi-fi 6e system
Eero Pro 6E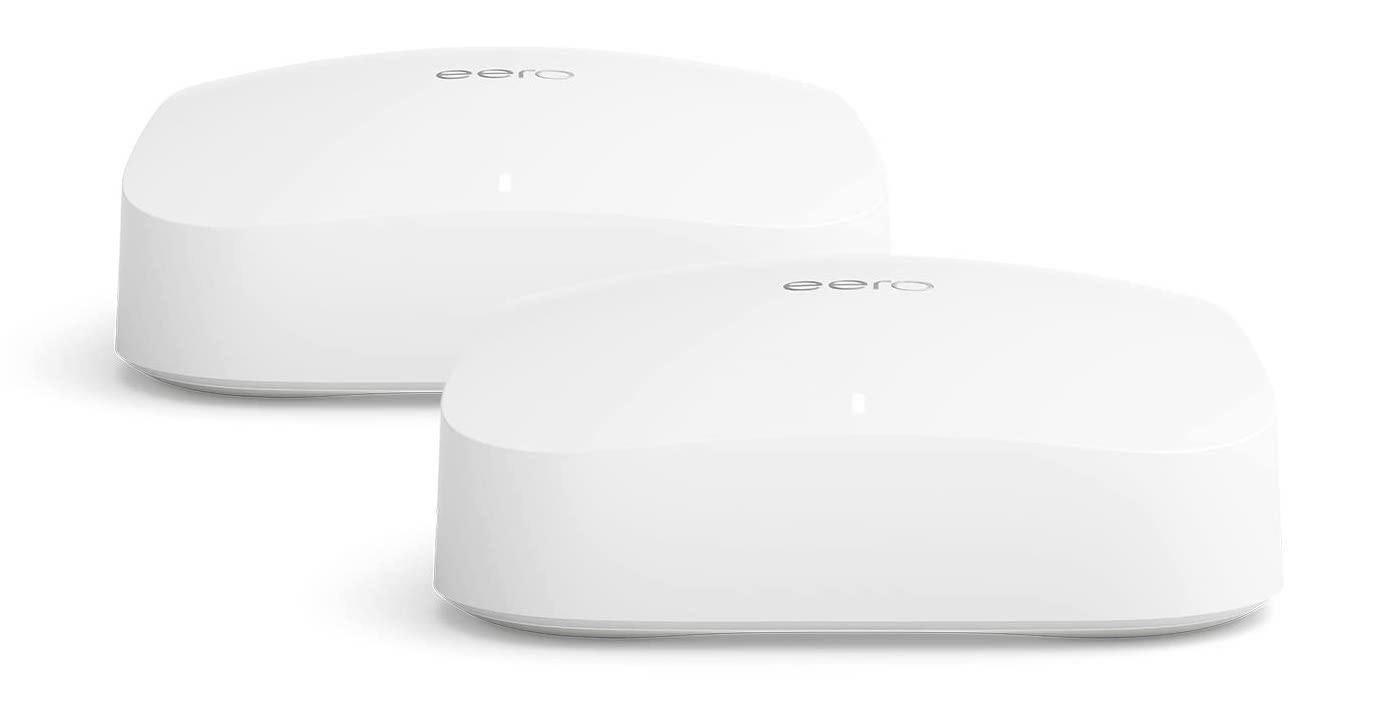 Price When Reviewed:
1-pack: $299 | 2-pack: $499 | 3-pack: $699
Why is this a problem? Most Wi-Fi routers aren't exactly attractive as furnishing. Therefore, it is not far-fetched to think of banishing them from sight. However, the transmitting/receiving performance of a Wi-Fi router drops significantly if you place the device in an enclosed area such as a cupboard, a desk, or a box, or hide it behind a filled bookshelf.
How you fix the problem: A Wi-Fi router should be placed as freely and elevated as possible—this way its radio signals can spread undisturbed in all directions of the environment to reach the connected Wi-Fi devices without hindrance. If you don't have this optimal a location, there should at least be no major obstacles in the main radio direction of the router, i.e. where most WLAN clients are located as seen from the router.
Some routers can also be mounted higher up on the inside of a wall using a suitable wall mount. Many router manufacturers also offer their own smartphone app for setting up the device or for Wi-Fi analysis, which can be used to assess the location of the router.
The router treats all Wi-Fi clients equally
Why is this a problem? A router normally supplies each active client with the best currently available internet bandwidth. This becomes a problem when many clients transmit data to the internet at the same time. It can happen, for example, that a client that starts an extensive upload or download occupies the entire bandwidth of the internet connection for a short time, so that other clients go empty.
If you are surfing the internet or writing an email with such a client, you will not notice this at first. However, if you are taking part in a video conference, this can lead to poorer picture and sound quality or even to the termination of the connection.
How you fix the problem: In every home network there are Wi-Fi clients whose transmission performance is more important than that of other devices. Depending on the purpose, this can be the work PC in the home office or the game console for online gaming. To ensure that the router transmits the data of these important Wi-Fi clients faster, use the QoS (Quality of Service) function, also referred to as "prioritization" in many router menus.
Depending on the router, you can specify certain devices here that the router should prioritize, or specify applications such as video conferencing, internet telephony or streaming that should have priority. To do this, it is best to create a priority rule in the router menu.
Prioritization of this type is only possible if the router actually works in router mode and not as an access point, repeater, or so-called IP client.
This article was translated from German to English, and originally appeared on pcwelt.de. As such, some of the screenshots above still appear in German.