Nvidia introduced Video Super Resolution early in 2023, leveraging the AI tensor cores inside of its GeForce RTX graphics cards to intelligently upscale and clean up grainy videos. We tested the feature and declared that using Video Super resolution is like going from VHS to Blu-ray. VSR is particularly useful for older video content that doesn't look great on modern screens with high resolutions. The technology is also useful if you don't have enough internet bandwidth for higher resolutions.
You need an rtx 30/40-series gpu for vsr
GeForce RTX 4070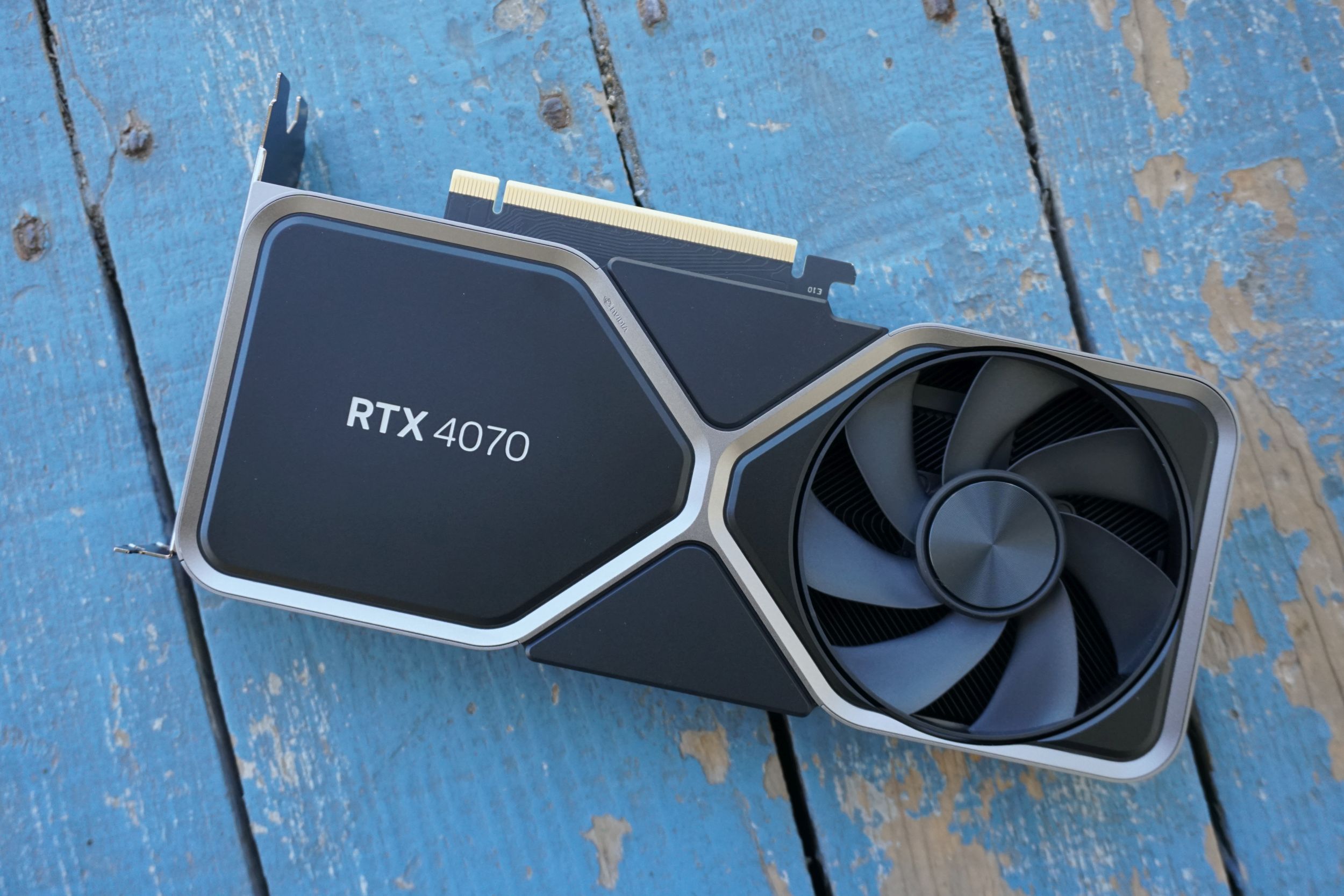 Price When Reviewed:
$599
Similar to Nvidia's well-known DLSS (Deep Learning Super Sampling) and DLAA (Deep Learning Anti-Aliasing) technologies, Nvidia relies on machine learning to improve image quality. To use VSR, you need an Nvidia GeForce graphics card from the RTX 30- or RTX 40-series series, the Google Chrome or Microsoft Edge browsers for online videos, VLC for local videos, and the latest Nvidia Game Ready or Studio drivers.
It is unclear why the RTX 20-series GPUs are excluded, although these graphics chips are also DLSS-capable and presumably have suitable hardware for VSR. It's possible that Nvidia will also support these graphics cards in the future, however.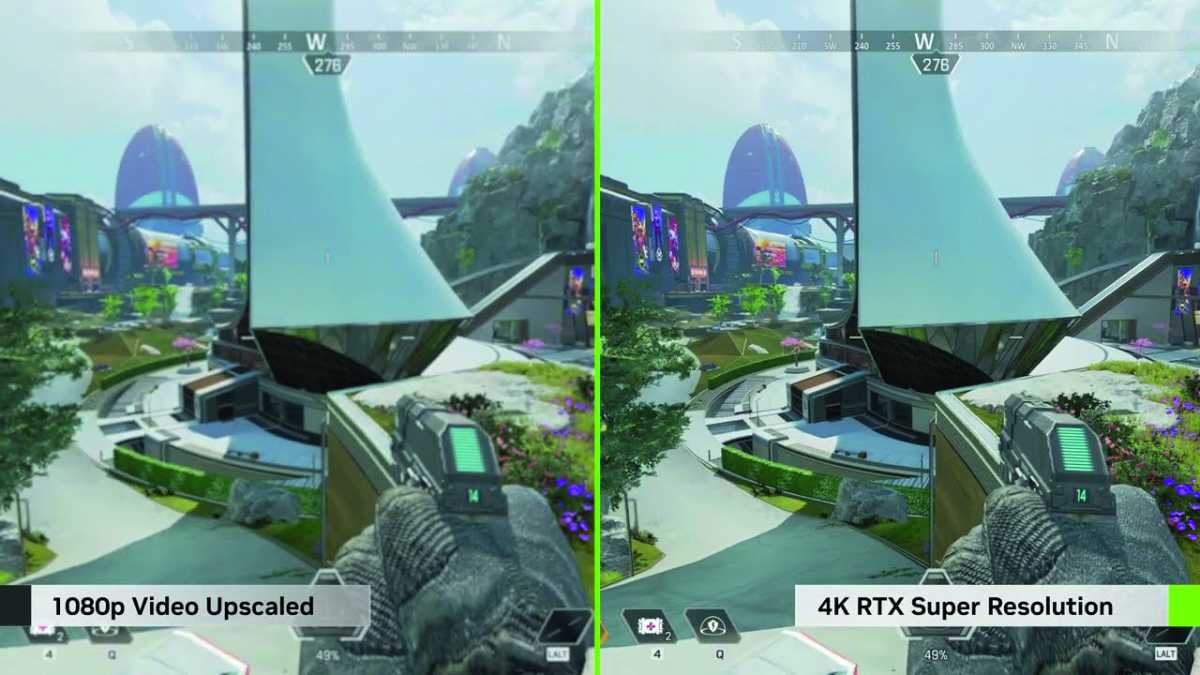 IDG
To activate VSR, first open the Nvidia Control Panel by right-clicking on the desktop selecting its entry in the context menu. In the left sidebar of the Nvidia Control Panel, navigate to "Video" under "Customize video settings" and activate the "Super resolution" checkbox under "RTX video enhancement."
Nvidia
In the "Quality" drop-down menu you can select the desired level of upscaling. Note here that a higher level provides better results, but also requires more GPU resources, as we explained in our deep-dive testing of Video Super Resolution. Once you've made your changes, click on "Apply" and close the control panel.
Then open your browser (or VLC) and start a video of your choice that has a resolution between 360p and 1440p. VSR comes into play automatically when you play the video in full-screen mode. This way you can save bandwidth or enjoy your favorite videos on YouTube in high resolution that better suits your high-resolution monitor.
IDG
This article has been translated from German to English and originally appeared on pcwelt.de.