ChatGPT may have taken the world by storm, but it's far from the only AI writing solution on the market. Whether you're working on blogs, business ideas, cover letters, ads, social media, product descriptions, SEO content, or practically anything else, you can harness the power of AI on a budget with Write Bot.
Write Bot's machine learning algorithms and natural language processing techniques generate content fast. What might have taken you hours to produce, or cost you hundreds to have a hired writer do, now takes you just seconds.
All you have to do is fill in the blank spaces with as much or as little detail as you'd like and Write Bot will create a foundation, delivering content in a ready-to-use format. If you don't like the result, just ad more detail in the blank and Write Bot will hone what it has already done to get closer to a finished draft. When all is said and done, you can take the wheel from your device to polish and publish.
Simplify all of your writing needs with Write Bot AI Content Creator. Right now, you can get it for life for 92% off $539 at just $39.99.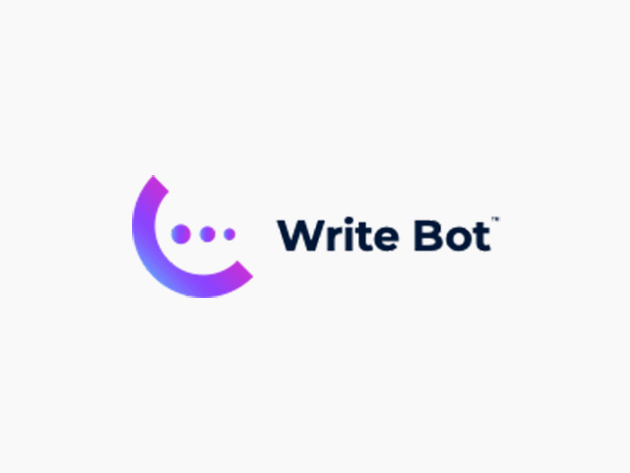 Write Bot™ Harness the Power of AI Content Creation: Lifetime Pro Subscription – $39.99
Prices are subject to change.