When you were younger, it was easier to pick up just about any new skill. These days, that's not the case, but it doesn't mean you don't still want to learn new things. Fortunately, technology has made it easier to pick up some new skills, like learning the piano.
Skoove is the premium online platform that has helped more than one million people learn the piano and take their skills to the next level. It has earned 4.4/5 stars on the Google Play Store, 4.5/5 stars on the App Store, and Forbes writes, "Unlike various other music-learning apps, Skoove's virtual guide takes the learner through each lesson, and provides real-time feedback that listens to the player as they practice."
With Skoove, you can learn your way, with access to more than 400 lessons and thousands of instructional videos that are supported by artificial intelligence to give you real-time feedback. Whether you want to learn notes and chords or practice by learning songs by artists as eclectic as The Beatles and Bach, Skoove tailors your learning experience to be the best possible for you.
Learn the piano online. Right now, you can get a lifetime subscription to Skoove Premium Piano Lessons for half off $300 at just $149.99.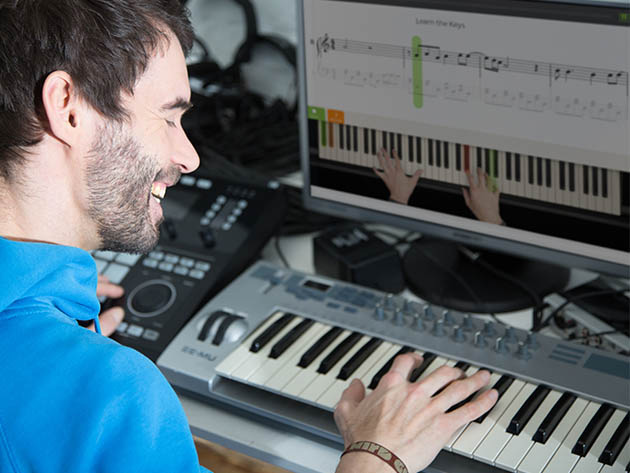 Skoove Premium Piano Lessons: Lifetime Subscription – $149.99
Prices are subject to change.