Some tech purchases are no-brainers when getting ready for a fresh school year, like buying a new laptop or Chromebook. But other back-to-school products aren't quite as obvious. They might seem purely optional—stuff you buy if you have money to throw around.
But don't be so quick to ignore tech accessories, especially if you're often zigzagging across a college campus. Add in part-time work and the demands of a social life, and the right gear can help you keep your sanity.
Further reading: 9 essential back-to-school laptop accessories for under $100
Laptop stand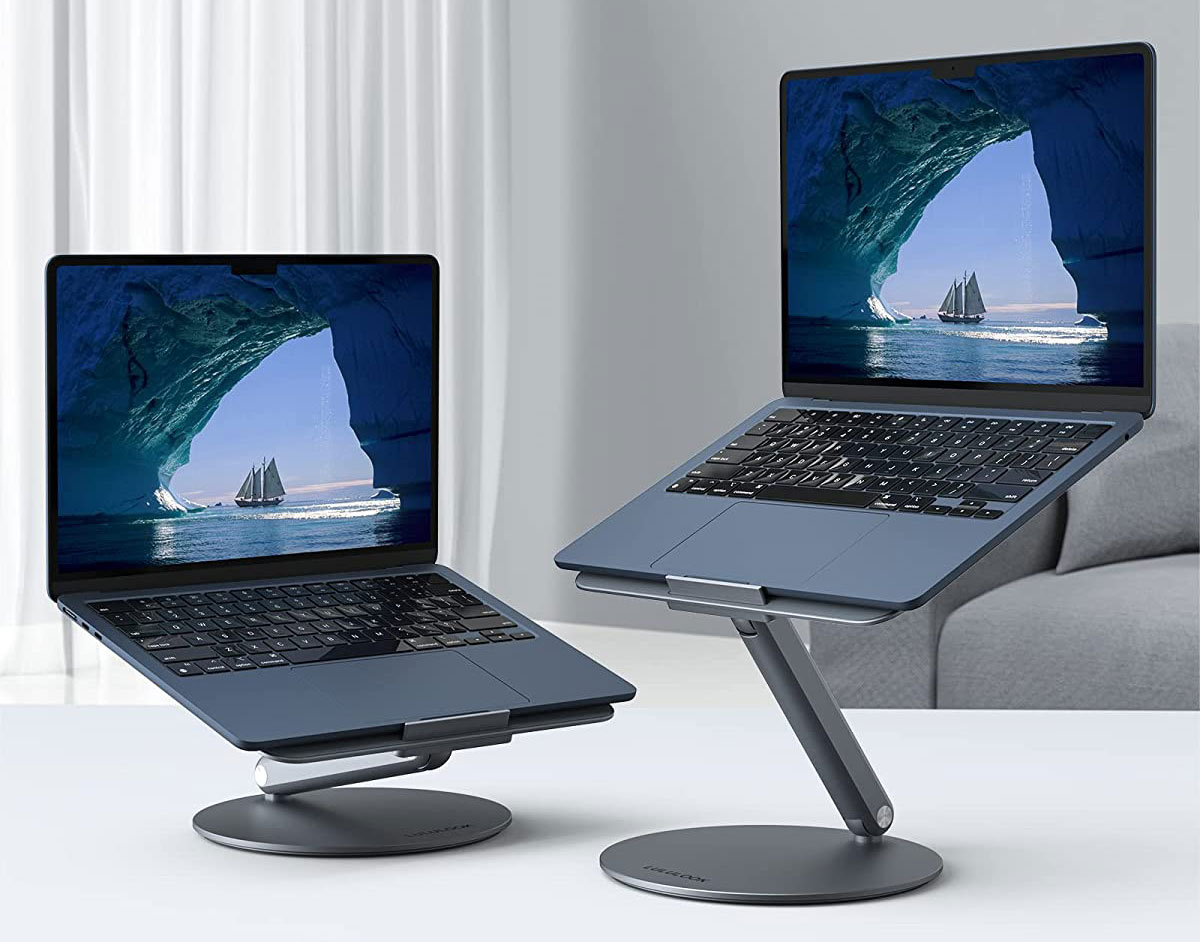 Lululook
A laptop stand will not only free up desk space, but improve the ergonomics of your setup. You want your laptop screen at a height that prevents hunching or bad posture, especially if you often have long study and homework sessions. It also makes a dual-screen setup with a separate monitor less awkward. The great thing is that laptop stands aren't expensive, and you can even pick up an ultra compact one that travels well. Take it from an old person—caring for yourself now is wise, because your body adds up your discomfort over time and hands you a fat bill later on.
Bluetooth keyboard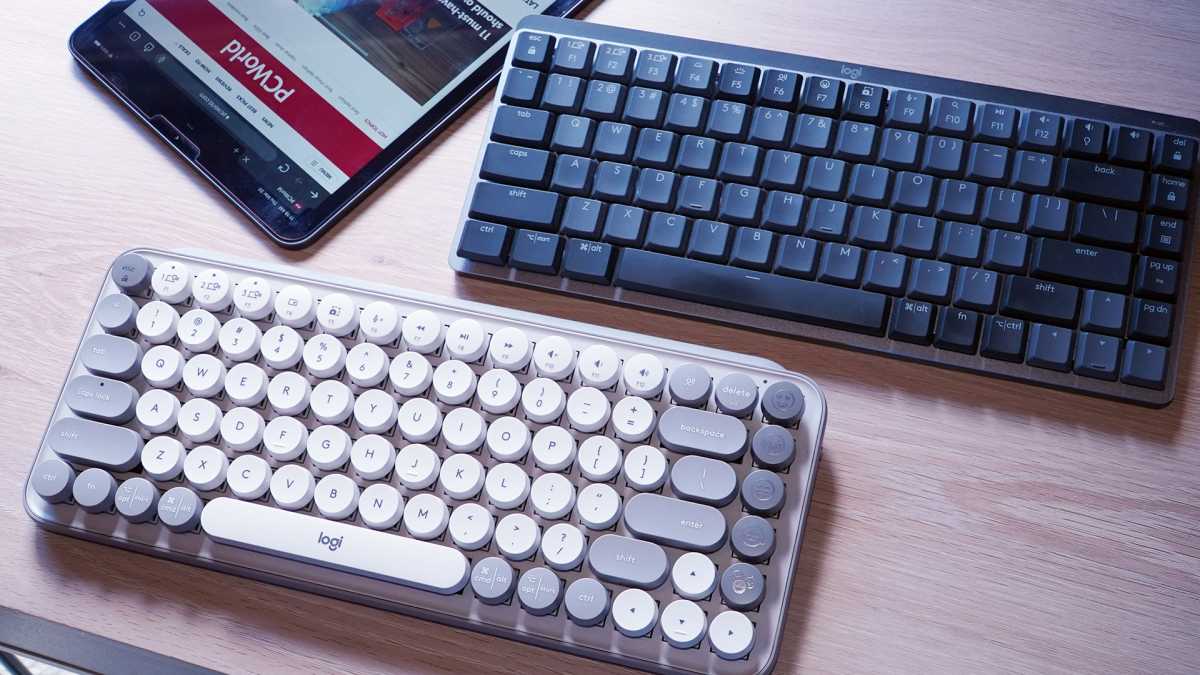 Michael Crider/IDG
Cable clutter can be a real downer—especially if you're stuck in a tiny room shared with another person. A Bluetooth keyboard with multi-device support streamlines your desk space and also lets you hop quickly between a PC, tablet, and phone. A good lightweight option like the Logitech MX Keys Mini can also be taken on the go, too. Not planning to head anywhere? A heftier model with mechanical switches (like those from Keychron) is better for gaming and long typing sessions.
Noise-canceling headphones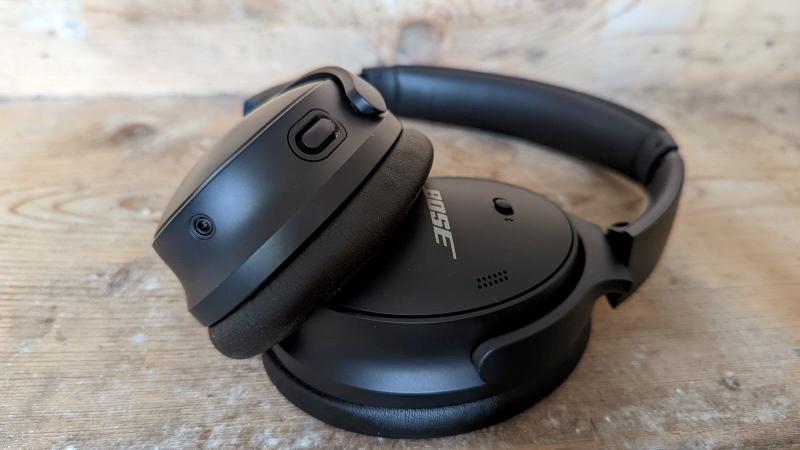 Chris Martin
A good pair of noise-canceling headphones can help you keep focused as you study, while also maintaining the peace inside a crowded home or dorm. (No need to argue if everyone's content.) Over-the-ear cans have longer battery life—the top models like the Bose QuietComfort 45 and Sony WH-1000XM5 get between 20 to 30 hours runtime—making them better for long playback sessions and situations where you can't charge as often. Even models that cost half as much, like Anker's Soundcore Space Q45, will run as long and still sound pretty good.
Meanwhile, ANC earbuds travel extremely well, making them easy to tote around for shorter but more frequent trips out of the house. And you have no end of choice, with the Bose QuietComfort Earbuds II, Sony WF-1000XM5, and Apple AirPods Pro just a few excellent options at the top end.
Tablet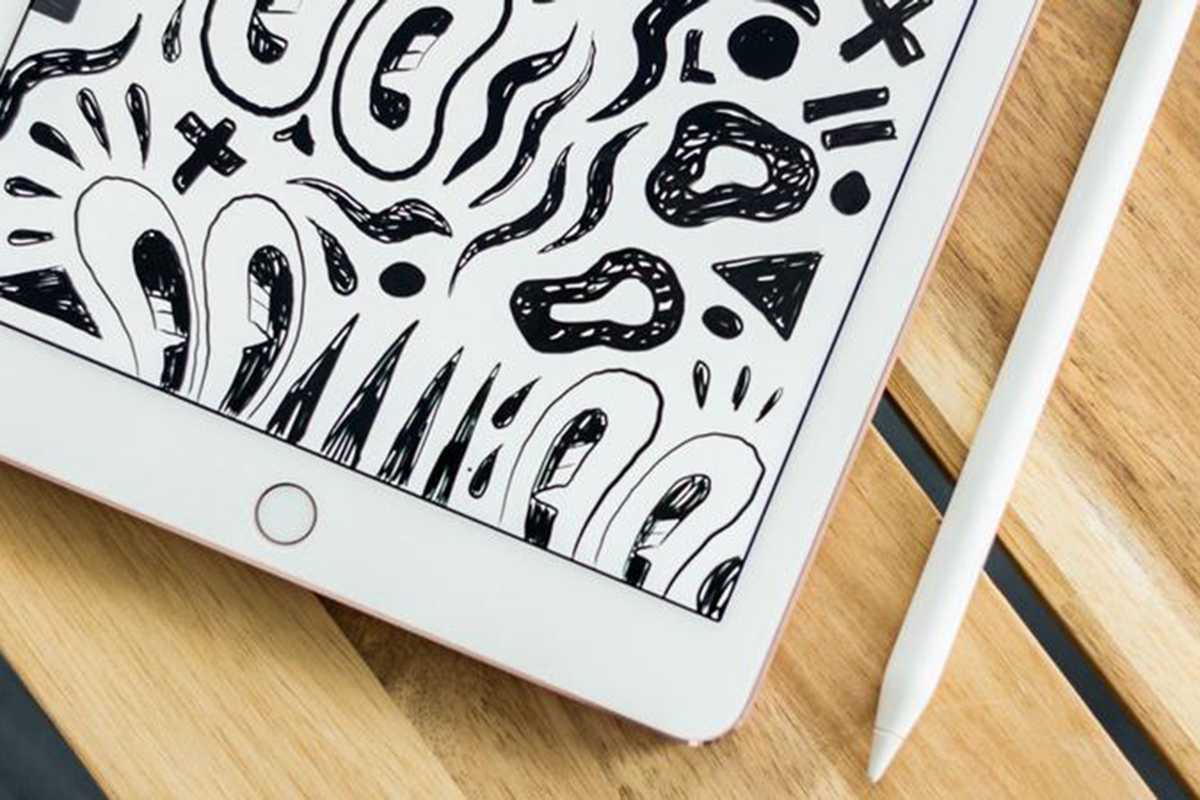 Foundry
A dedicated tablet can be put to use in a number of different ways—a second screen for your PC, a digital notepad for keeping up with class lectures, a comfortable way to read textbooks. It's a great complement to a PC, especially if you have a desktop computer. The Apple iPad is a perennial favorite for such multitasking, as is Samsung's rival Galaxy Tab S line, but if you want to lean hard into notetaking while putting less strain on your eyes, you can opt instead for a model like the Onyx Boox Note Air 2, which still runs Android but has an E-Ink screen.
Chromecast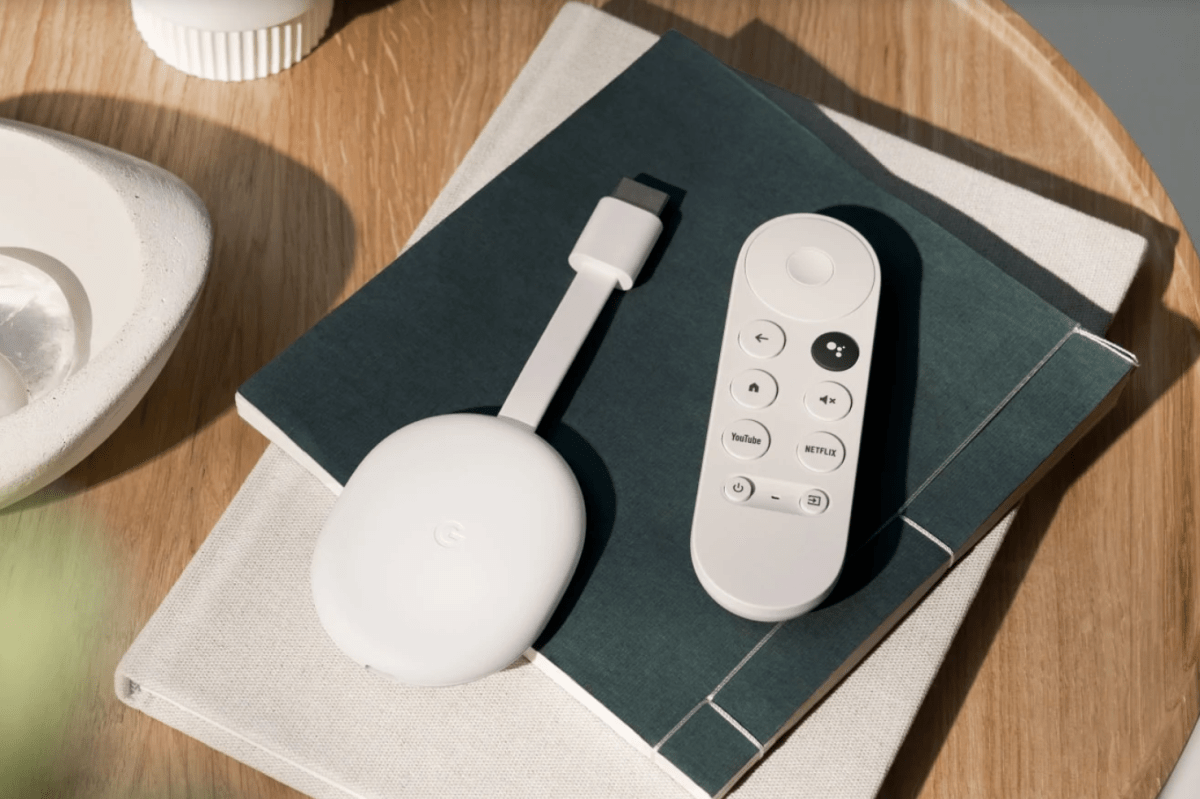 Google
You're going to have people visiting you to hang out, and sometimes they'll want to share a video or something else on their phone or PC. If you're fortunate enough to have a television with a built-in Chromecast, they'll able to easily mirroring whatever's on their device to the bigger display—but if your TV doesn't have it (or you've only got your PC monitor as the lone screen in your place), you can easily add a Chromecast dongle to a secondary HDMI port. It's less of a logistical hassle than having to AirDrop a local video or letting someone use your PC to copy a file or load a link.
Computer speakers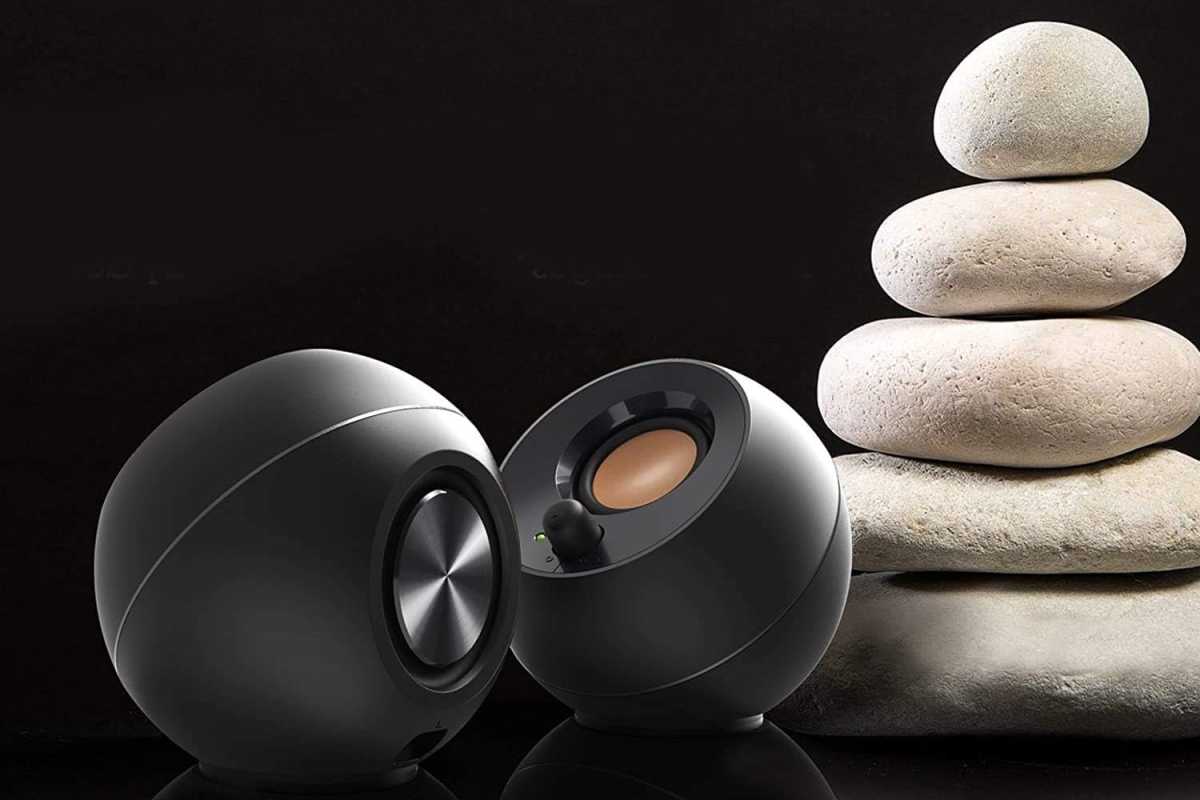 Creative / Amazon
You may already have a Bluetooth speaker or a laptop with speakers, but you can do much better. Unlike Bluetooth speakers, you won't have to worry about latency throwing off audio timing in a video, especially one with fast movement. You'll also be able to crank up the volume while retaining audio clarity. A good pair won't cost you much or steal much space from your likely already-crowded desk, either. Our top pick for budget speakers costs just $20 and has a tiny footprint, for example. (Of course, if you want to get fancier, there are other options in our round up of the best affordable computer speakers.)
Bluetooth tracker
Apple
One of the worst feelings in the world is losing your keys or other vital items while out and about. Not because someone took them, but because you got distracted while visiting many different locations in a day and you can't remember where your stuff went. For high-priority gear, attach a Bluetooth tracker like an Apple AirTag or Tile Pro. It'll save a lot of time and headache when you're too stressed to recall your movements with crystal clarity.
External hard drive
Tech Advisor
Most everything gets saved to cloud storage these days, but as antiquated as it may seem, having a local backup can save your bacon. You can accidentally delete a file unknowingly—either off your PC or in the cloud (or both, if they sync with one another). You need a backup, and while you can use a cloud service specifically meant for that purpose, an external hard drive is cheaper over time and readily accessible, even when your internet's out. Even a smaller 5TB drive is worth the investment.
Power bank
Lexon
You'll sometimes end up away from an outlet longer than expected—plans can change rapidly during a day, either due to school and work obligations, or because social opportunities come up suddenly. Having even a small, pocketable power bank (like this 5000mAh lipstick style charger) can keep your phone alive when you're out more than usual. Pick one up that can also serve as a charger (like the Anker 511) and you'll be adequately covered whenever you're on the go.
HDMI switcher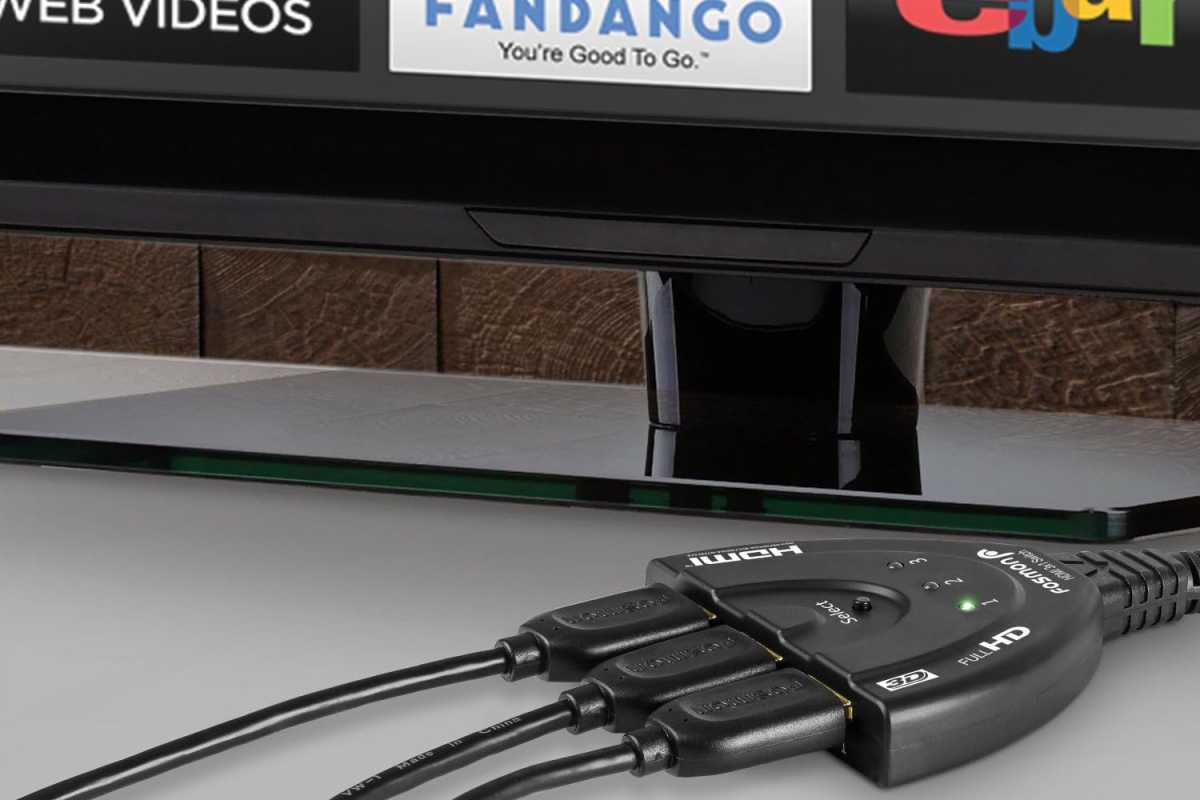 Fosmon / Amazon
Switching between a PC, streaming stick, gaming console(s), and other devices hooked up to your TV or PC monitor can become tiresome if you do it often enough. Plus, you usually have only a limited number of HDMI ports to start with, especially on budget displays. An HDMI switcher can eliminate these problems—everything routes through the switcher, which takes just one port on your display and usually auto-switches between active devices. If your gear is older, a cheaper 1080p model is fine, but for future-proofing, you may want to spend a little more on a 4K model.
Ergonomic mouse and/or keyboard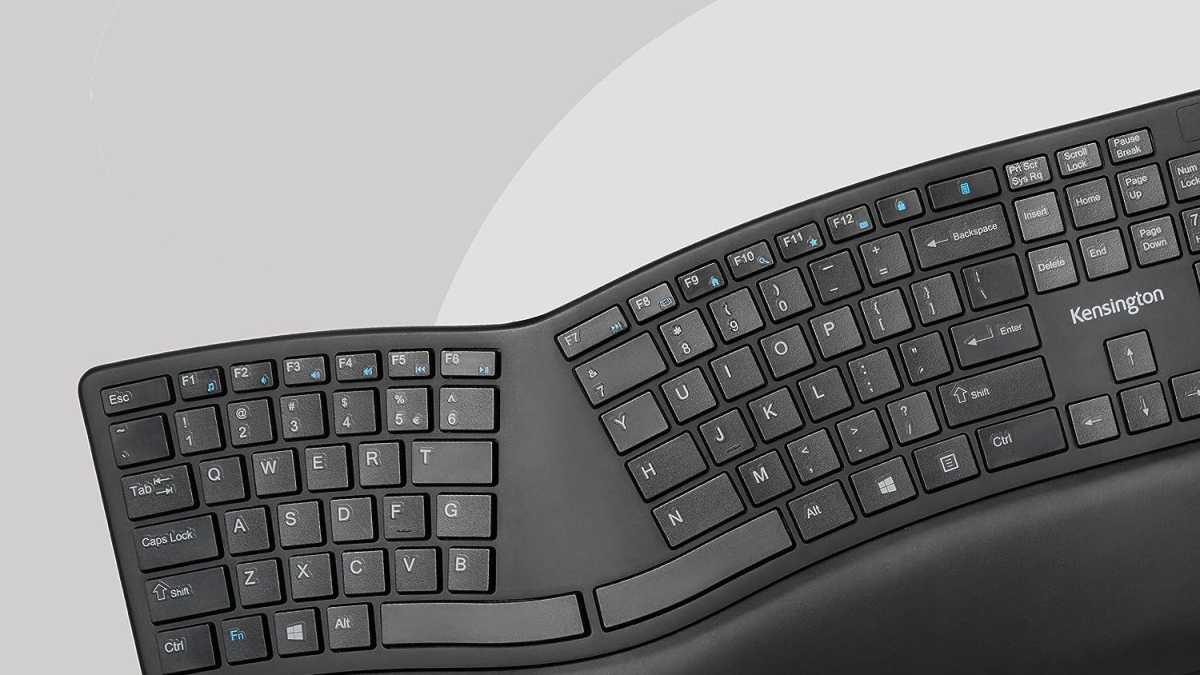 Kensington / Amazon
Repetitive stress injuries suck. If you're on your PC all the time, an ergonomic mouse can stave off a lot of suffering down the road. A simple wireless vertical mouse starts as low as $20, though those with smaller hands might prefer something more like the Logitech Lift. Other alternatives include an inexpensive Wacom tablet or a trackball mouse. The trick is to take breaks regularly and, if you can afford to have more than one, swap the type of mouse you use every so often. Same goes for your keyboard—even a basic split keyboard model should keep your hands and wrists in a more natural position.
Phone stand
Michael Soledad / Unsplash
If you live in cramped quarters, having a dedicated spot for everything helps avoid clutter and chaos. Getting things off the surface of your desk can do a lot to reduce visual noise, too. A phone stand helps with both these goals, while also letting you easily see incoming notifications at a glance. If you get a stand that also doubles as a charger, you can keep the battery topped up too.
Printer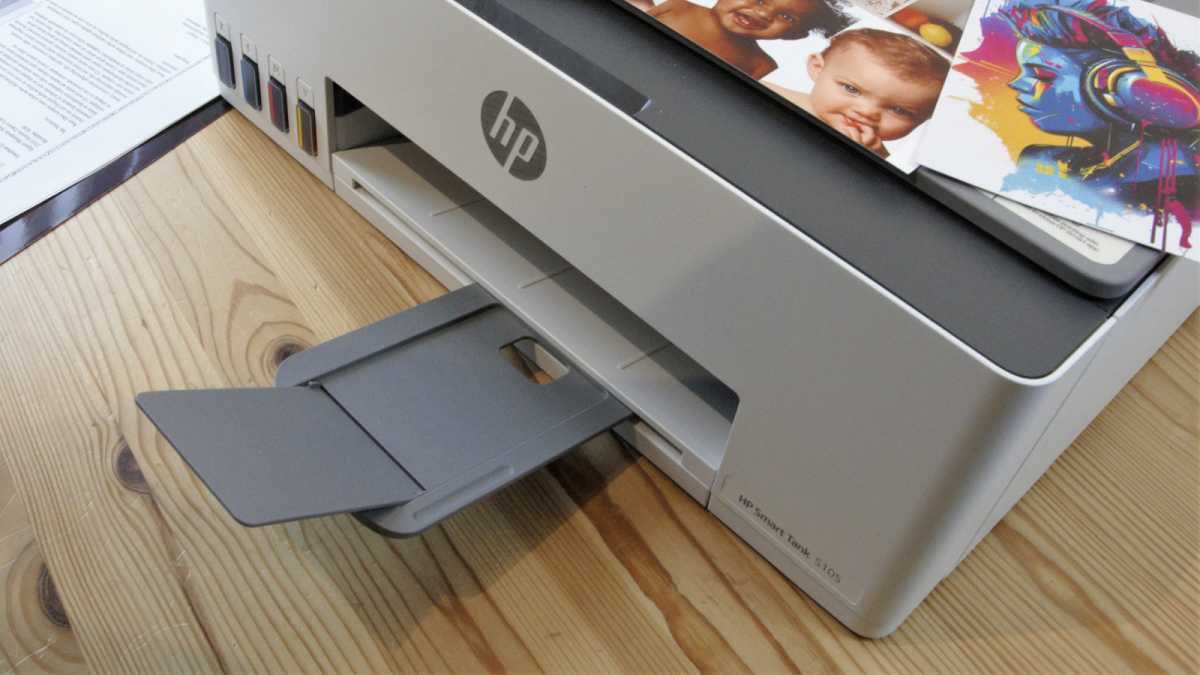 Mark Pickavance
Yeah, printing documents may seem a relic of the past these days, but you'll still have to occasionally—and hiking over to a campus computer room can be logistically challenging, especially if you need to print something at the last minute or during off hours. Plus, paying per sheet at one of the campus computer rooms can add up depending on how big your print job is. Keeping a printer on hand can stave off such headaches, and if you get a portable unit or even a compact model, it won't take much space. But even if you get the cheapest printer available, you usually can tuck it away in a drawer or in your closet.
e-Reader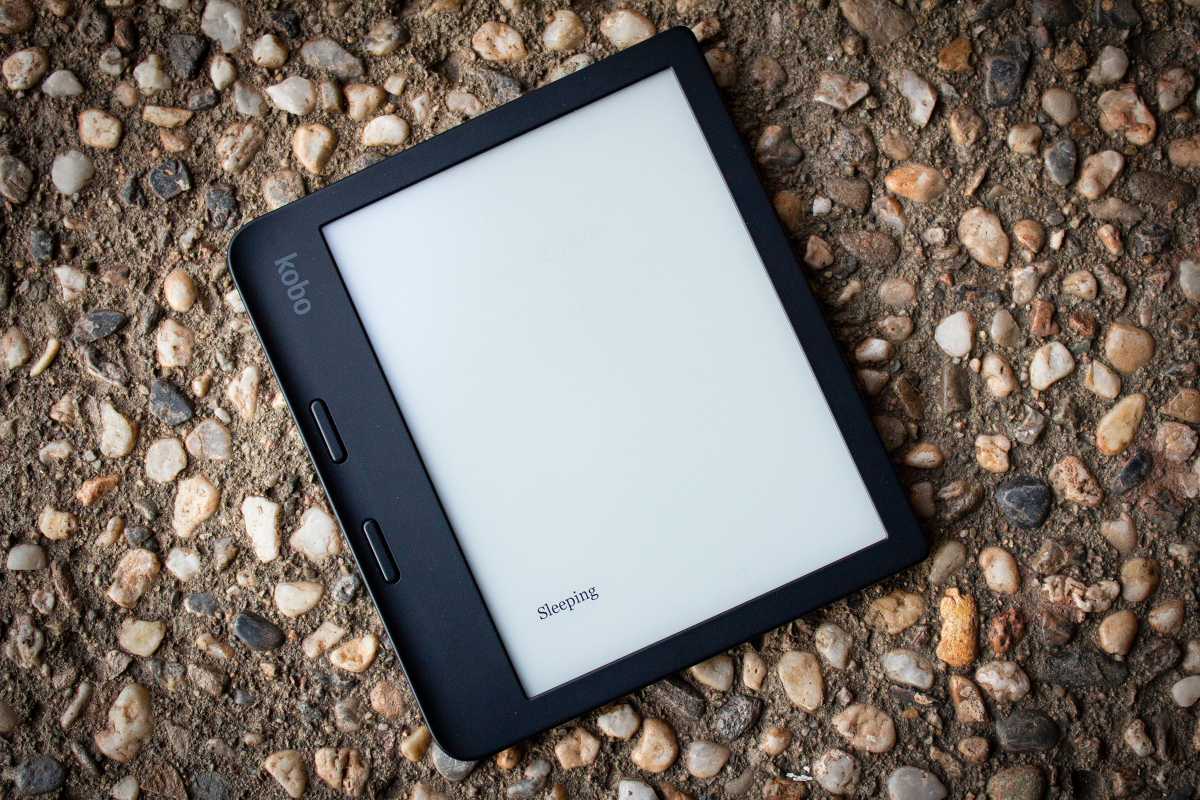 Alaina Yee / Foundry
From one bookworm to another: You don't want to bring a collection of books with you to the dorms. I mean, you probably do. But the joy of being surrounded by old favorites and new acquisitions is going pale against the royal pain of taking them home at the end of the year. If you've never had to move frequently, books are their own special torture. They're heavy and hard to carry when packed up, but you won't want to give any up.
The better option: Invest in an e-reader, like a Kindle or Kobo. You'll still give your eyes a break from staring at LCD screens, but you won't have to worry about physical shelf space. Will it feel as good as having paper in your hands? No, but being able to store hundreds of books in a slim, pocketable device is a decent trade-off. Plus, if you sign up for your local library's Overdrive service, you can gorge on the written word for free.
This article was updated on 8/11/23 to include most recent pricing for the suggested products and to link to our Back to School laptop accessories article.