Creating Patent Strategy
Assessing the potential of intellectual property (IP) isn't a task for the CIO alone, even if the IP is based on IT. At Humana, ongoing discussions between the technology, law, product development, innovation and other groups clarify whether and how the company pursues legal protections, LeClaire says. Knowing the value of what you have takes many experienced eyes. Humana employees undergo training to understand intellectual property and the legal protections it can receive, in part so they don't inadvertently reveal sensitive information. Allstate does that, too.
The public nature of the process at the patent office may influence decisions on whether to pursue protection, says Rich Adduci, CIO of Boston Scientific. Once an application is filed, the information in it usually goes public. "People can leverage that to create adjunct innovations," he says. Adduci is a named inventor on two patents from 2008 for work he did as a consultant at Accenture. "There are cases where you wouldn't want a patent because you will have to disclose things you don't want to. You have to be selective," he says.
To further protect its ideas, Allstate filed what's called a nonpublication request, which asks the patent office not to publish the vast majority of its 100 pending applications, the company's spokesman says. There is no fee to do it, but the trade-off is that you lose protection outside the United States.
Sometimes, the time and expense of chasing a patent would be wasted. A company may invent a unique system or method but it's so buried within a process that you'd be unable to tell whether anyone infringes. "If you can't figure that out by readily available data points," Lanza says, "why file?"
American Airlines won a patent this year for technology that sends data to passengers' mobile devices while they're aboard a plane. Lanza wonders whether the patent may be an example of buried innovation. "If the steps in the claim take place on a server in a data center somewhere," he asks, "how is American ever going to know [if] its patent is infringed?"
American declines to comment on that invention, but CIO Maya Leibman says patents generally are part of the airline's competitive advantage. "We are leveraging internal intellectual capital to come up with business solutions that provide the best possible experience for our customers," she says.
An effective patent strategy must also include monitoring what rivals and other companies file. American, for example, patted itself on the back in a recent employee memo for winning more patents than any other major airline. Watching the intellectual capital moves of competitors is critical for staying ahead, says LeClaire from Humana. This knowledge influences new product ideas and launches and potential acquisitions, he says. Patent strategy "permeates the broad sweeps of what we do as companies."
Lanza compares patent decisions to the game of chess. "You're trying to figure out what you're doing, what your competitor is doing, how to get around that, and whether, in the end, your invention still has value to the company."
Some inventions appear to be obvious, but in the nuanced realm of patent law, they're different enough to merit protection. Allstate was recently granted a family of three patents for customizable insurance, each of which covers related but different aspects of the invention.
Patenting a family of inventions protects you better than getting a single patent, says Lunt, who helps PARC formulate patent strategy. PARC works with clients such as Procter & Gamble and BASF to develop inventions that may be patented and also licenses patents to other companies. Owning a patent family, she says, "makes it harder for someone to peel out a piece of the technology and lock you out of some application of your idea."
Holding a patent means defending a patent, which can be expensive and distracting. The median cost to fight a typical patent infringement case in court is $2.5 million, according to the American Intellectual Property Law Association. The average time to trial is two to two-and-a-half years, the association says. Allstate, for one, is undeterred. In May, the company filed a lawsuit against Nationwide Mutual Insurance, accusing its rival of infringing on its first customizable insurance patent, granted a year ago. Nationwide's Vanishing Deductible offering, which decreases a customer's deductible for each year of accident-free driving, steps on optimization systems and methods Allstate owns, the suit says. When Allstate was granted two more patents in that family in July, the company added more infringement claims to the suit. Nationwide hasn't yet filed a response and continues to sell the Vanishing Deductible product. "We plan to vigorously defend our position," a Nationwide spokesman says.
One of the big factors in formulating patent strategy, says Adduci, is determining whether the competitive boost outweighs the burden. Adduci has considered seeking patents for recent software development work for an iPad project at Boston Scientific, a $7.6 billion medical device maker. The work, which he declines to detail, is innovative enough to patent, he speculates. But a patent would bring no payoff for Boston Scientific. "We're not a commercial software house, so I'm not going to bring it to market," he says. "We've thought about it, but honestly, the pain-gain ratio isn't there."
Homesteading the Future
A decade ago, the Web-based business methods that companies raced to patent eventually forced the patent office to create new rules for examining such inventions. But they remain controversial: New regulations that took effect in September now permit companies and people accused of infringement to challenge the validity of some patents without going to court. The regulations are narrow, affecting only patents for automated financial services. Still, challengers can request that the patent office take another look, hoping to have the patent revoked.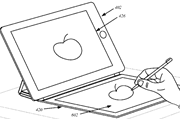 Today, many of the most interesting patents are not so much about business methods but about using technology to get ever-closer to the customer. Manipulating customer behavior is one popular goal of recently patented IT inventions, made possible by the union of mobile, social and analytics technologies. Often the manipulation is couched as a consumer benefit, but corporate profit is always kept in mind.
For example, in 2010 Bank of America submitted a patent application aptly named "Consumer Behavior Modification Tool." In one version of the technology, a consumer who wants to curb spending or increase savings would be assessed a fee when he buys something frivolous, such as fancy coffee or clothes. What constitutes unnecessary spending would be determined by the consumer in advance. As the bank says in its application: "Consumers can rationalize that they can afford to treat themselves...Unfortunately, these costs can have a grave effect on [their] financial health."
Humana, meanwhile, thinks games will induce customers to change unhealthy habits. Making an online game of eating better, exercising more and choosing other healthy actions will keep them coming back, LeClaire says. "Gamification can be a valuable differentiator."
Travelers, the $25.4 billion insurer, wants to improve people's risk management skills. It applied for patents for systems to measure how busy a road or building or transportation system is. The data would show a customer how she puts herself at risk in daily life--and Travelers would price her insurance policy accordingly.
Strategies for conditioning consumers to change their routines are also at the heart of a recent Amazon.com patent. The $48.1 billion e-commerce company created a system to lead users through customized link paths based on analysis of how other users have interacted with similar links in the past, "much as pheromones deposited by ants attract other ants."
It's hard to say whether any or all of these patented ideas will be made into products or services, says PARC's Lunt, but patenting ahead of the market is sound strategy. Patents like this put rivals on notice not to tread too close, she says. PARC, for example, patented optical laser technology for printing that became quite lucrative when optical media like CDs and DVDs took off, she says. More recently, PARC patented mobile technology for commuters that detects when ride-sharing partners deviate suspiciously off-course. "That will become valuable only if ride-sharing becomes a much bigger activity," she says. "We would love to license it."
Some patents might appear unrealistic as commercial products now, but could prove valuable in the future, Lunt says. "Sometimes they turn out to be used in ways you don't anticipate and turn out to be quite valuable."
We don't know yet how strenuously rivals may challenge the new crop of patents. Allstate's suit against Nationwide may establish how truly different insurance policies created by data analysis have to be. Perhaps Humana's online health game won't turn out to be appreciably different from any other healthcare company's. But as IT continues to permeate business models in so many industries, companies will feel pressured to protect any advantage they can gain, says Lanza, the intellectual property attorney. Companies with a vibrant and vigorous patent strategy--including both offensive and defensive moves--gain a reputation for innovation, he says. And innovation "is a fantastic barrier to competition."
This story, "Companies rush to protect IT breakthroughs" was originally published by CIO.