Review: The Unfinished Swan will make you paint the world back in black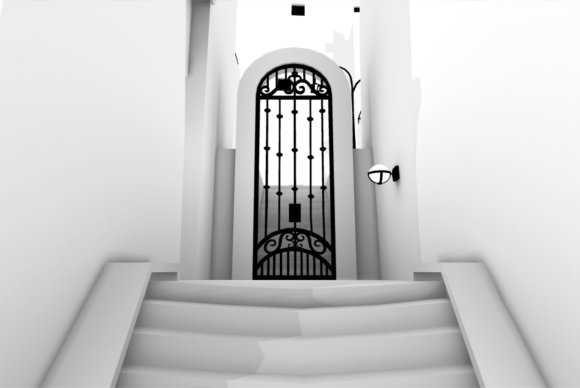 Today's Best Tech Deals
Picked by PCWorld's Editors
Top Deals On Great Products
Picked by Techconnect's Editors
At a Glance
Generic Company Place Holder The Unfinished Swan
I went into The Unfinished Swan knowing absolutely nothing about it. That doesn't happen very often these days, especially with a downloadable game as unique as The Unfinished Swan. It is unlike any other game I've played before; it doesn't hold the players hand or instruct you what to do and where to explore, but rather trusts your instincts to lead you in the right direction. That's a huge pressure to put on a player, but The Unfinished Swan does so with such grace and subtlety that I didn't fully recognize what I'd done until the game was over.

The Unfinished Swan starts in a rather odd way. After you download it from the Playstation Network Store ($15), you load the game and all you see is a targeting reticle in the middle of a blank white screen. It seems odd until you press one of the triggers and fire a ball of black paint that splatters across a blank white object somewhere in this blank white virtual space, defining a portion of the world. Once I discovered this mechanic of exploration it wasn't long before I was shooting as many paint balls as I could, trying to make the space more defined and more comfortable to me.

It was a weird and unfamiliar feeling to be walking through a space that I couldn't fully see. Though in a world where gamers are often concerned about draw distances in games as much as the games themselves, it was somewhat refreshing to know that visual acuity didn't really matter.


I found myself painting a basic path on the ground when entering a new area before spinning in a circle, firing paint in all directions hoping to hit a wall of some kind and understand where I was. It was disconcerting, not immediately knowing if I was in a room or outside in a garden; playing The Unfinished Swan makes you acutely aware of how dependent humans are on a sense of place. Locational awareness is often overlooked in games since you can immediately see and understand the virtual space you're exploring; when that sense is taken away, things become disconcertingly foreign.

The blank canvas worlds of The Unfinished Swan become a huge mystery, one that I felt compelled to unearth. It was almost as if I was actually painting these environments from scratch, though they existed invisibly all along and I was only making them visible the the eye. The Unfinished Swan is fantastic because it inspires feelings of both creation and exploration, allowing you to form worlds from nothing and then explore them at your leisure. It felt almost as if I was playing two roles simultaneously, the scientist opening up parts of the maze for the lab rat to explore.

As I progressed through the areas, the story began to unfold, bringing new mechanics with it that were just as simple and relatable as the last. After the first area (which is all stark black and white) shadows are drawn in grey, making it easier to pick out details of the invisible world before you lay paint to canvas. These highlights lessen the thrill of discovery, but they don't kill it entirely.


A later area introduced the use of vines to navigate the world, trading your paint for water to grow the vines. Even though you aren't directly controlling the vines, they grow wherever you spray water and thus you have the illusion of control over life (despite the vines being pre-programmed on a pretty set path). It's a little depressing that you don't have complete control over this surreal blank canvas of a virtual world, but the illusion of complete control is something that The Unfinished Swan sells perfectly.

There's balloons scattered throughout the world, but I couldn't really figure out why. They're still an interesting collectable that challenges you to explore the world more than you might otherwise, so they're worth going for when you see them. There's a few dozen in each chapter too, so you'll have to go off the beaten path to find them all.

I experienced The Unfinished Swan using a DualShock, but you can play through the entire game using the PlayStation Move, which is a nice option to have if you're looking for a more immersive experience. The Unfinished Swan isn't a long game by any means, either; I think my total playthrough clocked in at less two hours, and that's perfect. If it was any longer, it might not have resonated with me as much as I did. 

It may be short and a bit surreal, but The Unfinished Swan is one of the most enjoyable games that I've played all year. I didn't need to think about anything technical or worry about solving any puzzles, I could just play and soak in all the beauty of a strange new world. It's the sort of game you can come back to again and again every few years, and I recommend it to anyone with a PlayStation 3.
This story, "Review: The Unfinished Swan will make you paint the world back in black" was originally published by TechHive.
Note: When you purchase something after clicking links in our articles, we may earn a small commission. Read our
affiliate link policy
for more details.
At a Glance
Generic Company Place Holder The Unfinished Swan
Shop Tech Products at Amazon