If you've cast your vote, and are still on an Election Day adrenalin high, here are five top spots online for keeping tabs on all the latest election news, tweets, poll forecasts, and opinions on both the presidential election and key state races.
[Related: Election 2012: Where Obama and Romney stand on tech issues]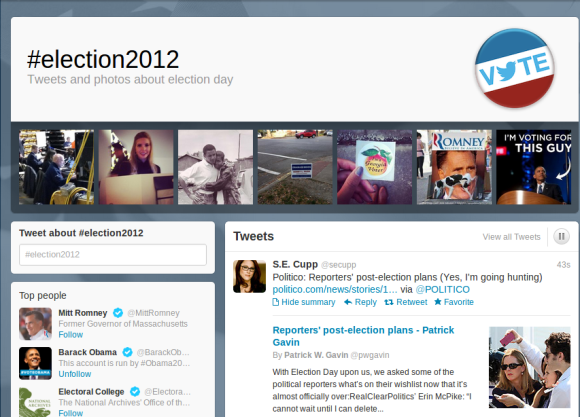 #Election2012: Twitter has put together a dedicated elections page harvesting tweets from the two major presidential candidates and their running mates, news outlets such as The New York Times and the Washington Post, and user tweets that include the #Election2012 hashtag. Smartphone users can search for #Election2012 inside the official Twitter app to find the feature and Web users can find the Election Day page on Twitter's site.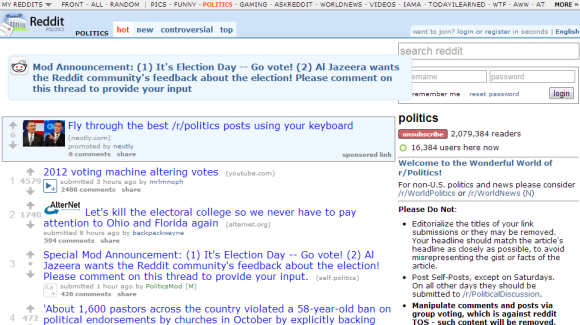 /r/politics: The politics page on the social news site Reddit is all about the election today, with a wide range of coverage from various news sources. This is a great site for reading user-contributed comments and debates, and for contributing any interesting news stories you come across during the day.
Five Thirty Eight: Statistics guru Nate Silver has been stirring up controversy recently with his public offer to MSNBC's Joe Scarborough to put a wager (charity donation) on the Election results. Public gambling aside, Silver's Five Thirty Eight blog via The New York Times is a great stop for numbers junkies looking to see where all the differing polls are headed and to get a look at some interactive charts for various state-by-state Election Day probabilities.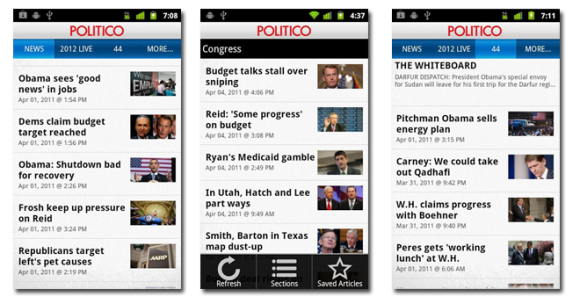 Politico (Android/iOS/ BlackBerry): Politico's mobile app gives you quick access to news coverage and commentary from your favorite Election Day pundits. The app also lets you save articles for later reading. You can get news updates on the app's main news page or use the "2012 LIVE" dedicated section.
Ustream: Ustream's news page on Tuesday will have live video streams from a variety of news outlets such as CBS News, PBS NewsHour, The Wall Street Journal, and The Washington Post. Most of these Ustream channels won't be live until around 7 p.m. (ET)/4p.m. (PT).
This story, "Five ways to track breaking Election Day news online" was originally published by TechHive.