Quicken Deluxe 2013 review: Intuit bumps the price on its personal finance software, but adds free mobile apps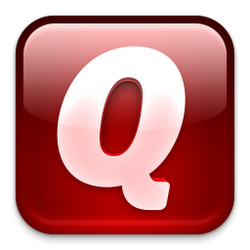 Today's Best Tech Deals
Picked by PCWorld's Editors
Top Deals On Great Products
Picked by Techconnect's Editors
At a Glance
Intuit Quicken Deluxe 2013
Intuit this year increased the prices of all Quicken editions by $10 over their previous levels. But it also provided extras in the form of free mobile apps (for iPhone, iPad, iPod Touch, and Android devices) that can sync transaction data from cash and credit card accounts you choose (from within the desktop software) through a free cloud service. In fact, the mobile apps—the first Intuit has created for Quicken—are the major innovation with the 2013 editions.
I tried the iPad app, which looks quite handsome. It delivers some of the same graphics to visually depict spending patterns and trends that you get with the desktop edition. It shows recent activity on accounts you've synced. If you set up a budget on the desktop version, you can see how your current month's spending in every budget category stacks up against the amount you've budgeted. The idea here is to provide information that could help you with a spending decision when you're away from the desktop.
You can add items to an account register that will sync to the desktop version, but you cannot perform transactions on the mobile app. It can't sync with investment accounts, either. And since many financial institutions provide their own mobile apps (which generally support transactions), the main reason to use Quicken's is to get a snapshot of your overall spending while on the road.
Setting up mobile syncing is pretty easy from the desktop software. A Mobile & Alerts menu item brings up a window from which you can choose the accounts you wish to sync from, and you then initiate syncing. In the same window, you can also configure another new feature: alerts via email or text message for financial events that you choose and customize from a list (a feature that Mint also supports). Examples include budget overages, high bank fees, expensive purchases, low account balances, changes in interest rates, and so on.
Quicken 2013's user interface tweaks are very modest. A grid view of your annual budget exposes more months at a time, so you can make adjustments (for example, to increase a category limit in one month) with the big picture in full view (or at least as much of it as your screen can display).
Quicken also supports more layout customization than Mint. If you want to change what you see when you launch the program, simply click the Customize button (clearly visible under the Main View label) and you get a window with lists of available modules on the left pane that you can add to the right pane, which shows a list of modules already in use.
While both Quicken and Mint offer planning tools for reducing debt or saving for a major purchase, Quicken can be a lot more helpful at tax time if you use TurboTax, because it will import tax-related data directly from Quicken. This is useful, however, only if you're diligent about entering and categorizing all tax-related transactions. Mint can export data to a .csv file, which you can open in Excel or another spreadsheet program to massage the data, but there's no specific support for tax software.
Quicken's biggest downside is Intuit's sunset policy for supporting online services. A new edition of Quicken can download transactions for about three years; after that, Intuit shuts down support for online activity. The software will continue to function, and you might be able to import data manually. But with many accounts, you'll need to enter one transaction at a time. While Intuit says this policy is necessary because it costs too much to support server-side operations for older versions at the thousands of financial institutions that let you download transaction data into Quicken, we suspect Intuit uses the policy to force people to upgrade to newer versions they otherwise wouldn't buy. As a free service, Mint doesn't sunset anything.
Note: This review is part of a head-to-head comparison with Mint.com. Also see our review of Mint.
Note: When you purchase something after clicking links in our articles, we may earn a small commission. Read our
affiliate link policy
for more details.
At a Glance
Intuit Quicken Deluxe 2013

New, free mobile apps are the best reason to upgrade to Quicken 2013 from recent versions; otherwise, this capable but pricey finance manager will appeal primarily to new users who prefer to keep their data on the desktop.

Pros

Full-featured personal finance software.
Extra help for sole-proprietor (Schedule C) businesses.
Free iOS and Android apps let you access data from and add transactions to cash, checking and credit card accounts.

Cons

Intuit has raised prices for all desktop editions.
Mobile apps don't support investment accounts.
Intuit's sunset policy forces upgrades every three years to maintain online services.
Shop Tech Products at Amazon