Mint Review: Manage your finances in the cloud for free (just be aware of the cost)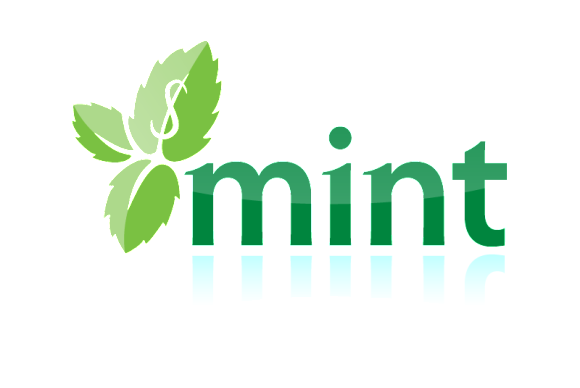 Today's Best Tech Deals
Picked by PCWorld's Editors
Top Deals On Great Products
Picked by Techconnect's Editors
Like most cloud services, Mint.com is constantly adding and tweaking features— a new version isn't released once a year. One recent addition for Mac users is Mint QuickView: a $5 add-on that provides a widget-like interface to various elements of the overview screen, such as a snapshot of your recent spending.
On a Windows PC (or on a Mac without the QuickView app), Mint's overview screen is a rather long page with lots of sections. If you don't scroll through the page, you might miss a list of upcoming bills, a snapshot look at how well you're sticking to your budget, a graphic depiction of portfolio highlights based on current market data, and other information.
The top of the overview screen shows alerts, which are a mixed bag of reminders for bills coming due, notices about budget excesses, and targeted marketing offers based on your data. For example, the service noted that I paid a foreign transaction fee (for using a credit card in Canada) and suggested that I look into a Capital One card that didn't charge such fees. There was also an alert indicating that my credit score was out of date, and suggesting that I enroll in a service to monitor my credit history.
By default, Mint does a decent job of categorizing downloaded transactions, and it learns from your corrections when it's wrong. You can create your own categories if you want more than the ones on Mint's default list.
While Quicken will create a preliminary budget based on historical spending patterns, Mint's budget tool makes you start from scratch and works on a category-by-category basis. Clicking on Create a Budget brings up a window in which you enter the category, how much you want to budget for it, and at what frequency (e.g. every month, every few months, one a year, and so on). Mint automatically calculates a monthly limit for items you buy with lesser frequency, and if you spend less than the budgeted amount on a given month, you can opt to roll over the remaining amount to the following month.
Mint's Trends tab brings up a bunch of options for creating graphs based on your data for expenditures, net worth, and the like. It will be accurate only if you've entered information beyond what Mint can download; for example, Mint uses Zillow.com to estimate the value of your home if you provide your address.
Mint's Ways to Save tab is where the bulk of the marketing takes place. It has offerings for all manner of financial services, from bank and brokerage accounts to mortgages and insurance. Mint generally presents you with multiple options for any given category, but it's not clear how the list is compiled. Does it include every single company you might do business with, or just those that pay Mint commissions? Are companies presented in any particular order?
This isn't to suggest that Mint isn't a useful tool. It's a great alternative to desktop software, and by now most of us are accustomed to the notion of advertising and marketing in useful free services (think Google). If you're not comfortable with the notion of storing financial data in the cloud and receiving marketing pitches based on that data, Mint is not the product for you. Quicken costs more, but you're paying—in part—to avoid the advertising.
Note: This review is part of a head-to-head comparison of Intuit's Quicken 2013 financial software. You can read the introduction to the story, or read our review of Quicken Deluxe 2013.
Note: When you purchase something after clicking links in our articles, we may earn a small commission. Read our
affiliate link policy
for more details.
At a Glance
Intuit Mint

Mint offers a lot of free tools for people who want to track their finances and set financial goals, but you have to be comfortable with keeping your data online and living with marketing pitches.

Pros

Surprisingly feature rich, supporting transaction downloads from thousands of financial institutions.
Strong automated categorization engine.
Generates informative graphs.

Cons

You'll be targeted for marketing offers based on your financial transactions.
Very limited tools for investors.
No real support for tax-prep software, such as TurboTax.
Shop Tech Products at Amazon